Automated adhesive application in shoe and electronics assembly
20 September 2021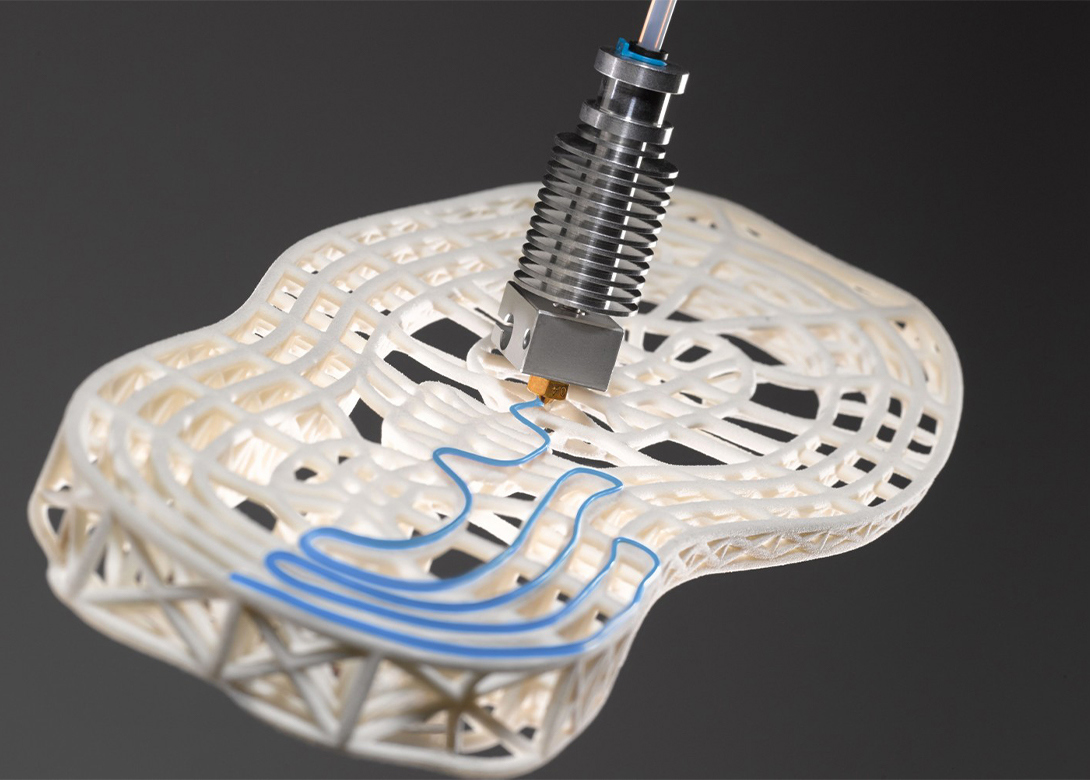 The manufacture of shoes is a labour intensive process involving numerous production steps. Hot melt adhesives based on Covestro's Desmomelt® U thermoplastic raw material powder can now be applied automatically and in precise doses using digital printing.
Polyurethane dispersions have proven their worth in adhesives for manual shoe production. But attempts to automate manual application with robot-assisted processes have not been successful to date. Digital printing, on the other hand, enables shoe manufacturers to automate adhesive application to the highest level of precision. This is significantly more effective and faster, as processing steps can be saved and the precise digital application creates less waste that would need to be disposed of. The adhesive joints exhibit the same high quality as with the previous manual production.
Similarly, manufacturers of smartphones and other electronic devices must produce as leanly, cost efficiently and automatically as possible to remain competitive. In addition, consumer purchasing decisions are increasingly influenced by whether products can be recycled at the end of their useful life. Covestro enables electronics manufacturers to efficiently apply hot melt adhesives based on its Desmomelt® U polyurethane adhesive raw material in a digital process. In the case of thermoplastic adhesives, 'end of life' recycling can also be facilitated.
The application of adhesives to smartphone displays is often a time-consuming part of the manufacturing process. For example, adhesive foils are applied that must be precisely cut beforehand. An analogous process is based on latently reactive two component hot melt films, which are still crosslinked after the joining process to create a particularly strong adhesive bond between the components. Due to the strong bond, however, disassembly at the end of the service life is often difficult.
Hot melt adhesives based on Desmomelt® U can be applied exactly where they are needed using digital printing. Automation of adhesive application reduces the number of processing steps required. Nevertheless, complex, CAD-based adhesive bonding paths are possible. After usage of the smartphone, it is possible to disassemble components in a temperature controlled manner if only thermoplastic raw materials have been used. If particularly strong adhesive bonds are required, then the digital application of latent 2C reactive hot melt adhesives based on Desmomelt U and Desmodur® crosslinkers is also possible.
The new adhesive raw materials based on Desmomelt U are aliphatic and thus protected against yellowing. They combine the advantages of water-based adhesives, for example high molecular weight, environmental compatibility and performance, with the easy processability of hot melt adhesives. The open time can be adapted to customers' wishes, which makes processing even more flexible.