Advantageous under harsh, confined conditions
11 March 2022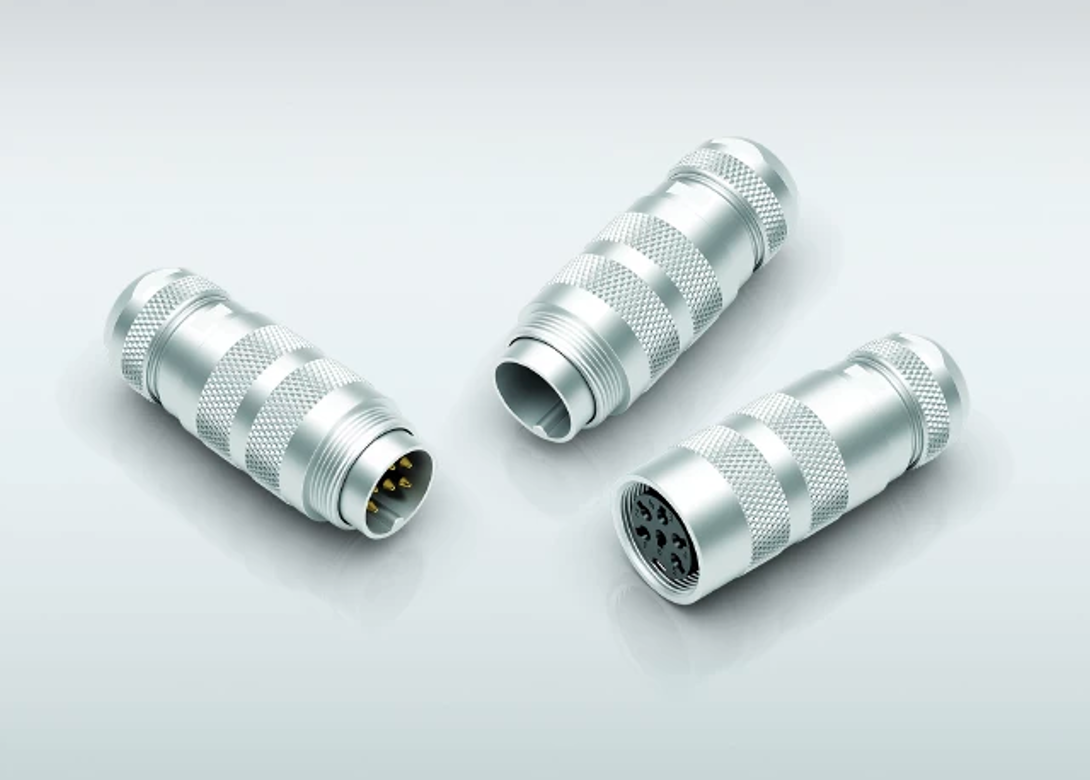 binder, a supplier of industrial circular connectors, has launched a short version of the 423 series - circular connectors in the M16 form factor with a length of approximately 47mm. These are available as two pin to 19 pin variants and meet IP67 requirements when mated.
The short version of the binder M16 series 423 is ideal for use in particularly space critical applications. The shieldable circular connectors with screw locking that meet the IP67 acquirements when mated are suitable for typical, interference prone industrial environments.
Depending on the number of pins and connection type, the connectors are designed for wire gauges from 0.14mm2 (AWG 26) to 1mm2 (AWG 18). The rated values for voltage and current are specified as 32V to 250V and 3A to 7A, respectively. Cable outlets from 4.1mm to 7.8mm ensure variability in the application.
Target applications for the 423 series short version primarily include applications in test and measurement as well as automation technology that are subject to limited installation conditions. In particular, precision instruments that have to deliver accurate measurement results in confined and noisy environments benefit on the one hand from the particularly compact design of the connectors. On the other hand, the possibility of electromagnetic shielding is essential to prevent interference signals from adjacent electronic circuitry from impairing the detection or transmission at the measuring device.
The declared aim of the product designers at binder was to develop the new M16 variants with as many standard parts as possible despite the specified degree of protection. In order to achieve IP67, they nevertheless needed to integrate an additional lathe part.