Zero impact decking fixing launched
04 August 2023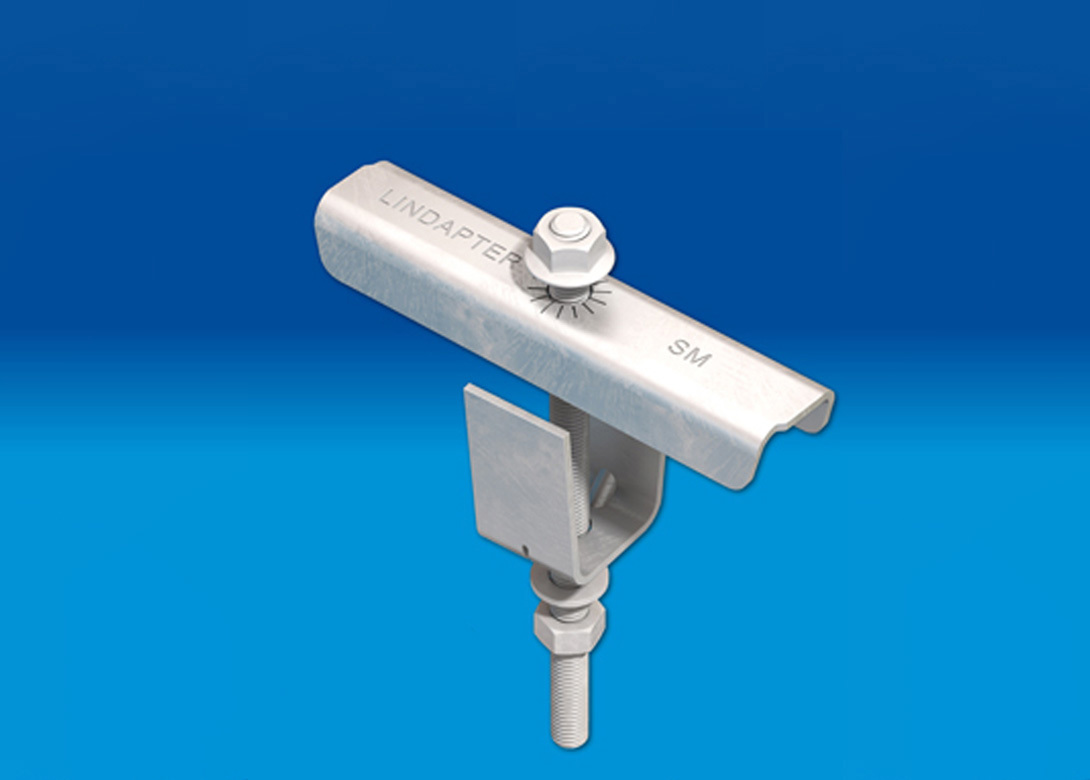 Lindapter has added the Type SM decking fixing, which it reports is a zero impact fixing, with CE Marking, that has been developed to enable building services to be suspended from the SigDeck100 decking profile, manufactured by Sigmat. 
Lindapter underlines that the new Type SM fixing offers contractors definite efficiency gains, as it can be installed on-site in a matter of seconds, without the need for specialised labour, costly equipment or electricity. 
"These new fixings for securing building services are designed to fit inside the dovetail re-entrant channels of a composite decking profile, completely removing the need to drill through the deck into the concrete above, which can be hazardous and produce silica dust," explains Lindapter. "In contrast to drilling, or shot firing methods, using the Type SM offers multiple safety benefits, including eliminating silica dust exposure, preserving the fire integrity of the decking profile and avoiding decking profile delamination."
The system's wedge and locking plate, made of pressed steel, has also been developed with a Bright Zinc Plated (BZP) finish to protect against corrosion and oxidation. To keep the wedge from rotating after installation, the locking plate is designed to fit over the wedge.
The Type SM offers a 3:1 safety factor and a capacity of 1.00kN per fixing.