You know the drill, or do you?
02 August 2019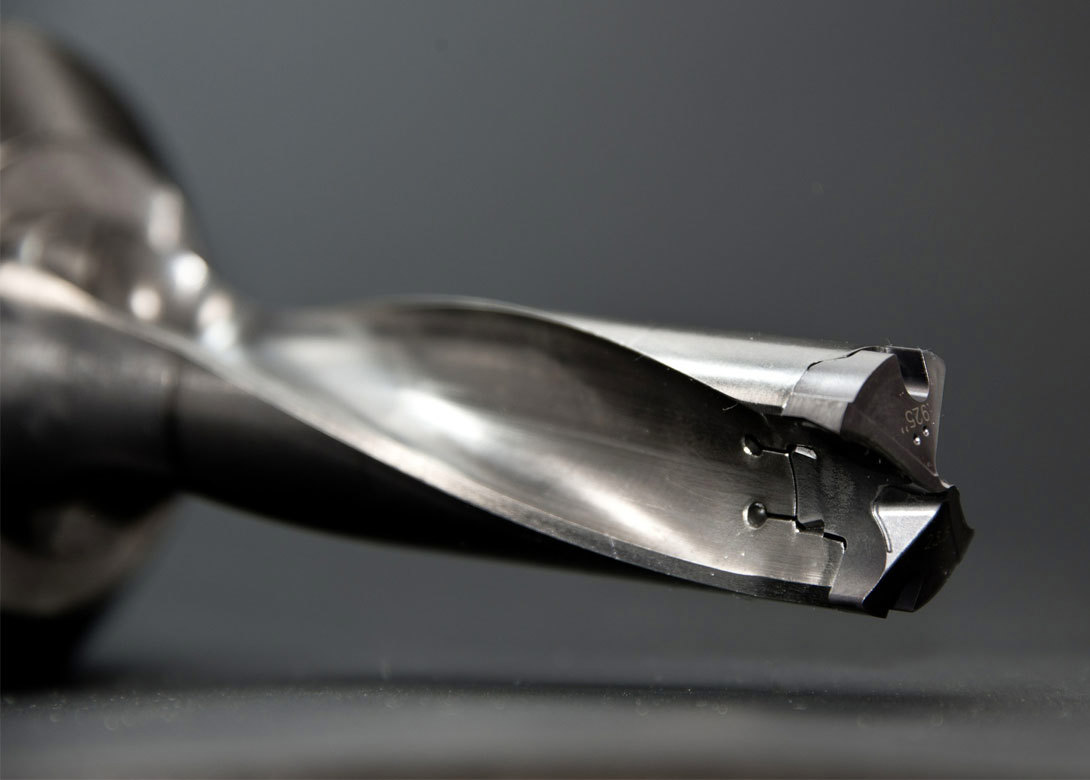 For engineers and manufacturing professionals, drilling is a basic skill that many will know. However, mastering this basic, and using the right components for efficiency, safety and accuracy, is something that requires deeper consideration, explains Marcus Schneck, CEO of norelem.
Drilling is a skill that most people pick up from a very early age. Quite often, it's through DIY at home, or at school during woodworking and design technology classes on the national curriculum. Of course, drilling a hole is not hard. The tricky bit is doing it fast, safely, and with precision, while still protecting the drill and tool life. As seasoned engineers and manufacturers will know, these skills are the key to efficiency and higher productivity, while reducing materials wastage, capital costs, and maintenance costs.
Safety is paramount. To safely drill any workpiece or metal, the piece must be secured to a stable work surface before drilling. If not, the workpiece can be sent flying from the force of the drill bit. Operators must also take care with clothing, as any loose clothing can be quickly caught by the spinning drill bit and pull operators towards the drill. A quick look back through history will show plenty of workplace accidents have happened due to unsafe drilling practices.
To ensure that workers are drilling as safely and efficiently as possible, there are several standard components that should be considered.
A key area where many design engineers can reduce downtime and save on machine costs is by utilising standardised drilling jigs. By doing so, this removes the need to design bespoke drilling jigs and toolmaking, and these jigs can suit a wide range of applications, even for small-scale production runs.
Drilling jigs from norelem are available in nine different sizes and have been developed to simplify operation. Fixing pins are attached to the support plate of the jig, which enables quick and easy positioning of the part for machining. The drill and supporting plates can be changed quickly too, so the jig is immediately available for another part to be machined.
The jigs are also designed with safety of the user in mind. All norelem's jigs have a pair of cones at the ends of the pinion shaft. These work in opposition to the powerful and consistent clamping mechanism at the top and bottom. As a result, the drill plate cannot fall onto users' hands when the part to be machined is changed. The clamp will hold the workpiece and drill plate securely, even in the case of vibration.
Another area where drilling jigs can help engineers with speed and efficiency is when transverse holes in round bars are needed. The key problem with drilling transverse holes in round bars is that the drill bit has a tendency to slip either side of the perfect centre point. Also, the process of finding the centre of the bar can be time-consuming and laborious. This task requires measurement, cutting and marking the bars by hand, as well as bespoke tooling for the desired size of hole. If the hole is not centre, then the part must be scrapped, and the process has to be started all over again.
To solve this challenge, drilling jigs designed specifically for cylindrical parts are now similarly available from norelem. These jigs ensure engineers have a quick and easy means of drilling common sized holes efficiently and accurately. They consist of a DIN 6348 drilling jig and can be supplied with either index drilling discs with 16 common drill bush diameters, or with drilling bush holders.
The cylindrical drilling jig also uses a V-block with an adjustable stop to hold the bar in place. Therefore, set up is easy and can be done without any prior technical knowledge. Additionally, all parts for the jig can be ordered and supplied at a later date. A clamped part can be drilled, reamed, counterbored and tapped, using push-in bushes.
Following on from drilling true transverse holes is the challenge of drilling repetitive holes. Here, the issue is being able to drill as straight and true as possible, while maintaining stability and consistency. To overcome this, drill bushes can provide standardised boring operations in machine and plant construction.
By using drill bushes, the drill is guided directly into the drilling jig. This means drilling positions do not have to be repeatedly measured or marked out. The component ensures the drill runs straight, and the results are consistent due to the fixed penetration angle. By simplifying and optimising the drilling process, engineers do not need to worry about materials wastage and it minimises the chance of mistakes.
A final consideration when looking at your drilling operation is how to effectively evacuate the waste chips that are produced during drilling, and also protecting users. Flexible, modular hoses are now commonly available, and can be attached to a central extractor system or industrial vacuum cleaners. Once attached, they can be positioned next to drilling machinery to extract chippings, which can be potentially damaging.
Designed for maximum versatility, users can lengthen or shorten the hose length as required using modular extensions, and they can be free hanging up to 100cm without the need for support. Users can also bend and manipulate them, enabling precise positioning, while a range of nozzles and accessories can be combined for effective extraction.
They can also hold protective shields in place to guard against users from accessing the drill. Again, this helps minimise workplace accidents. As with all engineering applications, drilling is a skill that takes time and practice to hone and perfect. However, with the emerging skills gap, it is clear that it is becoming harder to pass on the expertise and knowledge that seasoned engineers have accrued. As a result, productivity and critical safety knowledge is being lost.
To that end, as well as the effective transfer of knowledge, it is imperative that the engineers of today and tomorrow have the optimum tools and components that can help them in their jobs.