Versatile power for high-torque applications
19 January 2023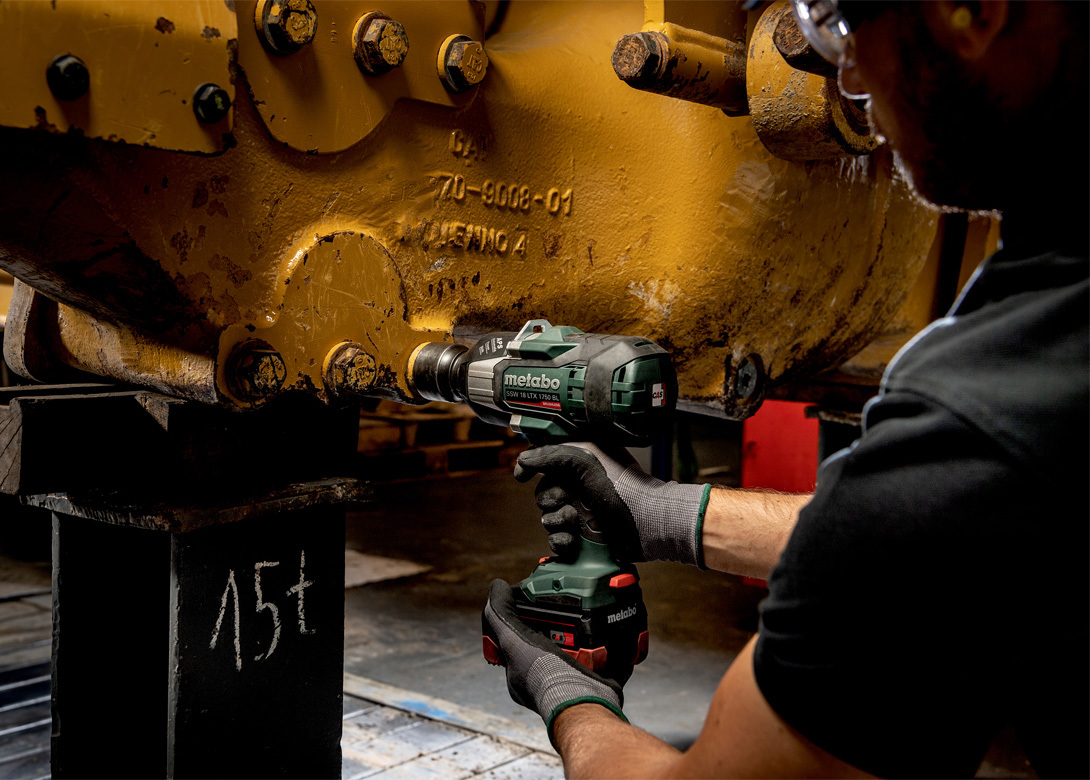 Metabo has released a new cordless impact wrench, the SSW 18 LTX 1750 BL, which will join the company's cross-brand battery alliance Cordless Alliance System (CAS). Designed for the construction industry, the tool is suitable for applications which require high torque, such as maintenance and repair of construction and commercial vehicles.
The new cordless impact wrench joins the Metabo 18-volt system and the cross-brand cordless alliance CAS (Cordless Alliance System). Within CAS, more than 300 tools from more than 30 different manufacturers are compatible with one battery type and cab be combined as desired by the user.  
The new tool is equipped with a ¾ inch spindle which creates up to 1,750Nm when tightening and up to 2,100Nm when loosening screws. The brushless motor ensures work is done quickly while maintaining maximum efficiency. When the tool is set to APS (Automatic Power Shift), the RPM is automatically reduced as soon as the bolt or nut loosens, minimising the risk of losing the component, damaging surfaces or injury to the operator.
Dependant on the applications, users can set the speed and torque of the tool, with twelve levels available. The impact wrench also features a safety clip to allow for easy attachments to safety belts.
"Our new impact wrench is one of the most powerful in its class. Professional users can use it for all applications that require an extremely high torque, for example in steel and bridge construction or for the maintenance and repair of construction and commercial vehicles. This makes the impact wrench the ideal solution for the heaviest screwdriving applications," explains Felix Kaiser, product manager, Metabo.