The tool for the small screw in between
30 June 2023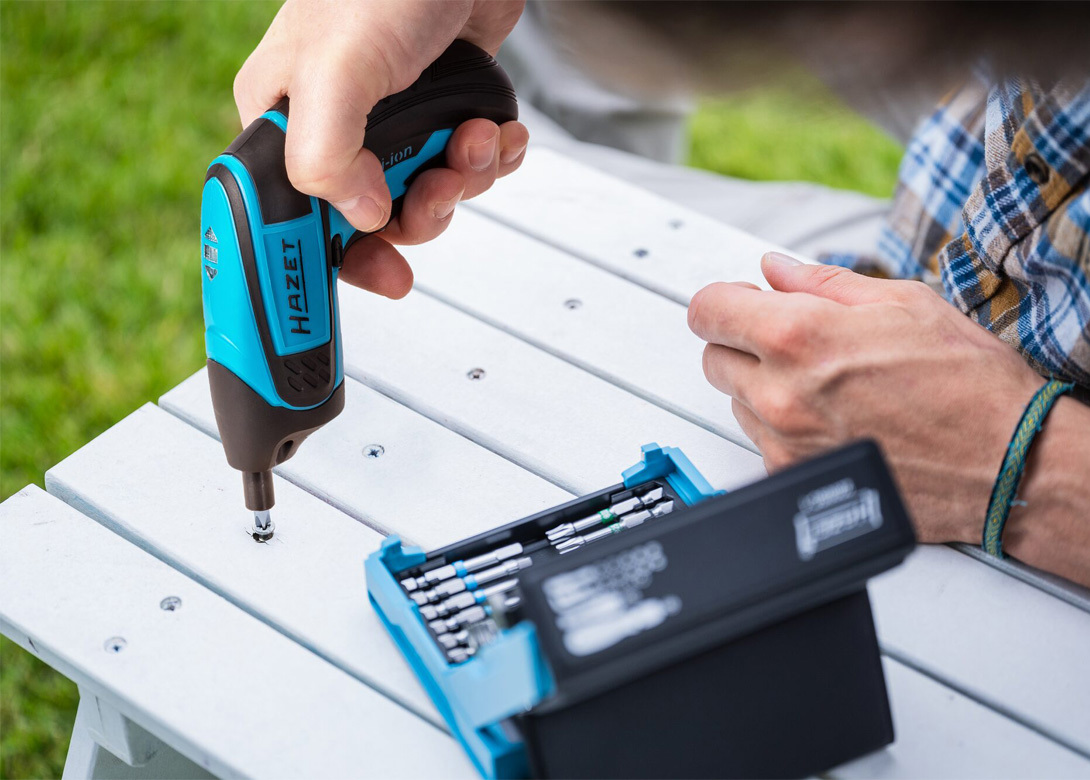 The new Ion ¼ inch Mini Bit cordless screwdriver from the Remscheid-based tool specialist HAZET is ideal for smaller screws in the hard-to-reach places. With its handy dimensions and shape, it can be used optimally in limited spaces. 
With a maximum loosening torque of 4.5Nm, the tool is ideal for short to medium-length screws. Also included with the tool is an easy-to-belt light and slim holster equipped with four 50mm ¼ inch long bits (Phillips PZ1, Phillips PZ2, a hexagon socket S 4mm and an inside TORX® T20) for the most common screw types. 
The mini cordless screwdriver is securely locked in the holster with a Velcro fastener, while the bits sit securely in a separate, easily accessible bits pocket above the pistol grip. The holster can be worn on either the left or right, dependent upon the user's dominant hand. During use of the cordless screwdriver, the Velcro is fixed to the holster belt loop so that it does not interfere when inserting the screwdriver or moving in tight spaces.  
Weighing only 0.5kg, the tool is easy-to-use in tight locations and when working overhead. With up to 180 revolutions per minute, screw connections can be loosened quickly with the HAZET Mini Bit cordless screwdriver or tightened again thanks to the easy-to-change right-left rotation. The two LED lights on the front allow for easy visibility, even in darker places, and thus support the user for a secure screw connection.
HAZET highlights that the 3.7V DC 2,000mAh battery of the ¼ inch screwdriver is fully recharged within three to five hours – depending on the mains adapter used – via the included 1.5m long micro USB cable.