The Q-Tool N12XL battery tool
30 January 2023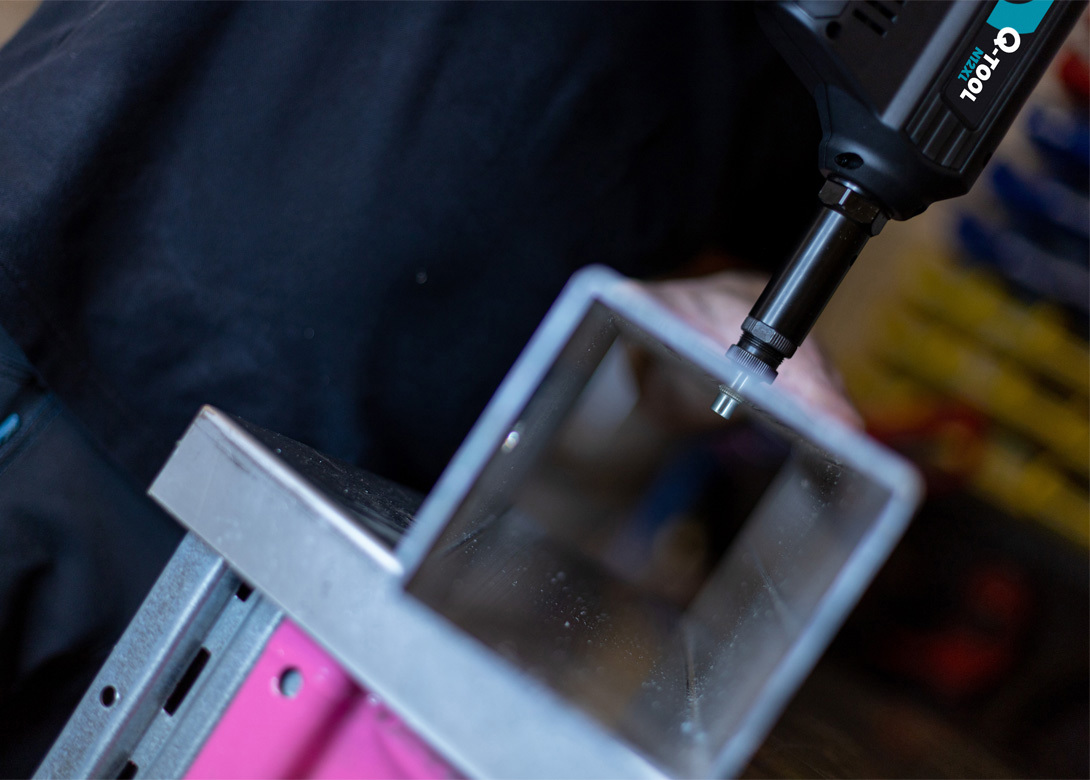 The Q-Tool N12XL is a battery tool that includes a powerful 20V battery, brushless motor and an impressive setting force of 25,000N – introducing a unique and versatile way of processing blind rivet nuts.
Dutch-based Qonnect highlights that the tool's design distinguishes itself through a combination of special properties. First off, all sizes and materials, from M3 to M12, can be processed, including stainless steel. Exchanging the mandrel is also made easy and toolless, using the quick release mechanism. The 10mm stroke is digitally set, using the display. 
This digital display on the back of the N12XL offers operation status and modes. Information on the display will report and save all counted inserts set and feedback the mechanism status. The tool action can also be set to automatic or manual (pull and release) and features an emergency mandrel reverse function. 
Qonnect points out that the platform of this tool is designed to offer an ergonomic balance and total weight, optimising it for sustainable workplace usage. For instance, by adding a soft grip to the handle, the tool will 'rest' nicely in the user's hand. A chassis hook is also mounted on the top, presenting the option to fix the tool on stretched cables – placing the tool next to the application but not straining operators unnecessary. In addition, the optimised gearbox helps minimise noise. 
Being a versatile machine, the N12XL can process all possible blind rivet nuts, with push buttons controlling the stroke setting in 0.1mm steps. Its innovative automatic installation option also eliminates the use of the trigger. The user just pushes the tool onto the insert, the tool then winds on, installs, and winds off – fully automatically.