The best solution 'clicks'
26 July 2022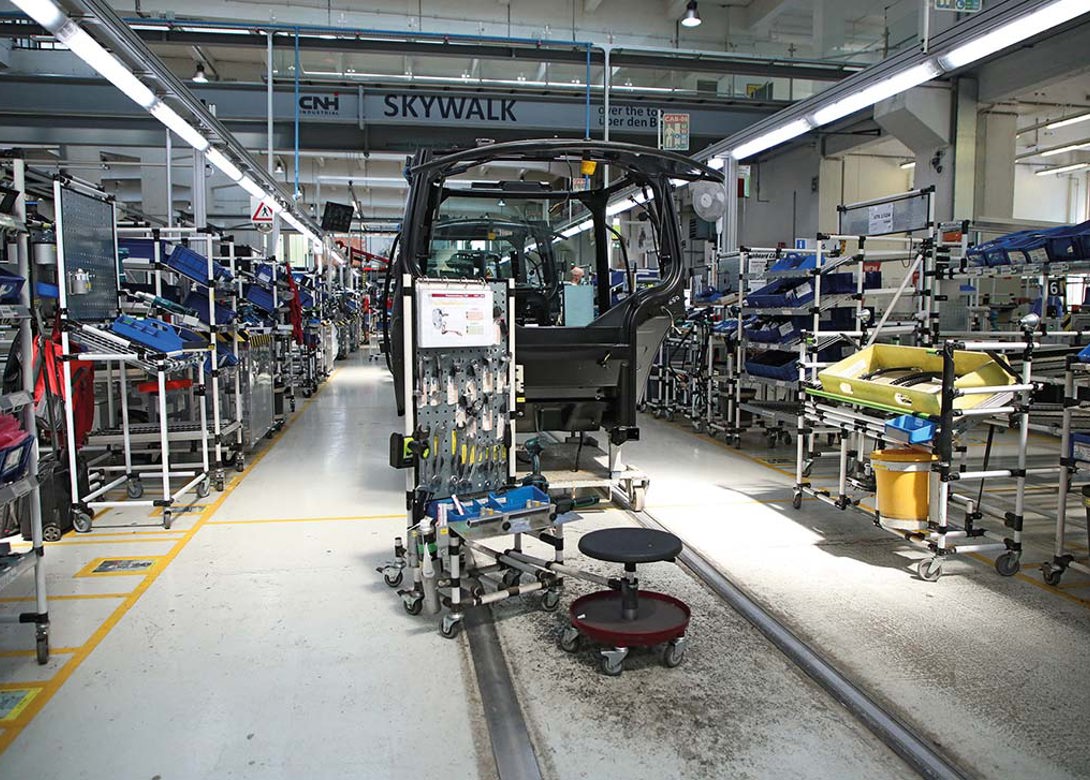 Powerful, easy to use and reliable tractors with low operating costs – this is what the agricultural machinery manufacturer CNH Industrial stands for. Recently, four new workplaces were put into operation in which torque tools from Stahlwille are integrated into the ProTight factory guidance system.
At the location St. Valentin near Linz, the company assembles tractors of its brands Case, Steyr and also a series of New Holland. Manoscope 766 of the DAPTIQ series are now in use as they can exchange data bidirectionally. The required torque values are transmitted by the ProThight software to the torque wrench via a radio module, which then adjusts automatically and reliably to the respective screw case.
The correct screw connection is reported back to the software in real time with time stamp and torque actually tightened. The collected data is then further processed in the system and stored for documentation. The screw case is additionally visualized on the monitor for easy and safe control for the worker. Miscarriages are almost impossible with this system. The software only releases a correct screw connection.
"The torque wrench Manoscope 766 has a decisive advantage for us for manual screw connections," says Niklas Doschko, systems engineer at CNH. "The tool reports the achievement of the target torque with the familiar, typical click of a mechanical key. In addition, there is also an LED traffic light and a digital display in the display. However, in noisy production environments and when the view of the tool is obscured by components, our employees rely above all on the clearly perceptible click. No other solution could offer us that."
The new solution with the Stahlwille products is used for the assembly of hydraulic steering lines between the cabin and the steering gearbox as well as in the pre-assembly of the steering cylinders. Between eight and twelve screw connections must be carried out at each workstation – each in a defined order and with different torques of up to 195Nm.