Swine Tunnel opened with fischer heavy-duty fastenings
07 August 2023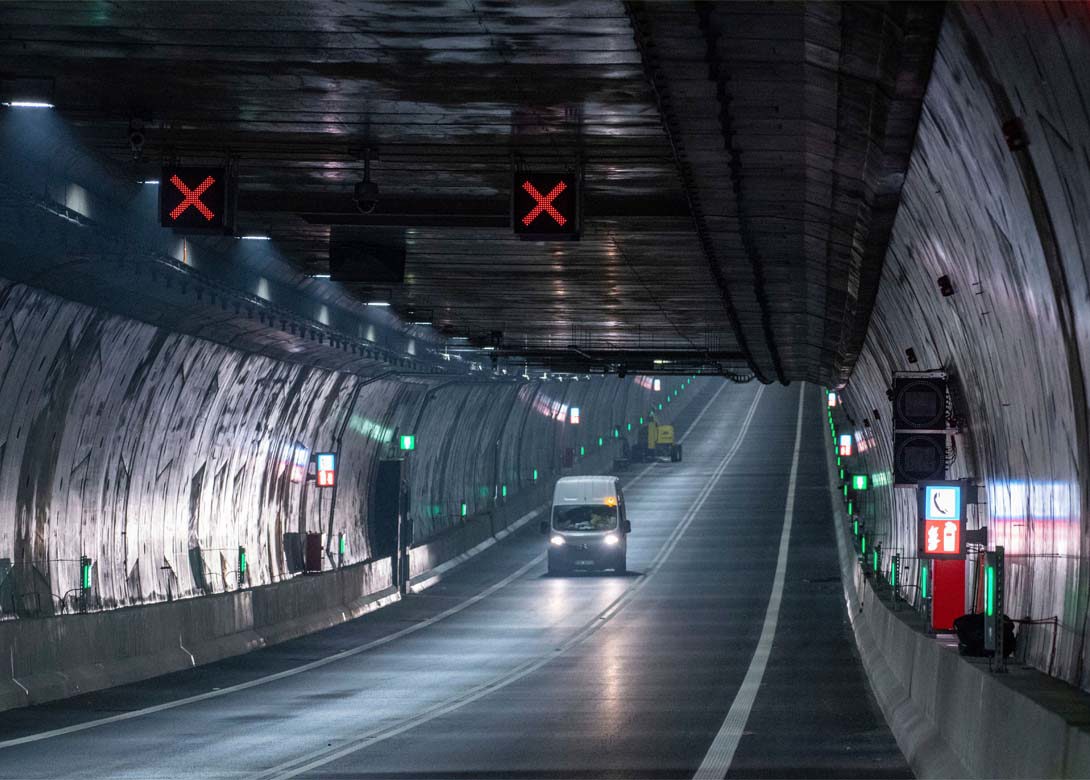 On June 30th, the Swine Tunnel, Poland's longest underwater tunnel to date which runs between the islands of Usedom and Wollin in the city of Świnoujście, was opened to traffic. In this major project, more than 50,000 fischer heavy-duty fasteners were used to install the tunnel.
This three and a half year project, which began in November 2019, has resulted in one of the longest underwater tunnels in Europe. Chemical fastening systems and steel anchors from fischer were used to strengthen the reinforced concrete supporting structure and strengthen the tunnel. 
The fischer injection mortar FIS EM Plus was used extensively with system components. Even under extreme conditions, such as earthquakes, in water-filled boreholes and in the event of a fire breaking out, the profile solution guides heavy loads safely into concrete. FIS EM Plus is certified with two ETAs as well as an ICC approval, making the solution a reliable choice for fastenings in concrete, as well as for reinforcement connections. The mortar has been assessed for a service life of 100 years – a vital requirement for this project.
The fischer Superbond mortar FIS SB was also used in this project, installed together with system components in the Swine Tunnel. With its silane technology, the fastening system achieves high bond stress for strong performance and high safety, confirmed by the ETA for concrete and for seismic loads. The variable anchoring depths of the injection mortar optimises assembly time and material consumption. 
Various mechanical anchoring solutions were also used in the Swine Tunnel, such as the fischer bolt anchors FBN II, FBZ and FAZ II as well as the fischer concrete screws UltraCut FBS II.
"We are proud that we were able to meet the demands and requirements of the construction of the Swine Tunnel with our fastening solutions and that we were able to support our clients with our product and service expertise from planning and on-site support to the successful completion of the project," says Oliwer Pietrzak, sales representative of the fischer national company in Poland. "Our work began with the consultation and dimensioning of the most suitable fastening solutions in cooperation with the planning office. In all further construction phases, we stood by our clients as a fastening partner, offered technical advice and support on site and supported the successful implementation of all fastening tasks."