Supporting HVACR technicians, plumbers and pipefitters
20 November 2023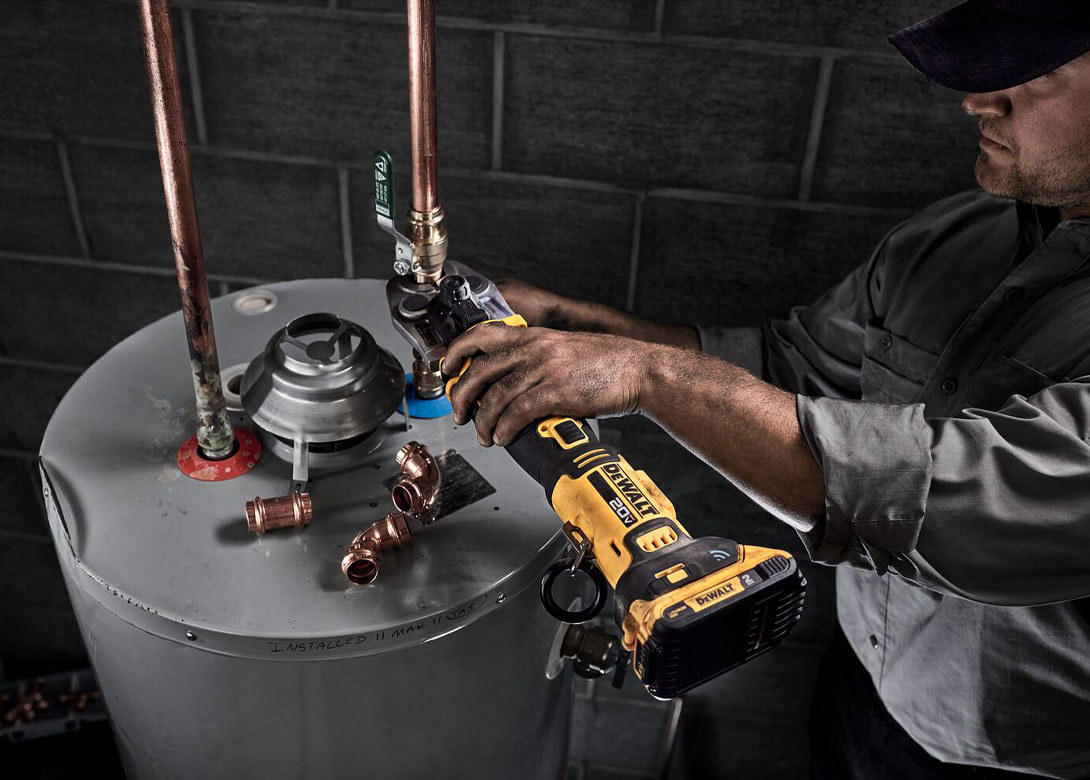 DEWALT, a Stanley Black & Decker brand and leader in total jobsite solutions, has recently announced its new DEWALT 20V MAX Compact Press Tool, along with several new jaw and ring press attachments for plumbers, pipefitters, and HVACR technicians.
"This new tool represents the next generation of pressing technology from DEWALT," said Justin Burke, product manager, Stanley Black & Decker. "DEWALT is maximising installation capabilities with a compact press platform so tradespeople can complete jobs with minimal tools at a level of quality and performance expected from professionals."
The new press tool provides broad press versatility in a compact design that allows for trouble-free pressing in small spaces. In addition to the compact press tool itself – which boasts a compact one-handed design, press tracking software, and TOOL CONNECT™ software – the attachments for pressing pipes larger than 1 ¼ inches expands the tool's capabilities even further, making it a valuable asset for the tradesperson.
Featuring a lightweight inline design, the press tool is ideal for work in overhead and one-handed press applications. Onboard design features include a 180 degree rotating head allowing for optimal pressing angles, an LED light, Crimp Connect® software to generate data from successful press cycles, as well as TOOL CONNECT™ software which allows users to easily connect the tool via the TOOL CONNECT™ platform. 
The kit (DCE210D2K) will include 1/2 inch – 1 ¼ inch Compact CTS jaws for connecting copper and stainless steel CTS piping systems. In addition to the 20V MAX Compact Press Tool and CTS jaws, DEWALT also offers separately sold accessories, including additional press jaws, rings, and an actuator for IPS (iron pipe size) carbon steel pipes, larger CTS pipes, and an ACR press system.
DEWALT states each ring and jaw is manufactured to achieve optimal distribution of force while maintaining a high-level of durability throughout the life of the product. A grey galvanised coating finish helps prevent rust build-up and corrosion.