SPX completes line of hydraulic torque wrenches
08 March 2023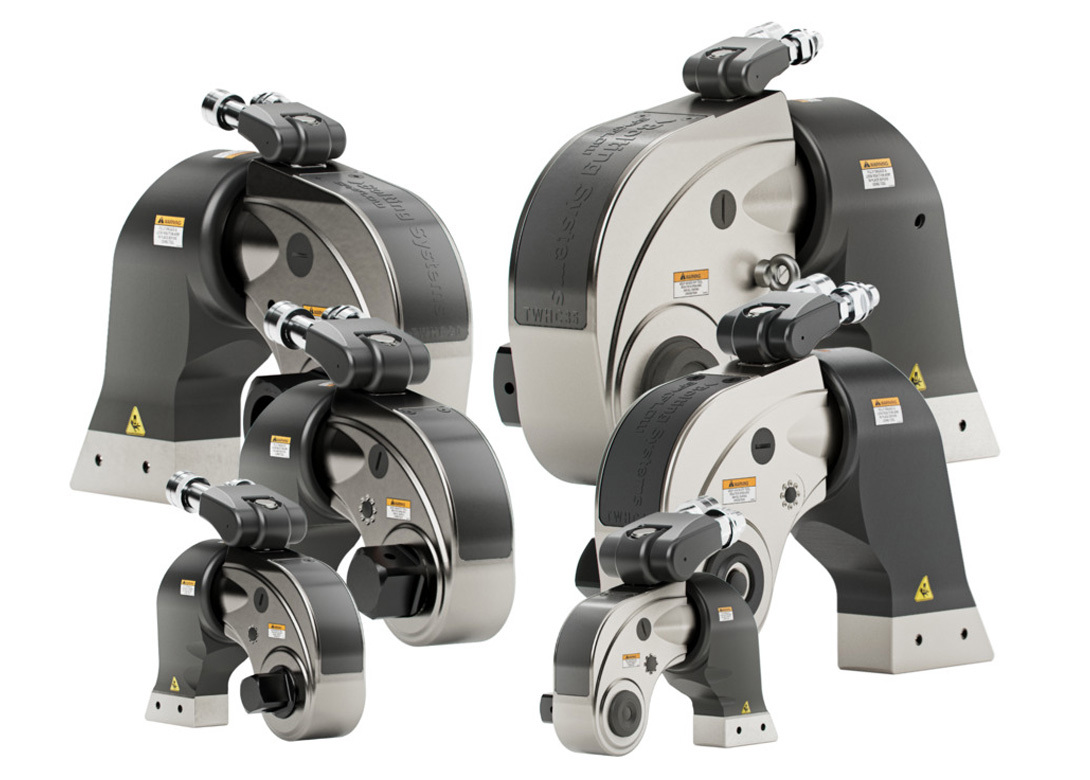 SPX has recently announced the expansion of it Bolting Systems' High Cycle Hydraulic Torque Wrench (TWHC) series. With the new addition, the company aims to provide a full range of options for heavy-duty users.
The additions of TWHC20 and TWHC35 bring the total to seven wrench models in the TWHC series, with torque outputs of up to 71,816Nm. SPX FLOW states these two new 2 ½ inch square drive models bridge the gap between the TWHC11 and TWHC50 in terms of torque output, handleability and cost.
"These wrenches are the perfect additions to offer a full spectrum of torque outputs while offering power, performance and longevity," said David Campbell, global product director for Bolting Systems, SPX FLOW, Inc. "Bolting Systems has worked to provide customers a full range of options to fit every need and unique purpose."
High cycle hydraulic torque wrenches are critical when large industrial fasteners are needed. These high-strength hydraulic tools are specially designed for heavy-duty users, like those in the oil and gas, industrial, wind energy and mining sectors. Made from corrosion-resistant material, they can withstand the harshest of environments.
SPX states the TWHC line offers more power per tool. The increased reliability and simple drive assembly mean less time spent on maintenance. Also, internal testing performed by the company shows that the TWHC series provides high-level performance with more durability, doubling, or even tripling the wrench's cycle life.
Like others in the series, the new wrenches include enhanced usability features, including a compact nose radius that allows the wrench to fit in compact areas. The tool is light, with a high-strength design allowing for fast operation as well as a multi-directional swivel manifold internal relief valve to prevent over-pressurisation. Additionally, the wrenches are equipped with a square drive reversal and reaction arm release.  
"We've worked hard to provide tools with this high of a torque range and, in turn, a lower cost of ownership," adds Campbell. "Now, with the full range complete, and backed by our Powerthon Lifetime Warranty, we are excited to be able to offer a tool for every job, no matter the needs."