Specialinsert relocates headquarters
11 December 2013
Specialinsert Srl, a leading Italian manufacturer since 1974, has announced the completion of the relocation of its headquarters in Turin, Italy.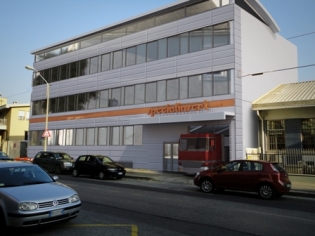 The new facility hosts 250 square metres of executive, administrative, export and R&D offices, an 80 square metre testing laboratory, and a full automated 900 square metre warehouse that Specialinsert says will enable it to improve its ability to serve all of its partners worldwide.
The three story building, including an underground level, also includes a show room for all Specialinsert's products and a 100 square metre conference hall that will be used to arrange meetings and technical training sessions with partners. Additionally the new headquarters includes the recently created composites department – which is in charge of developing innovative fasteners for applications on composite materials.
"We would like to thank all our customers for the confidence in us throughout the years. This new headquarters confirms our commitment to continuously improve the quality of our services for the future."
Specialinsert's new headquarters are located at Via Monfalcone 144, 10136 Torino, Italy. Contact details such as telephone, fax and email will remain as before.