Simpson Strong-Tie introduces new colour options to composite screws
20 April 2023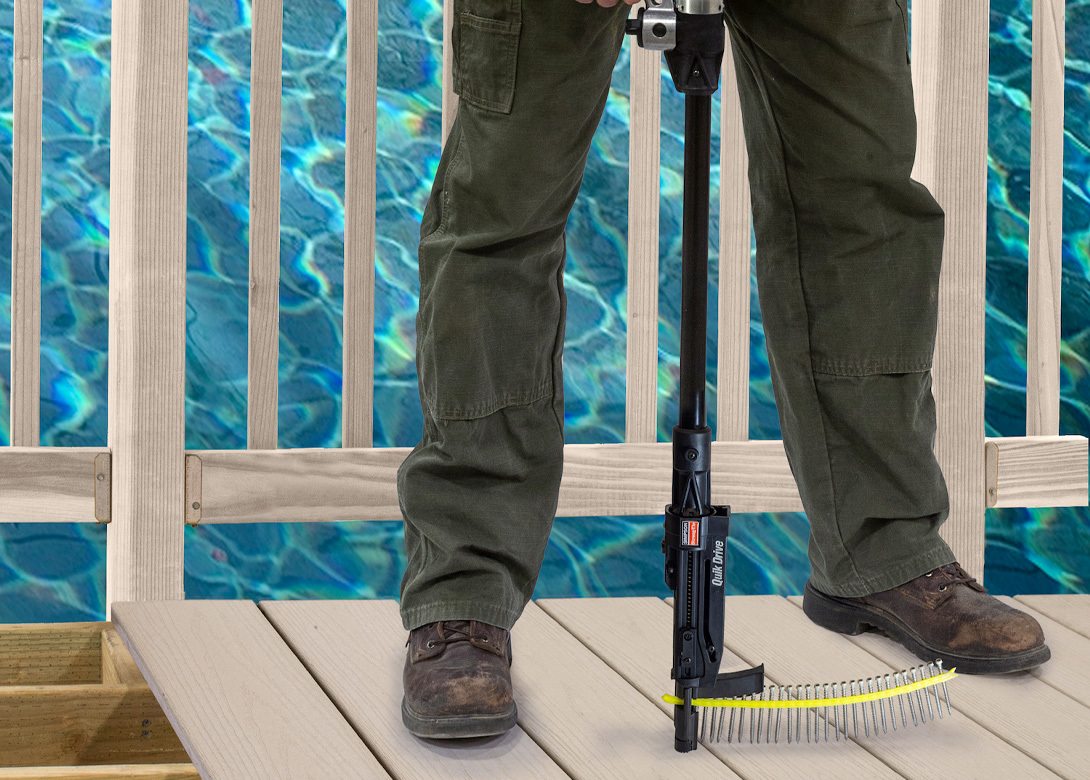 Simpson Strong-Tie has recently announced the addition of two new colour options to its line of Deck-Drive™ DCU Stainless Steel Composite screws, designed for fastening PVC and composite decking or trim to wood framing and wooden roof sleeper assemblies, as well as for fastening PVC and composite cladding to wood framing.
Engineered to provide aesthetic fastening results for all types of composite decking while also offering greater ease of installation, Deck-Drive DCU Composite screws are available in a wide range of colours, matched to blend with various kinds of decking. The new light tan and light grey options have been formulated to pair with lighter colours that provide cooler deck surface temperatures in warm climates.
For better corrosion resistance in marine or high-exposure environments, the new DCU Composite colour options are available in Type 305 or Type 316 stainless steel. Like the rest of the Deck-Drive DCU fastener line-up, the new light tan and light grey composite screws are designed for easy installation, a clean finish, and lasting performance.
The Deck-Drive DCU Composite screws can be purchased in bulk or collated for use with the Quik Drive® auto-feed screw driving system. When used to install PVC or composite trim, the colour matching DCU Screw Plug Solution is recommended by Simpson as an efficient hidden fastening solution.