Simple installation with the new SX Plus expansion plug
26 June 2023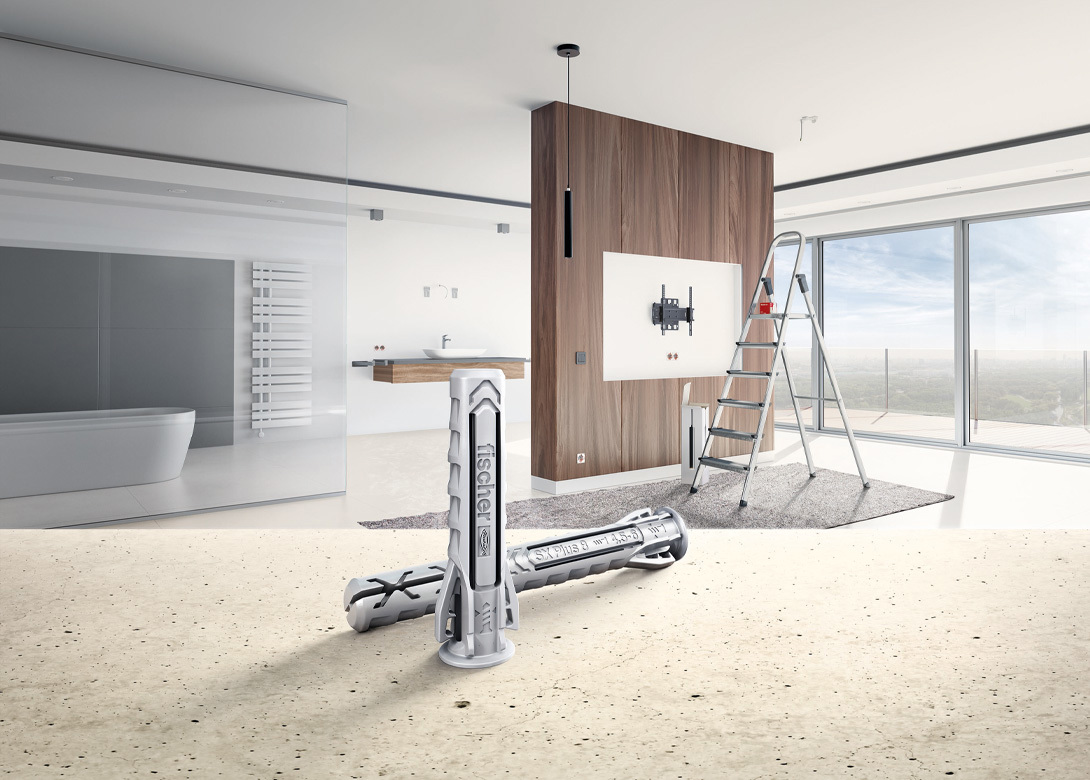 fischer has designed its new SX Plus expansion plug to offer a simple solution for pre-inserted or push-through installation to the construction market. When fastening lamps, TV consoles, bathroom cabinets, letter boxes, shutters, or smoke detectors, fischer makes the fastening job easier with its new expansion plug.
SX Plus has been designed to replace the popular fischer SX expansion plug. The added plus of the new fastening is its special fixation wings which immediately fold inwards when the SX Plus is inserted in the drill hole. By slightly inserting the screw, it locks into place where it is retained. SX Plus can be used with timber and chipboard or spacing screws.
Depending on the construction material, the inserted screw can also fasten lightweight fixtures, meaning the user has both hands free during the setting process. This guarantees easier installation, particularly during challenging overhead applications. SX Plus offers a firm hold in the drill hole with little effort. Just a few blows with a hammer are sufficient to ensure the plug's setting process is completed thanks to its special design.
SX Plus offers additional advantages for simple and secure fastening, for instance in concrete, solid bricks, solid lime-sand brick, aerated concrete as well as hollow core ceilings made of brick and concrete. The pronounced rim prevents the plug from slipping further into the drill hole during insertion. Its expansion-free plug neck prevents the creation of expansion forces on the material surface while the screw is screwed in, which helps to prevent damage to tiles and plaster. 
Another advantage of the new SX Plus is that the plug automatically expands in four directions while the screw is tightened. This four-way expansion enables secure anchorage and provides the optimum force distribution in the construction material while guaranteeing high retaining values in solid and hollow building materials, as well as particularly hard materials. The anti-rotation lock prevents the plug from rotating during the screw process. Also, thanks to the design of the SX Plus, users can tell when the screw's setting process is finished due to the tangible tightening torque, which means any overwinding can usually be prevented.
The SX Plus also has a more environmentally friendly version – made with a minimum of 50% renewable resources – available in fischer's Green Line product range.