Shake, rattle and roll – vibration meets its match with Huck® fasteners
27 July 2022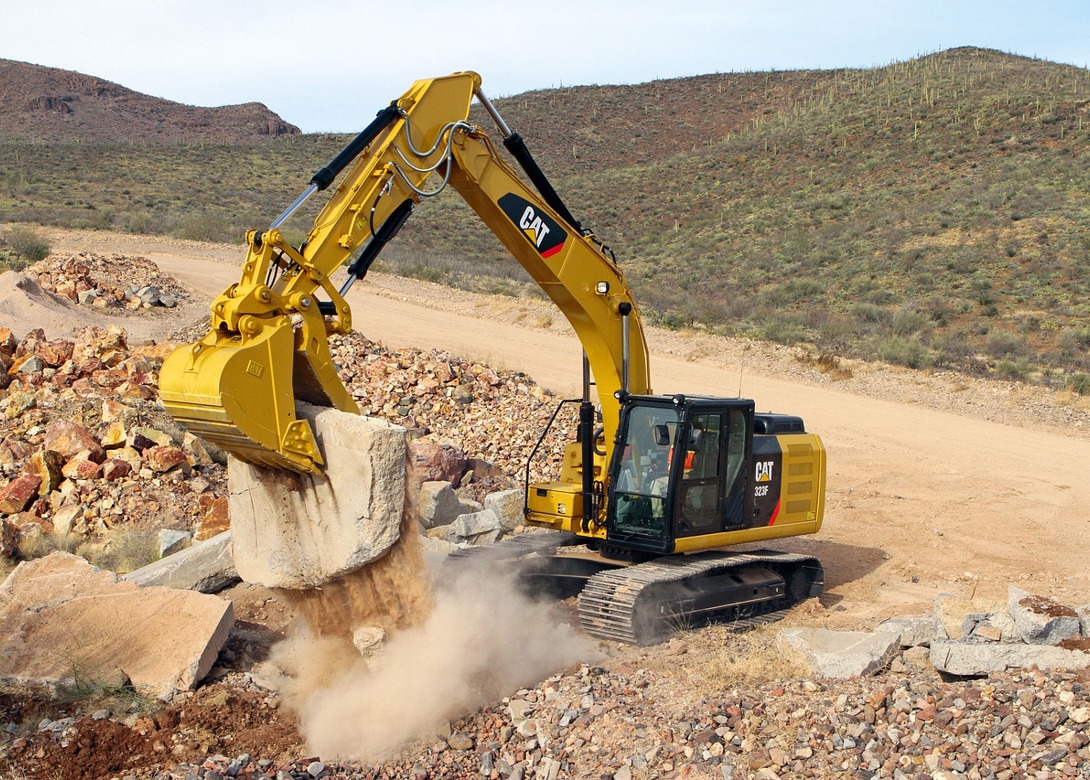 Here, Star Fasteners looks at the Huck® brand of fasteners including the Huck C50L® LockBolt®, the Huck C6L® LockBolt, as well as the Huck BobTail® LockBolt and why they provide consistent, extremely high shear and tensile strength, proven to hold their clamp, even with constant vibration.
Huck® means one thing - reliably strong joints, even in the most extreme environments – they do not shake loose. Because of this, Huck® fasteners are reliable performers in mobile and permanent structures and are used widely in the quarrying, mining, construction, demolition and recycling industries, as well as the concrete and asphalt production industries.
They are regularly installed in crushing, screening, aggregate washing, scrubbing,  rinsing - fine material screw washers and wet processing equipment - conveyors - belt, roller, chute, wheel, vibrating - hoppers, feeders, mobile aggregate processing plants and heavy equipment – in fact anywhere where vibration is an issue and structural integrity and reliability are paramount.
Huck technology delivers one time fastening that is completely maintenance free, unrelenting in their performance, Huck fasteners are the future for manufacturers of all types of equipment used in demanding high stress, high vibration environments.
How direct-tension HuckBolts work
HuckBolts are precision engineered two piece fasteners that, once installed with direct-tension swaging, maintain clamp force. There's no fastener, more vibration resistant fastener than a Huck LockBolt. Even in the most vibration intensive environments, Huck fasteners maintain their structural integrity for the life of the joint.
HuckBolts are not subjected to the twisting force of torsion that a torque wrench applies to a conventional bolt, they can safely be taken to higher preload values, resulting in higher clamp, higher strength and the highest level of vibration resistance of any fastener. HuckBolts use direct-tension to deliver consistent clamp; spreading the tensile load evenly between the LockBolts provides stronger, fatigue-resistant joining power every time.
LockBolts consist of a headed pin and a collar that is swaged over locking grooves in the pin. The pin is made with a series of pulling grooves at its tail end. The installation tool - driven by pneumatic, hydraulic or battery power - grips these grooves, pulls the work together, the conical shaped cavity of the nose assembly is forced down the collar. This progressively cold forms (swages) it into the grooves of the harder pin. The squeezing action reduces the diameter of the collar, increasing its length. This in turn stretches the pin, generating a clamp force over the joint. The pin and swaged collar combine to form the installed fastener providing a permanent and completely vibration resistant joint.
Consistent clamp is the ultimate goal
To maintain structural integrity consistent clamp is the ultimate goal, without it, you risk bolt failure. The consistent clamp of direct tension HuckBolts ensures a more secure joint than conventional nuts and bolts.
When the same torque is applied to standard nuts and bolts, a wide range clamp force can be recorded among each fastener. The tightest bolt can end up carrying the load of 4 or 5 bolts, causing it to fail from fatigue strength, this puts even more tensile force on fewer bolts.
HuckBolts are applied with direct tension to provide consistent clamp, time after time. They carry a number of key benefits including not loosening even under extreme vibration, maintenance free joints – so no need to torque or retorque, a lower lifetime total cost of joint, as well as high speed, easy to install systems which reduce production time by up to 75%. Once installed the bolts cannot be removed without specialist tooling, making them tamper-proof.
The Huck C50L® LockBolt®
The C50L has defined LockBolt for more than 50 years. It offers superior vibration resistance and overall durability for heavy-duty fastening jobs and is ideal for use within applications where consistent, uniform high clamp force is required.  Testing has proven that C50L fasteners meet, or exceed the performance of torqued bolts in both shear and tensile strength, as well as fatigue life. For applications ranging from railcar to mining equipment manufacturing, the C50L is the strong, reliable choice.
The Huck C6L® LockBolt
The Huck C6L is amongst the most popular and enduring fastening systems today. Its direct tension design is stronger, easier to install, and more durable than welding, adhesives, or conventional nut and bolt threaded fasteners. The C6L's exclusive locking 6-groove design and consistent, high clamp force ensures a secure, permanent fit and a strong, vibration resistant seal.
Available in Grade 5.8 as C6L, Grade 8.8 as C120L, and Grade 10.9 as C150L, its exclusive locking 6 groove design and high uniform clamp ensures a secure, permanent fit, which is ideal for general manufacturing, HVAC, truck, trailer, container assembly and rail applications.
The Huck BobTail® LockBolt
HuckBolts such as C6L and C50L have been on the market for many decades and are well known and used. The Huck BobTail is the next generation Lockbolt; offering up to 10 times the fatigue strength of conventional nuts and bolts, BobTail delivers ultimate strength, installation speed, and vibration resistance. It has been designed to provide superior joining strength in even the most extreme environments.
After lengthy and vigorous testing, the Huck BobTail HuckBolt® (12mm, 14mm, 16mm, 20mm and 1 inch diameter) has been certified to be maintenance-free by the DIBt. The world renowned institute grants European technical approval for construction products and systems.
Engineered for high performance and reliability with a unique, pintail-less design, unmatched installation speed – often under 2 seconds. Benefits of installing BobTail include unique, low-swage technology which allows lightweight, ergonomic tooling; no break pintail meaning the highest corrosion resistance in its class; high speed, easy to install systems reducing production time; wide grip ranges to minimise fastener inventory; as well as fit up ability – with helical lock-groves allowing for pre-assembly / project alignment before the final swaging process.
In addition, if necessary, the fastener can also be removed which is ideal for a project where maintenance is required. Users can simply change the nose assembly to a collar cutting nose assembly and quickly splice the collar in two.
Star Fasteners is a fastener expert and the largest Huck fastener distributor in the UK. We work globally with a diverse range of end users and distributors from across a number of industries, offering technical application knowledge and customer support. Huck fasteners guarantee performance and help maximise return on investment; get the right fastener for a project and achieve business goals.


https://www.starfasteners.co.uk/