Safe and simple torque control
16 January 2023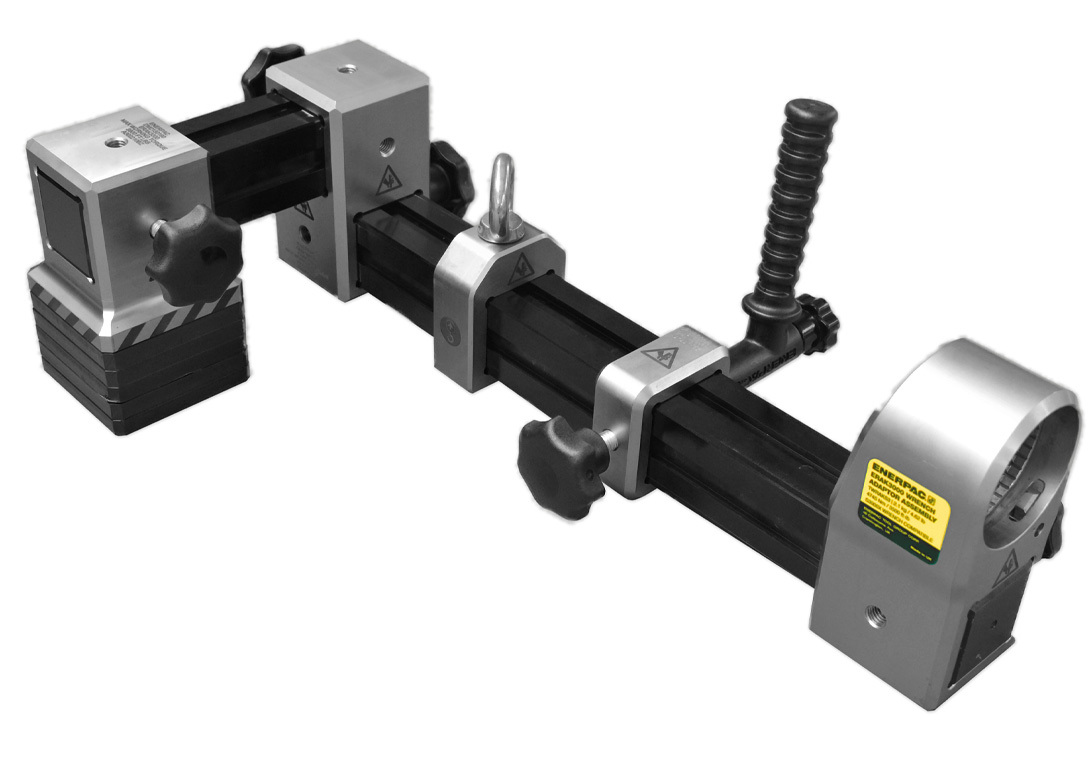 Enerpac Tool Group, specialised in manufacturing high pressure hydraulic tools, has announced the release of the ERAK-Series Reaction Arm Kits for its Enerpac S and RSL (RSQ)-Series Square Drive torque wrenches, designed to both improve torque tool fit and enhance worker safety.
The new reaction arm was created to enhance the most common Enerpac S and RSL (RSQ)-Series Square Drive torque wrenches, which provide an easy solution for a wide range of bolting applications. Users can choose from four kit sizes, each kit containing short and long steel beams, plus a selection of adaptors, connectors, and spacers. Locking knobs and a handle help towards easy adjustment and handling, and everything fits neatly inside the sturdy carrying case.
The ERAK-Series Reaction Arm reduces the twisting reaction force produced during torque wrench bolting and, in turn, prevents operator fatigue. ERAK reaction arm kits are safety tested and rated, offering reassurance and reduced risk for the operator. Additionally, the kits include safety markings to protect against pinch points, along with a positioning handle and a lifting eye. Also, the ERAK-Series eliminates the need for extended reaction arms and reaction tubes, enabling a more compact torque tool arrangement.
With the new addition, the ERAK-Series replaces the need for multiple custom reaction arms, saving costs and storage space. It can be configured in unique standard setups which are suitable for repetitive work in multiple industries. The reaction arm offers flexibility in that it can be adjusted on the job site easily and quickly. Moreover, the reaction arm can be used with the hexagon Allen-key drives on the ERAK torque wrenches.