Right tool, right place
21 April 2023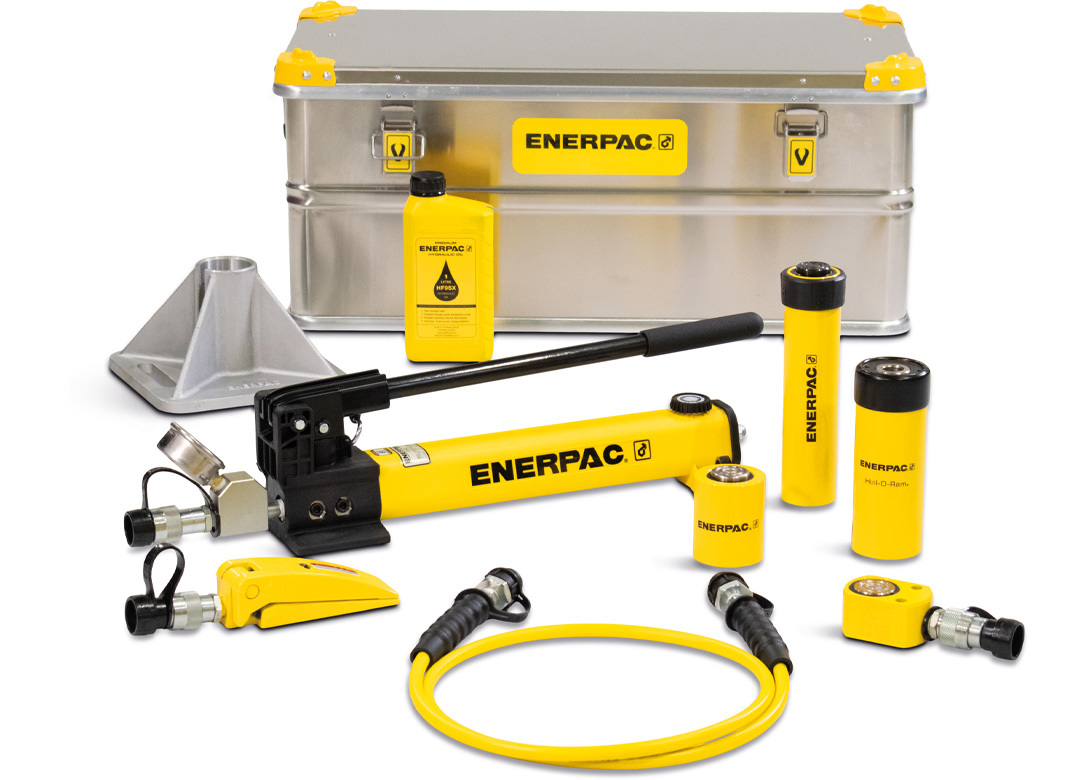 Enerpac Tool Group has announced four new toolbox sets for industrial Maintenance, Repair and Operations (MRO) technicians. They offer a range of capability from simple jobs requiring a hand pump and accessories up to ten tonne capacity cylinders for lifting, pulling and pressing. The new toolbox sets make it easy to transport, organise, and protect tools. 
Each toolbox is packed with high-quality, and reliable Enerpac tools built to perform in even the toughest conditions. The toolbox sets have been specifically designed to meet the different needs of MRO technicians operating on industrial sites, at remote locations and on large maintenance projects where reducing downtime time is critical. The four toolbox sets are Flex, Essential Parts, 5T MRO, and 10T MRO – with each toolbox featuring a high strength, lightweight and durable container to protect the tools on-site and in transit. 
Enerpac Flex Toolbox Set comprises a lightweight hydraulic hand pump and system components for use with a wide range of Enerpac tools. Enerpac Essential Parts Toolbox Set is an all-in-one component toolbox containing system components and cylinder accessories.
For MRO projects involving lifting and pushing, the multifunctional Enerpac 5T MRO Toolbox Set contains three five tonne capacity cylinders, with stroke ranging from 25mm to 127mm, pressure gauge, 1.83m hose, spreader cylinder and hand pump. While the Enerpac 10T MRO Toolbox Set contains four ten tonne capacity cylinders, with stroke ranging from 11mm to 156mm, pressure gauge, 1.83m hose and hand pump. 
"With the Enerpac MRO toolboxes we're giving MRO teams the tools they need to enhance job-site performance. No more unnecessary hold-ups and delays, technicians and engineers now have access to tools tailored specifically to improve their efficiency and productivity, and ultimately job satisfaction," says Angie Wallace, global product manager, Enerpac.