Reliable torque transmission
27 September 2022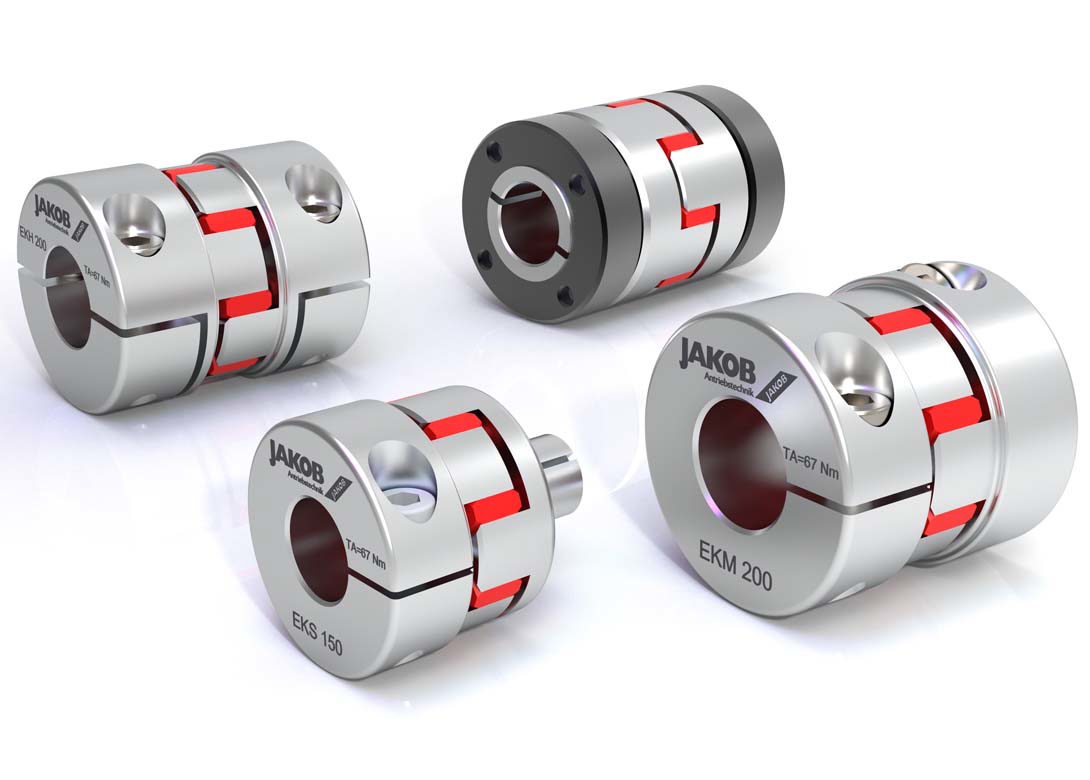 Jakob has added elastomer couplings to its extensive couplings range, designed for various applications requiring small and medium torques.
Jakob Antriebstechnik's elastomer couplings are plug-in, backlash-free and flexible shaft couplings, suitable for all small and medium torques – up to 2,000Nm. The couplings feature a connecting and compensating element - a plastic star, as well as teeth to allow for good resistance against indentation, giving the product high Shore hardness.
With a slight preload, the coupling is inserted positively into two high precision hubs with claw shaped cams. Jakob insists the plastic star can compensate for slight shaft misalignments, is electrically insulating and can dampen vibrations. The company provides several standard variants, all of which are backlash-free and guarantee reliable torque transmission, without needing an additional feather key.