Rapierstar's support through high-quality products
01 November 2023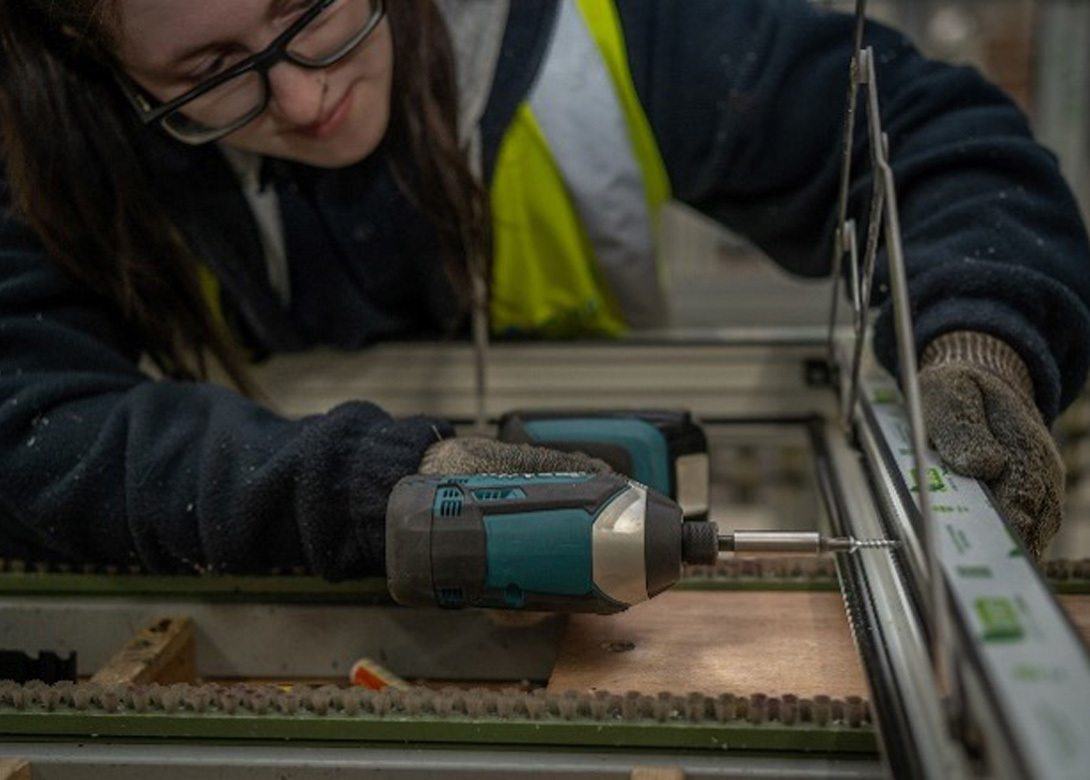 Window Supply Company, one of the UK's fastest growing window and door manufacturers, which sells to installers through its expanding network of trade counters, is optimising product quality by using Rapierstar fasteners in all its fabrication operations.
One of the ways Window Supply Company achieves quality consistency is by using Rapierstar StarPVCU branded fasteners in all aspects of production, which it has done since the very beginning. These are used throughout the factory which, coupled with Window Supply Company's dedication to staff training and efficient in-house fastener stock management processes, means the risk of incorrect fasteners being used is minimised.
Rapierstar supplies more than 100,000 specialist screws every week to Window Supply Company, including stainless steel fasteners for use in windows and doors for installation in more demanding environments. The company also conducted a comprehensive fastener health check in 2022 which recommended a number of ways to optimise fastener use throughout production, and Window Supply Company is already benefiting by implementing some of these recommendations.
Lee Harding, Production Director at the Window Supply Company said: "One of the most important factors in our rapid growth has been our reputation for quality and we can only achieve this consistently by using high quality hardware in all areas of manufacture – and that includes the fasteners. Rapierstar's StarPVCU screws give us everything we need to produce finished windows and doors that our customers can rely on, and they give us excellent continuity of supply to keep our product on track, backed by all the technical support we require," explains Lee Harding, production director at Window Supply Company.
Working closely with Window Supply Company from the outset has been Rapierstar's Technical Consultant for Scotland and Ireland, Paul McAuley. "Window Supply Company has made incredible progress in the space of just four years which reflects the team's focus on getting every detail right. We are delighted to support them to ensure their fastener specification and application is optimised, and through our deep UK stocks, we can help the team maintain excellent factory productivity through good continuity in fastener supply," Paul added.