PKT-HYBRID: The cordless nailer
30 March 2022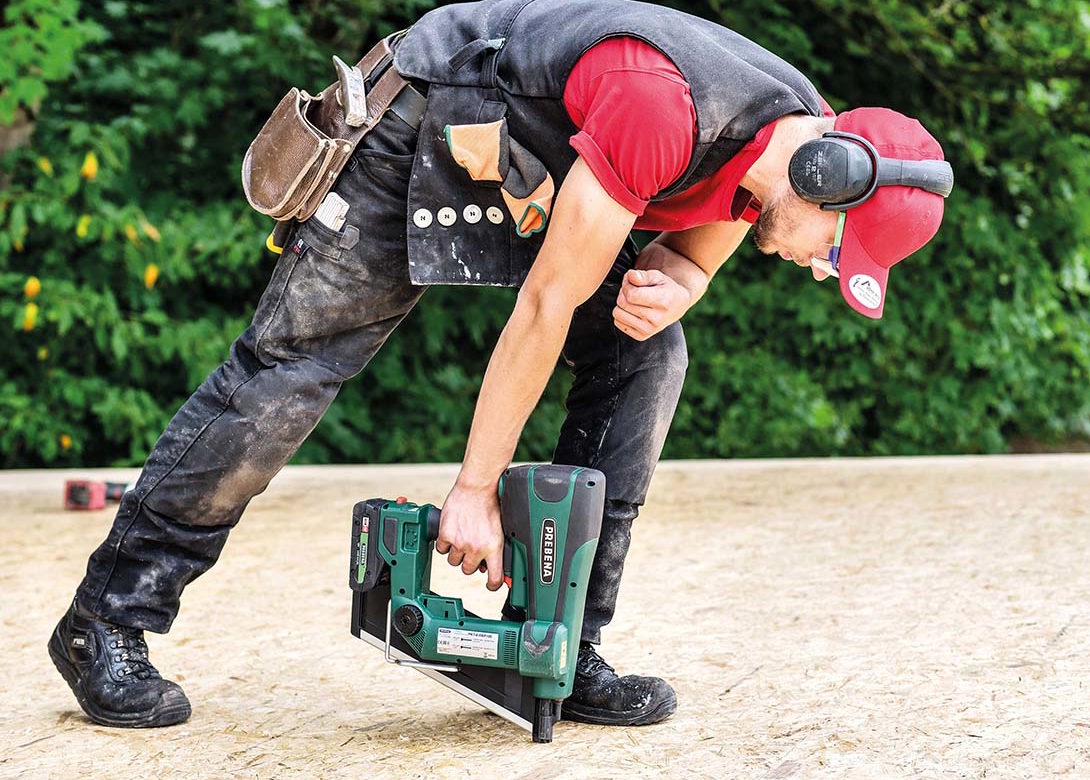 Completely independent of the gas cartridge, power cord and hose, the new powerful PKT-HYBRID nailer offers maximum working flexibility and mobility – with PREBENA guaranteeing outstanding performance and high comfort for every application.
Ergonomically designed, this innovative PKT-HYBRID technology is a combination of the tried and tested PREBENA PKT technology and an 18V LiHD high performance battery from the Cordless Alliance System (CAS) – a cross manufacturer battery pack system for all trades.
More specifically, the CAS brings 17 different manufacturers from a wide variety of industries under one umbrella to ensure the system devices, machines, chargers, and battery packs, are 100% compatible and can be combined as required. In the 18V class, more than 160 high performance battery devices are available.
The PKT-HYBRID device family embraces two models, each with a round head and a D-head strip nailer – with a short or long magazine for nails up to an incredible length of 100mm. PREBENA Wilfried Bornemann GmbH & Co KG points out both tools have enormous shooting power, speed, and battery power, to drive nails with a length between 65mm – 100mm and a shaft diameter of 2.8mm – 3.1mm at 1.5 shots per second.