Organising mechanical tools
10 January 2023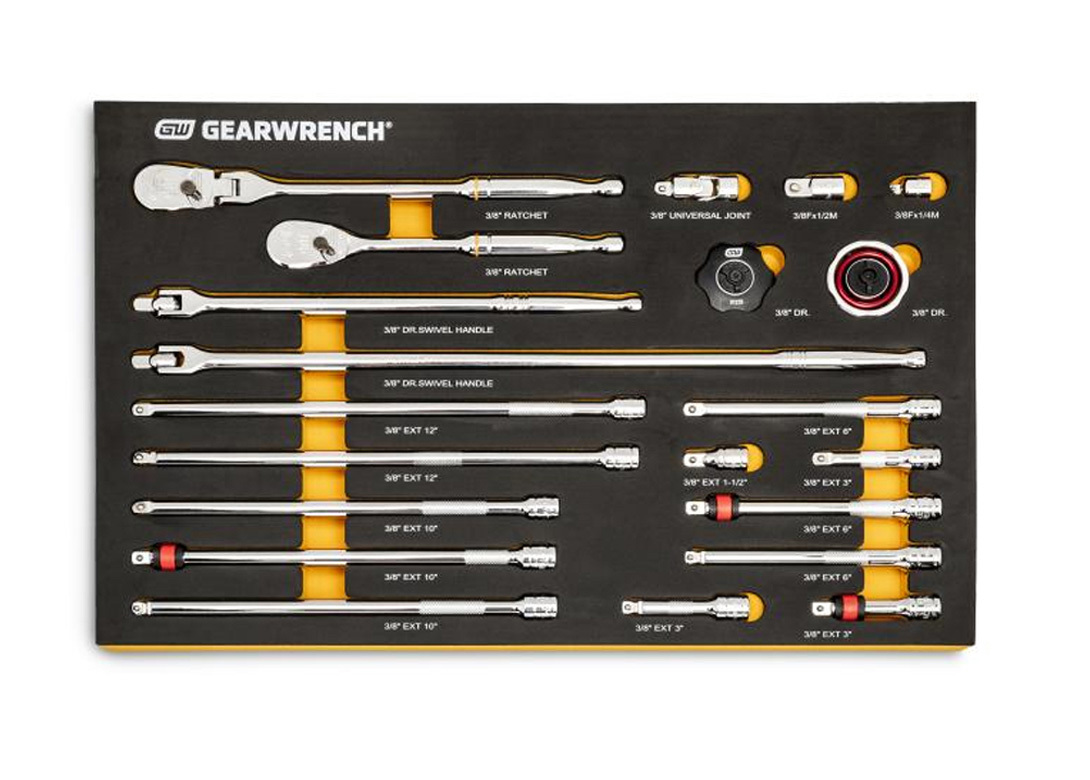 Mechanics often struggle with the difficult task of keeping their tool sets organised inside their storage drawers, leading to unnecessary time spent looking for the tools required to fix a repair. To combat this issue, GEARWRENCH, part of Apex Tool Group, offers its Modular Tool Sets.
An array of GEARWRENCH tools are available in the brand's Modular Tool Sets, each organised in a sturdy EVA foam tray with high-visibility size markings. The sets feature components selected to provide a complete range of specific tools, each held in a custom laser-formed cut-out that both protects while keeping the tools organised and accessible.
Also, the chemical and solvent resistant trays are designed in modular sizes to collaborate with GEARWRENCH GSX cabinets and chests, allowing users to customise their toolkit and storage system.
"We created our new GEARWRENCH Modular Tool Sets with our customers in mind. Our EVA foam tray tool sets help ensure tools are returned to their trays after use, helping mechanics to instantly locate the items needed to complete a task while also preventing tools from being misplaced or even lost." Chris Coll, senior product manager, GEARWRENCH.
The GEARWRENCH Modular Tool Sets are available in 10 sizes and configurations and are available in a range of 18-piece to 83-piece sets.