Optimised drywall construction
03 April 2020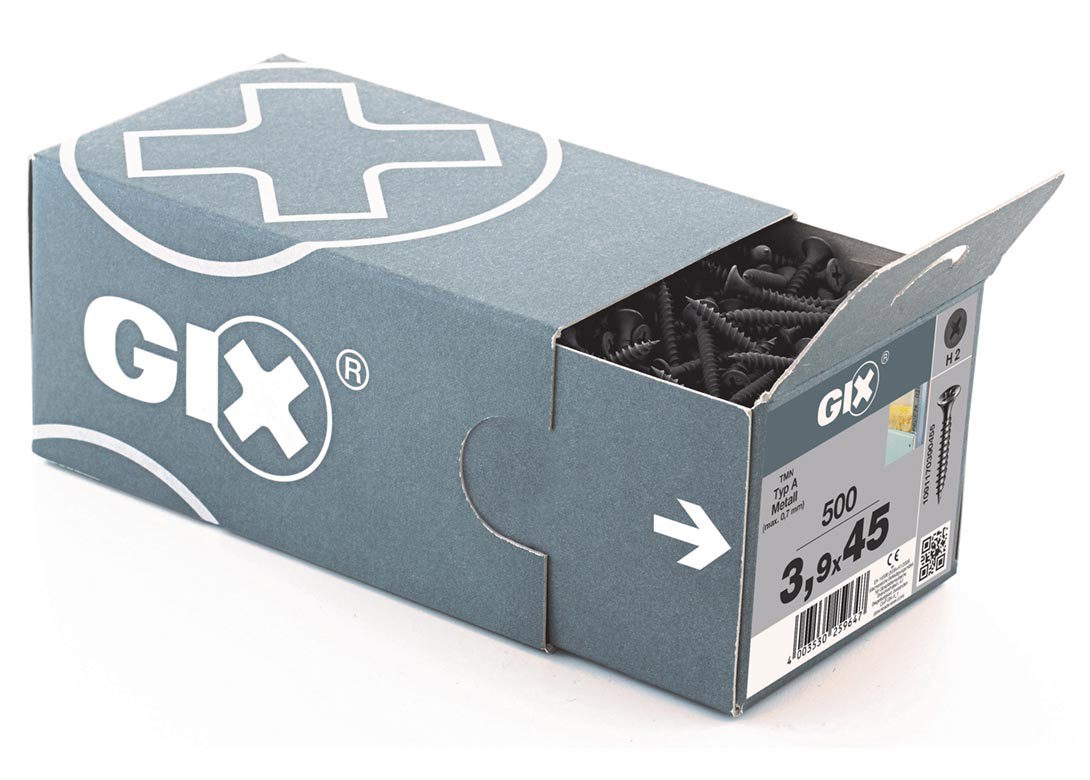 SPAX has optimised its offering around the established and proven GIX® screw programme with the GIX® screws now available in professional bulk packaging, as well as in a magazine loaded version.
With the extended offering SPAX is addressing professional craftsmen – the four GIX types are tailored to different material combinations. Thus, the assortment offers various solutions.
Whether gypsum fibre or gypsum plasterboard on standard metal profiles, wooden substructures or reinforced metal profiles – with four different types of screws SPAX offers the right solution for every material combination in drywall construction. Screws of the GIX Type A are used to screw plasterboards to standard metal profiles.
The GIX Type B with coarse thread is suitable for easy processing and a firm hold on a wooden substructure. With the GIX Type C, gypsum fibre boards can be screwed to all types of stud frames and dry screed elements can be joined. The area of application of the GIX Type D for steel profiles includes stiffening profiles for doors and wall elements in the sanitary area. The integrated drill tip of this type of screw allows use without pre-drilling.
The GIX screws ensure that panels are perfectly fixed to the stud frame and can be countersunk with millimetre precision. The trumpet head, for example, prevents the cardboard layer from being damaged. The precise needle tip allows the screw to be positioned on the substrate with pinpoint accuracy and allows for a quick bite in metal profiles and wooden substructures. An alternative drill tip makes pre-drilling redundant for metal profiles that are up to 2mm thick. The cross head H-force contact ensures a secure bit fit and good screw guidance.
All GIX screws are phosphated and thus protected against corrosion and rust stains. They also comply with DIN EN 14566 for 'Mechanical fasteners for gypsum plasterboard systems' and are CE certified. SPAX International GmbH & Co KG offers this quality not only as bulk packaging, but also as a magazine loaded version in professional distribution, compatible with all well known screwdrivers.