On the road to success when fastening
09 May 2023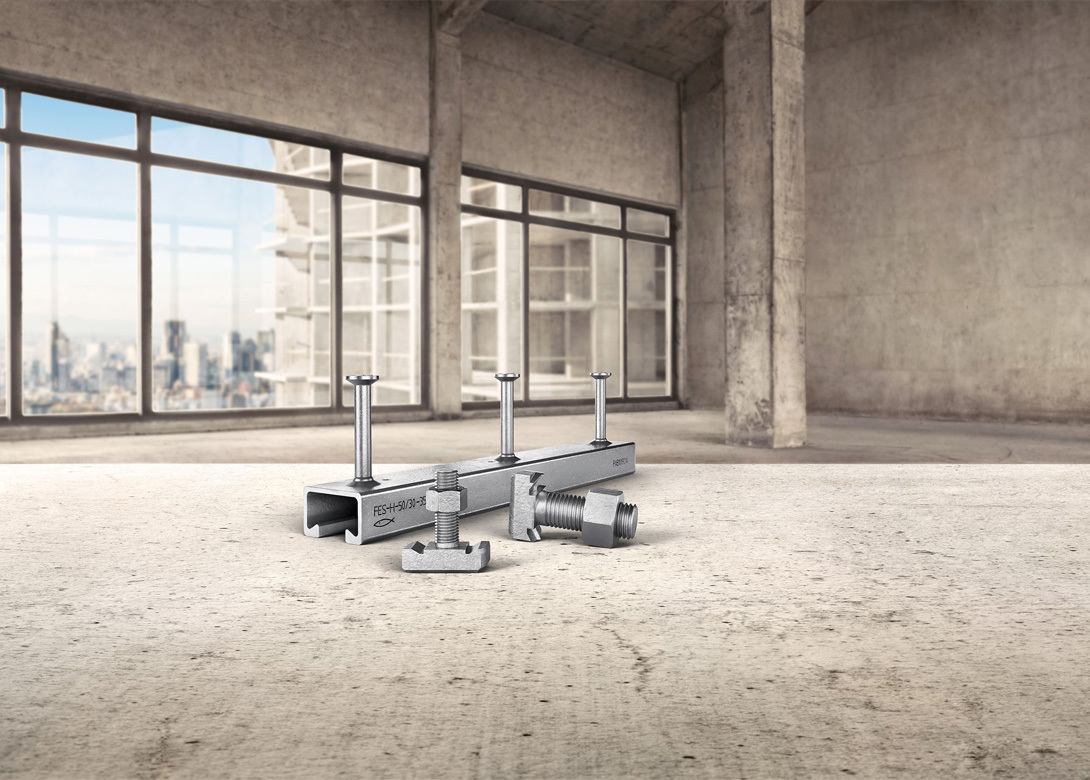 fischer is expanding its vast range of fastening solutions with a new generation of its InnoLock FES insertion rails, designed to take even the heaviest loads in fastening applications.
Façades, HVAC installations, elevators, machines, noise protection walls and numerous other applications can be implemented with the fischer system solution. The anchor channel system, in the cold-formed (FES-C) and hot-rolled (FES-H) versions, together with suitable T-head bolts (standard, notched and toothed), covers the different construction situations and requirements for fastenings in cracked and non-cracked concrete. The anchor channel system is also adaptable and flexible, saving time and money while avoiding damage to the existing concrete structure.
As an addition to the range, fischer is now offering the completely hot-dip galvanised InnoLock FES insertion rail. It is based on a newly developed production process with lower energy input compared to hot-rolled anchor channels. The wide toothing of the rail and hammer-head screw creates connections that withstand the highest loads. At the same time, the toothed connection and the low tightening torque facilitate and accelerate safe assembly. 
fischer states the lip geometry also enables high holding values ​​for tensile, transverse and longitudinal loads. Thanks to the functional concept, the T-head bolt remains positively connected to the anchor rail, even under the highest loads. The newly developed sealing solution protects the splines of the rail from penetrating concrete slurry during the concreting process. This means that the time-consuming, additional masking of the rail on the construction site is no longer necessary. The seal was designed in such a way that it can be easily removed in a few simple steps before installing the hammer head bolts.
The entire product portfolio of the fischer rail system has been evaluated according to EN 1992-4 and EOTA TR047. In addition to the regular range, fischer offers tailor-made solutions and curved anchor rails that are used in special constructions such as curved walls or shells. These also include rails with welded anchors and other solutions.