New version of heavy-duty fixing
02 June 2023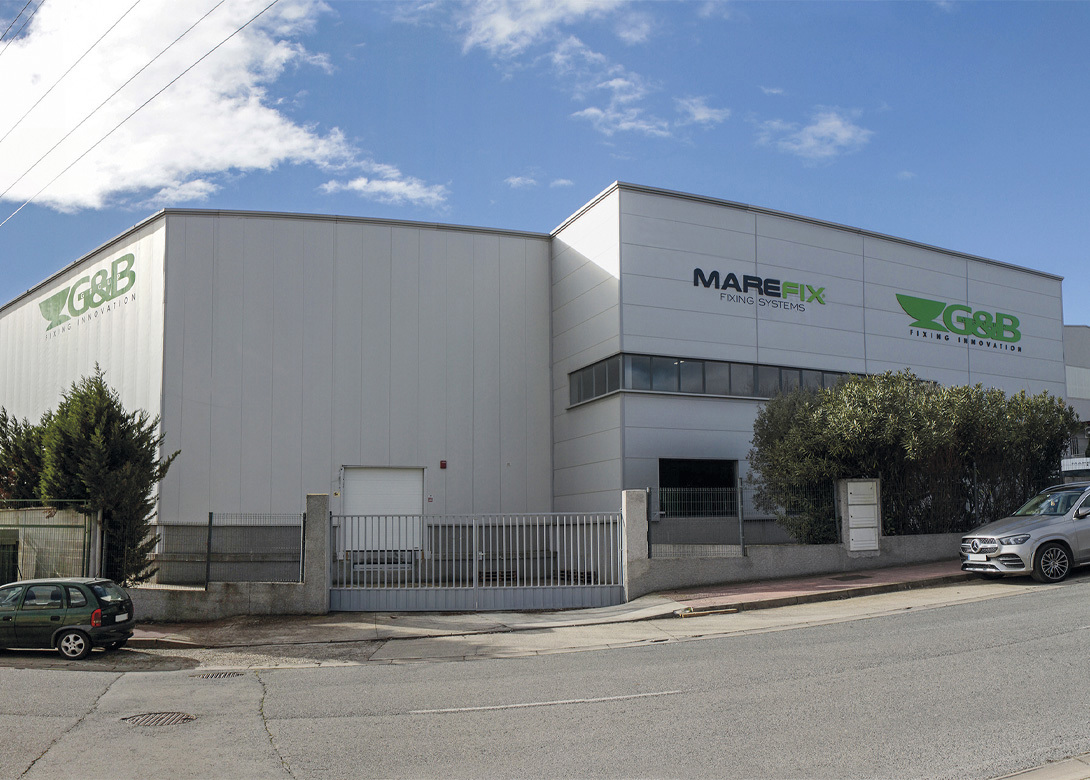 G&B Fissaggi offers products of the highest quality and certified performance, with the Italian manufacturer's wide range including nylon, steel and chemical anchors – for the hardware, construction, industry, electrical, plumbing and heating sectors – as well as some very important heavy-duty fixings. 
A new version of a heavy-duty fixing from G&B Fissaggi is the GETO PLUS SMK ETA OPT 1, which is a
self-threading anchor (anchor bolt) for structural fixings that has obtained seismic approval categories C1 and C2, as well as being R120 fire rated. The updated anchor features a new thread for quick installation and higher performance in a range of materials, including stone, cracked and non-cracked concrete, as well as solid brick. The anchor is available in diameters from 7.5mm to 16.5mm and lengths up to 160mm.
Another heavy-duty fixing from G&B Fissaggi is the SITA STEEL GBK ETA OPT 7, which includes a throughbolt, for structural applications, that has an extra long thread that helps guarantee high pull-out values. Available in longer lengths in diameters M8 to M20, it is also available in a stainless steel version (A4) from diameters M8 to M16. 
G&B Fissaggi acquires MAREFIX® 
G&B Fissaggi Srl also recently acquired Spanish manufacturer, and distributor of screws and fixing systems, MAREFIX S.L, whose portfolio is now part of the G&B Fissaggi catalogue. 
This acquisition will allow the G&B Group to offer customers an even more complete service and an even wider catalogue, combining over 40 years of expertise and experience of G&B Fissaggi with the techniques and know-how of another major manufacturing company in the fastener sector, and a specialist in screws. 
The acquisition is also part of G&B Group's growth to consolidate and develop new market opportunities, whilst maintaining the values, reliability and flexibility that distinguish its history.
MAREFIX® branded products by G&B Group are now part of a complete line of high-quality, versatile fasteners and accessories for applications on steel, aluminium, wood and plasterboard for the hardware and construction sectors. Full details and product specifications are available in G&B's new 2023 catalogue, in the Geto-Fix Screws section. 
Enrico Galeasso, CEO at G&B Fissaggi, explains: "Our goal is to continue to guarantee our customers high-level products and services with the highest quality and maximum versatility.  Our competitive strength will be further consolidated by the seriousness and experience of MAREFIX®, which is seen as a reference point for the screws industry in the Spanish market. We are confident, that thanks to this new acquisition, we will also be able to satisfy every fastener and screw need, with an increasingly global approach."