New line of structural screws
10 August 2022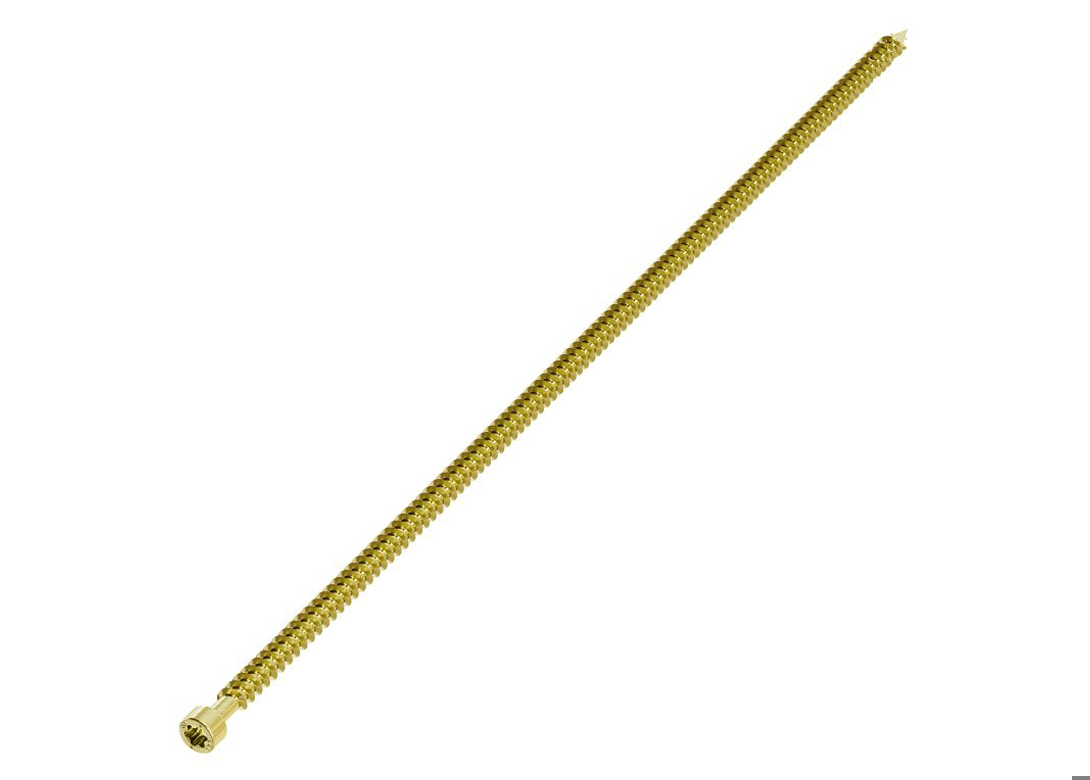 As the popularity of cross laminated timber (CLT) and other mass timber products continues to grow, Simpson Strong-Tie has launched an expanded line of Strong-Drive screws designed to provide structural fastening solutions for the construction and repair of mass timber assemblies and structures.
The new family of yellow zinc coated, 10mm Strong-Drive mass timber screws include a selection of countersinking fasteners in fully threaded, partially threaded, cylinder head, and flat head options to provide versatility on the jobsite and meet the fastening demands of mass timber projects.
"Backed by a robust inventory and distribution system, this collection of versatile, high performance products will allow for design flexibility while enabling mass timber projects to be built stronger, faster, and more easily than ever," says Clark Allen, market segment manager for fasteners at Simpson Strong-Tie.
The fully threaded Strong-Drive SDCFC Timber-CFC cylinder head screw is ideal for applications like beam and splitting reinforcement, as well as repair of checked or cracked timber. This screw offers structural strength and high pullout resistance with a 10mm diameter and lengths from 500mm – 1,000mm. It features a fast starting point for easy installation and a countersinking head for an unobstructed finish.
The fully threaded Strong-Drive SDCF Timber-CF flat head timber screw is ideal for projects where high pullout resistance with low torque driving, shear and countersunk head is desired. Applications include beam reinforcement, wall to wall, floor to floor, support beam, butt joint, and bearing and splitting reinforcement applications. The 10mm diameter SDCF also features a fast starting point for easy installations without the need for predrilling and is available in 100mm – 600mm lengths.
The partially threaded Strong-Drive SDCP Timber-CP screw is a structural fastener engineered to pull structural members together with good holding power and high pullout resistance. ​The 10mm diameter version is available in 100mm – 360mm lengths and features a flat head, mid-shaft knurl, and Type-17 point for fast starts and low torque driving without predrilling.