New JCP technical website launched
31 May 2023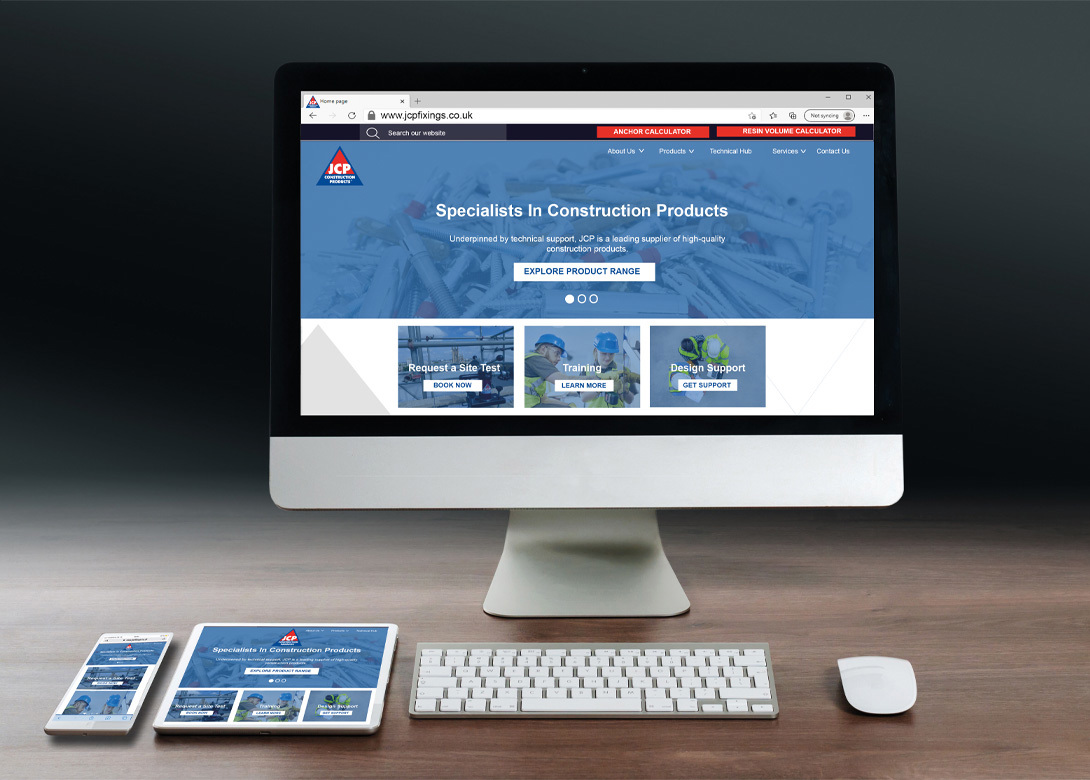 JCP Construction Products has recently completed a large-scale development of its technical website to improve its online presence and provide customers with easy access to all of the technical information and support required for the JCP product range. 
Simple to use and easy to navigate, the website features the full JCP portfolio, with clear navigation that follows the JCP catalogue – with an improved and consistent structure of product information and links to the Owlett-Jaton website for distributor purchases. It also offers direct links to download the JCP Anchor Calculation Program and Resin Calculator. The website enables visitors to search the online product catalogue by name or product code, download catalogues, access installation instructions, view installation videos, and request site tests, technical support and book training. 
Designed to act as a reference point, the JCP website also provides end users with further detailed technical information for inclusion within specifications and installation instructions, when on-site. End users can also request stockist information.
Nick Beardon, general manager at JCP, explains: "Our goal with this new website was twofold. Firstly, we wanted to provide our customers, the distributors, with a site that is easy to navigate and provides the technical information required to help them support their customers. Secondly, for end users, the installers on-site, the new website will significantly improve the ability to quickly access the technical information required and request help at the click of a button. Installers can also easily download data sheets and view installation information on-site."
Featured on relevant product pages, many items are supported by detailed animation videos showing how fixings should be installed. Case studies that show products being tested to show competency are also available.