New first of its kind anchor system
07 February 2023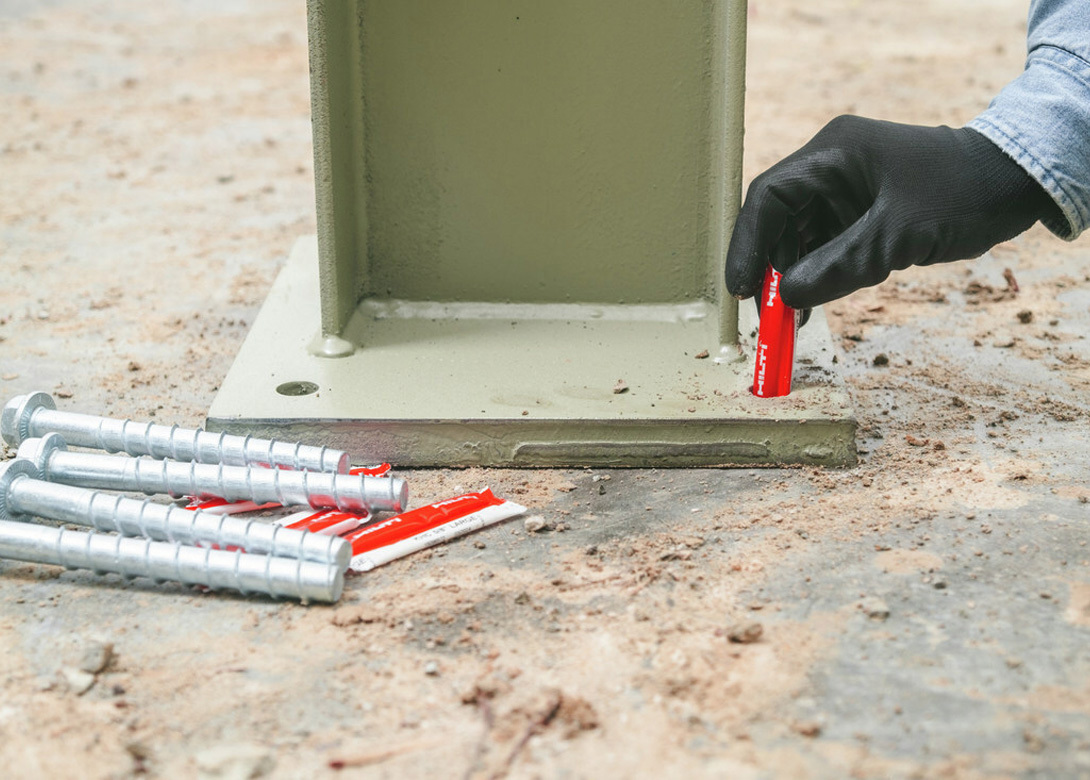 Hilti Group has introduced the Kwik-X Dual Action Anchor system which combines the high performance of adhesive anchors with the installation speed and simplicity of screw anchors. The company states its new solution is the first of its kind on the market.
Comprised of the Kwik-X pre-portioned adhesive capsule and the Kwik HUS-EZ screw anchor, the system provides the necessary performance for safety-critical applications. The new product reduces the number of steps in the installation process, such as hole cleaning, curing time, and dispensing – thus eliminating adhesive waste and the need for accessories such as brushes, air compressors, and dispensers.
Hilti insists the Kwik-X can reduce installation time by up to 70% and save up to 20% in total cost of installation when compared to traditional adhesive anchoring systems. Additional features include the capability to remove and reinstall the anchor in the same borehole. The Kwik-X anchor also demonstrates high performance in strenuous jobsite conditions.  
"Contractors can save time and money by reducing the complexity of installation with the Kwik-X. Offering an installation speed four times faster than traditional adhesive anchors and combined with Hilti's industry-leading expertise, labour costs are reduced." Rafael Santos, senior director fastening and protection business, Hilti North America.