New dimension for collated nails made of wood
30 January 2019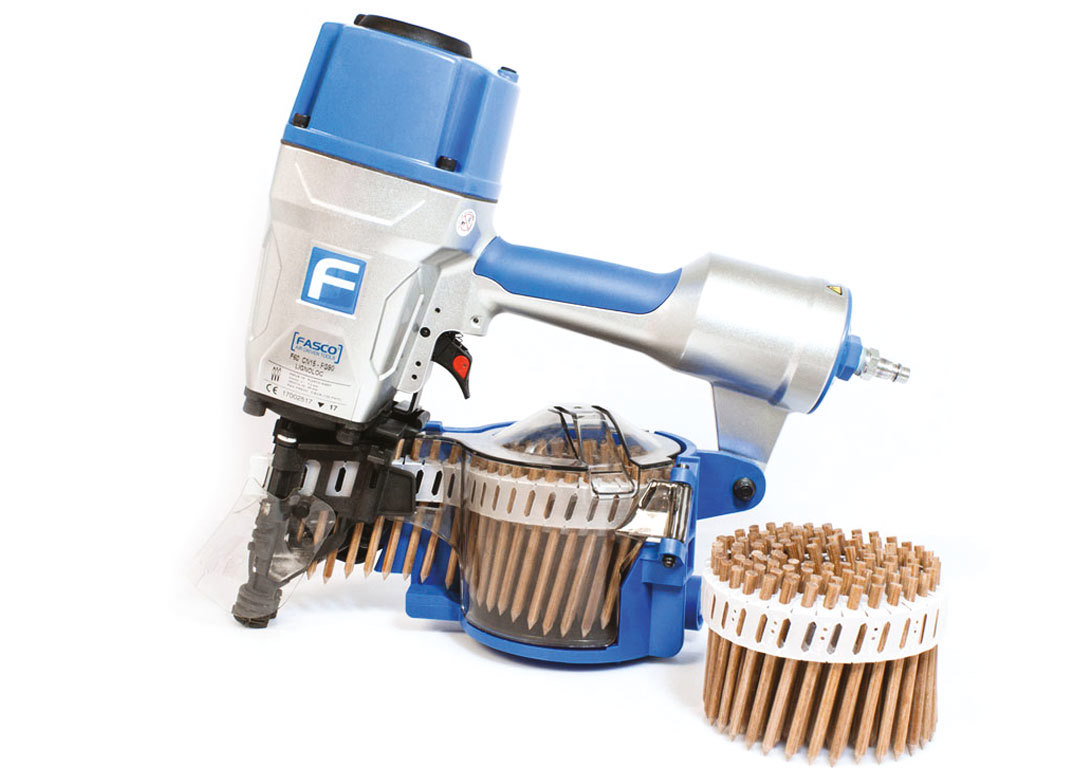 The BECK Fastener Group has further developed its award winning LignoLoc® wood nail system, with the new F60 system – offering larger dimensions, better pull-out and shear values, as well as ecological timber construction.
Ayear after the launch of LignoLoc®, the first collated wooden nail, BECK is presenting further developments for the innovative product. The system consists of the F60 LignoLoc® pneumatic nailer and beech wood nails with a length of 45mm to 90mm in diameters of 4.7mm and 5.3mm. This increase in dimensions offers additional benefits for the ecological construction of wooden housing, as it provides new metal-free fastening options, such as for prefabrication of the laminated timber ceilings or in the production of solid wood wall systems.
Pure connections at the push of a button
The LignoLoc® F60 pneumatic nailer provides the necessary power to shoot the wooden nails directly into wood or wooden materials without pre-drilling. Pure wood connections are particularly appreciated in ecological wooden house construction. They avoid thermal bridges and leave no traces of corrosion. With a resistance to fungal infestation, LignoLoc nails can also be best used outdoors.
Maximum holding power thanks to lignin welding
When LignoLoc nails are driven in they fuse perfectly with the surrounding wood, forming an inseparable bond. This effect – referred to as lignin welding – has been tested and confirmed by scientists at the University of Hamburg.

Exemplary ecology
From production to recycling, LignoLoc wood nails have outstanding eco-friendly properties. European beech is a renewable raw material with short transport routes. According to a study by the Nova Institute, the production of a LignoLoc wood nail causes only a quarter of the greenhouse gases compared to a technically comparable steel nail.

On its way to the construction approval
With the granting of the construction approval for the LignoLoc wood nails, the application possibilities in timber construction will expand even more in the future. At the moment, the required long-term studies are being carried out. The evaluation of according results will be expected by September 2019.