New desktop CNC milling machine
17 July 2020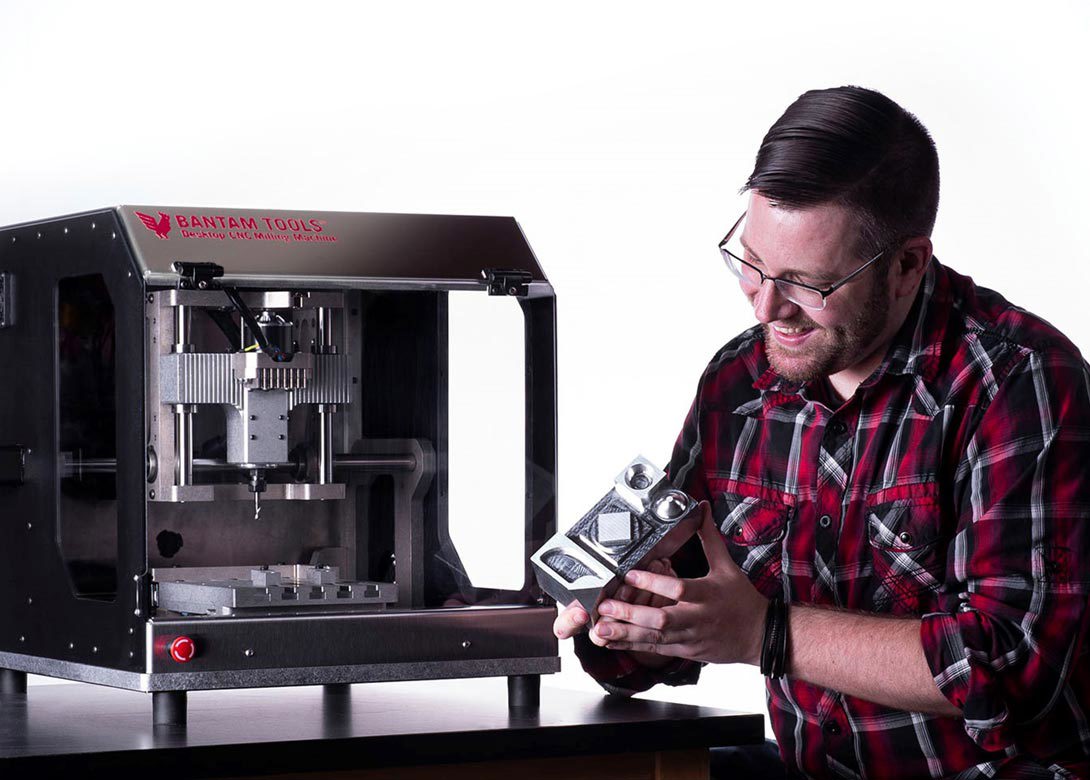 Bantam Tools® has announced its newest machine, the Bantam Tools desktop CNC milling machine, designed to make the manufacture of aluminium parts faster and easier.
Bantam Tools® explains that the desktop CNC milling machine is fast, easy to set-up and comes with software that allows for predictable outcomes, including automatic material location, and bringing aluminium prototyping to a more accessible and affordable level. The software also supports a simple 'drag and drop' integration with SVG files for 2.5D designs.
"The Bantam Tools desktop CNC milling machine will be the gateway to CNC milling," says Bre Pettis, CEO of Bantam Tools. "We have built the machine from the ground up, creating an easy to use machine that pairs with our intuitive software and can get product designers, educators, and engineers making, prototyping, and building right out of the box."
In addition to its high-speed and ease of use, the Bantam Tools CNC machine has Fusion 360 integration and toolpath templates that allow CAD designers with limited CAM experience to machine parts using an Auto-CAM solution. This feature helps anyone who has experience with Fusion 360 start milling. Made in the USA, the Bantam Tools desktop CNC milling machine offers swappable build plates, is easy to maintain and service, and comes with a one-year warranty and customer support.
Pettis continues: "One of the main reasons we decided to make the desktop CNC milling machine is to close the gap between hobby-grade and professional-grade CNC machines. With the new machine, we're offering product designers, engineers, and educators who prototype the ability to reliably machine aluminium and other materials at an entry level price point."