New cordless DEWALT drill
21 September 2022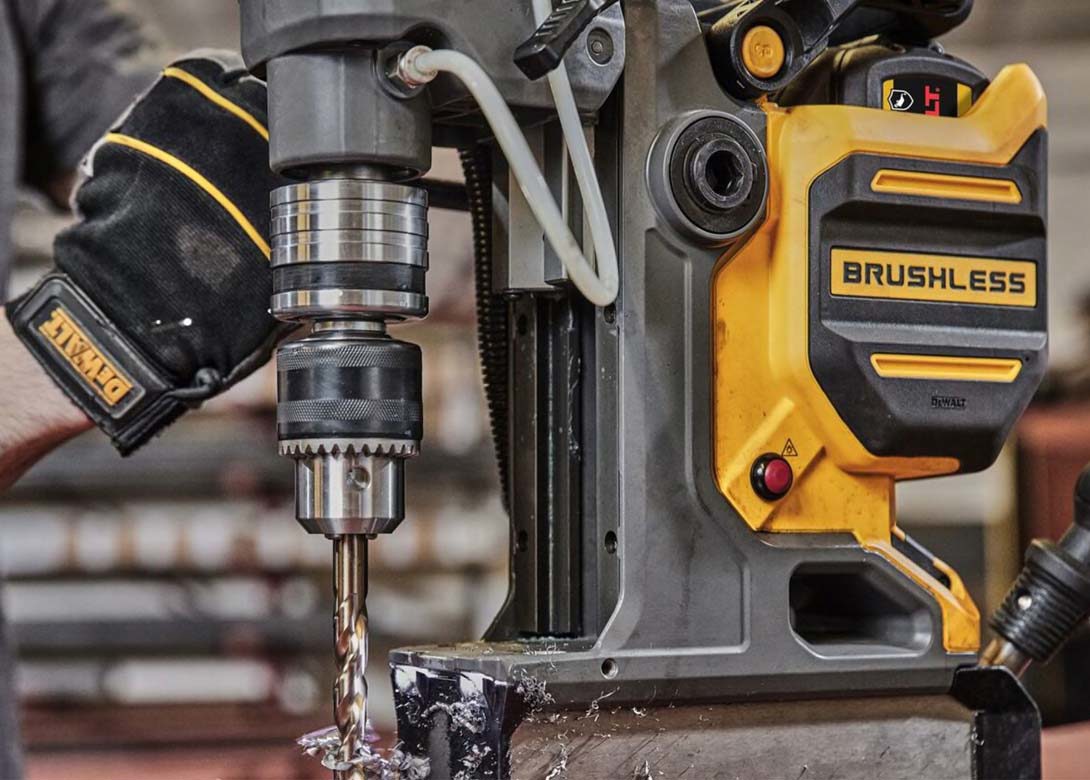 DEWALT has introduced a new tool, the 20V MAX Brushless Cordless 2 inch Magnetic Drill Press which uses FLEXVOLT ADVANTAGE™ technology, designed for metal drilling applications.
DEWALT insists the new drill is 32% more powerful, as FLEXVOLT® technology in the battery ensures longer and reliable battery life in comparison to standard 20V MAX batteries. The company also claims the tool has cutting speeds up to 50% faster in comparison to other drill tools. Capable of delivering 40 holes per charge, the cordless tool enables versatility on the jobsite without the tripping hazards of a cord.
The new drill also features the DEWALT E-Clutch® System which detects the motion of the tool and shuts it down in the event of a bind-up.