New applications for concrete screws
29 July 2022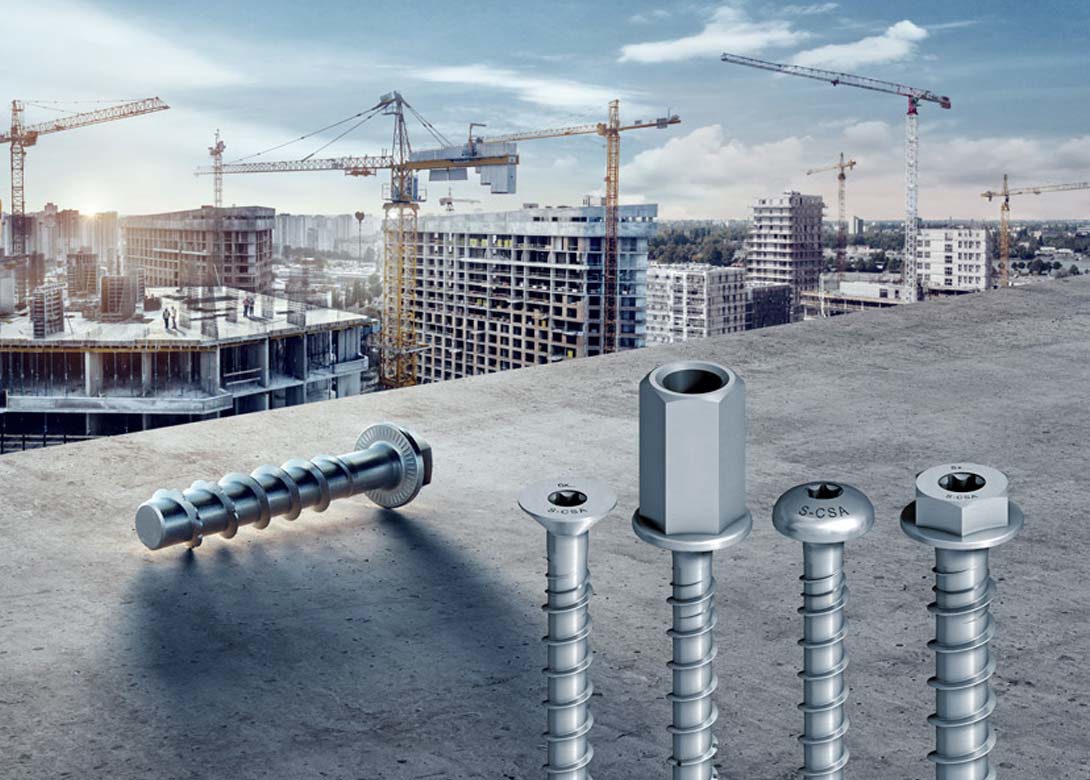 With recent ETA revision and approval, the established JC2 concrete screw family from EJOT has expanded its possible applications, including new installation depths and screw reusage.
An additional, reduced embedment depth of 35mm is now possible for multiple fastening of non-load bearing systems in concrete. In appliance with (ETA - 18/0221), the JC2 concrete screws with a diameter of 6mm and hexagon head (KB), truss head (FR) or countersunk head (ST) can be used.
As well as the two installation depths of 35mm or 40mm for multiple fastening, a third installation depth of 55mm can now be used for single fastening. This gives contractors greater flexibility for application while, at the same time, reducing the risk of colliding with the installed reinforcement during fastening.  
The new approval Z-21.8-2141 regulates the option of reusing the JC2 Plus concrete screw, 14mm diameter with hexagon head. The ETA approved JC2 Plus concrete screw for high loads is approved by the German Institute for Building Technology (DIBt) for reusage in combination with the EJOT checking gauge. The checking gauge is a tool for measuring the reusability of the JC2 Plus concrete screw for temporary bracing applications like concrete moulds. The check must be made before each reuse and the product must no longer be used if the concrete screw can go through the test sleeve.