New additions to fischer screw range
05 August 2022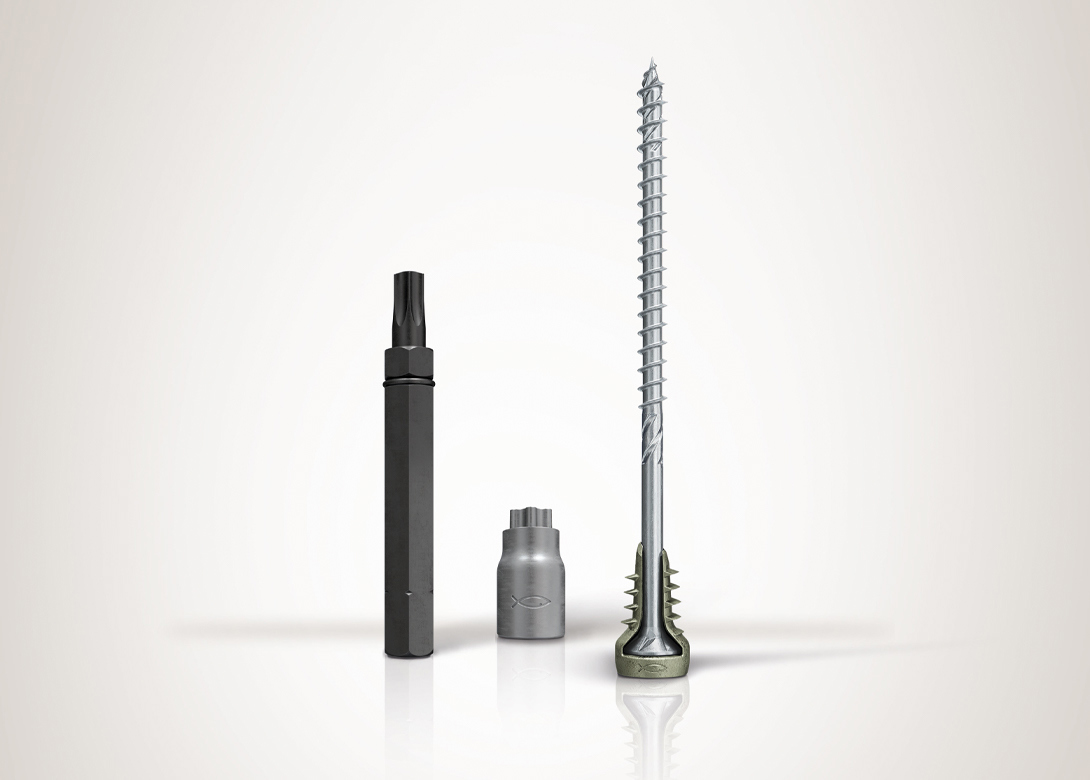 fischer has recently extended its range of screw products with the addition of its FAFS Power-Full and Power-Fast screws, designed as a quick solution for timber, interior and drywall construction.
The Power-Fast group includes high performance wood and chipboard screws with a partial thread, which allows it to be screwed in close to the edge without splitting. The screws are approved for soft and solid wood and stainless steel versions are available for outdoor applications.
Power-Fast II can be used for all types of wood on wood and wood on metal connections, as well as in fischer plastic plugs with verified loads. It possesses good load-bearing capacity and makes installation faster due to its fast bite and short screw-in time. Short edge distances and axial spacing are also possible without causing the workpiece to split. The screws geometry with a developed screw tip prevents tears to surfaces.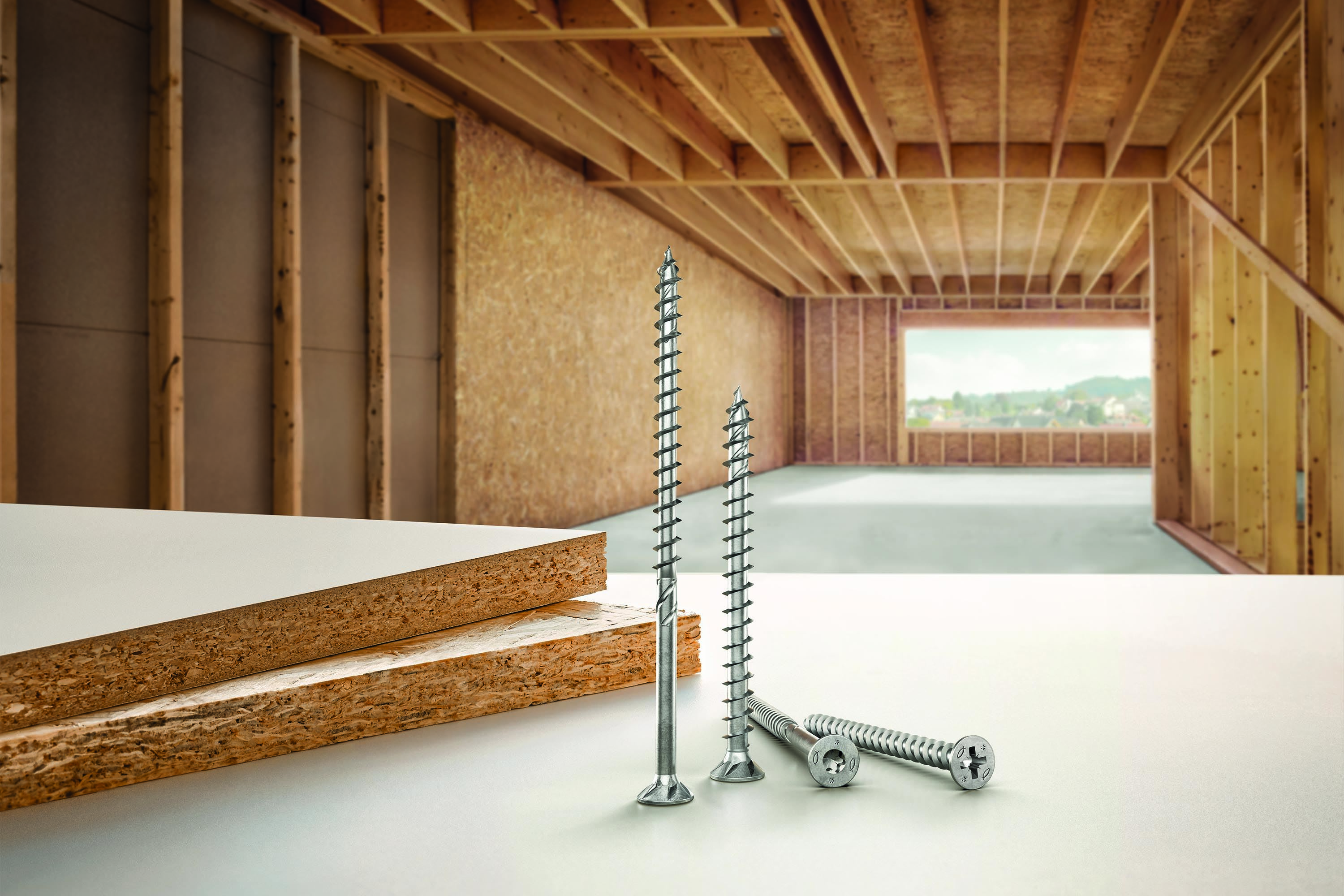 The Power-Full screw family specialises in challenging connections and reinforcing load-bearing wood structures. Due to its full thread, the wood screws transfer acting forces, such as on main and secondary beam connections, false beam edges, shear tension bracings or shear connections.
The respective versions of fischer's full and partial threaded screws (Power-Full and Power-Fast) are suitable for load-bearing wood structures, reinforcements and renovations, for wooden frame construction, outdoor areas, fastening rooftop insulation systems and more. The product range provides an ideal screw type for every application in terms of diameter, length, head type, drive, thread, coating, material strength and other criteria. All screws within the fischer range fulfil ETA assessment. fischer insists any wood and steel plate wood connection can be carried out with its Power-Fast and Power-Full screws.
New FAFS adjusting screw
Countless fastening jobs require stand-off installation, such as substructures made of wood used to clad walls and ceilings. The new FAFS adjusting screw with ETA standard is ideal for such applications. The PowerFast II version enables adjustable stand-off installation. 
The FAFS features a clip on the head of the screw, as well as other technical features for this purpose. Its special design makes positioning and aligning fixtures, such as substructure battens faster, easier and more precise. Any unevenness in the anchor substrate can easily be levelled out and straightened. The shape of the PowerFast II clip prevents it from rotating during adjustment so that the screw head retains its flush position in the attachment part without protruding. The FAFS can be disassembled at any time, if required. A thread is located on the outer part of the clip, enabling it to be unscrewed.
The FAFS is suitable for push through installation and is user-friendly. Simply place the setting tool onto the bit and screw in the adjusting screw until it sits flush with the surface of the fixture. The component distance can be adjusted with the bit without an additional setting tool and by altering the rotational direction. The clip remains in its position in the fixture while doing so. 
Pre-drilling with a diameter of 6mm is recommended for wood slats with a strength of less than 30mm when installed close to the edge. The guidelines of ETA-19/0175 should be observed for approved applications. The product can be used in masonry with the fischer DuoPower 6x50 or UX 6x50 plugs, which also requires pre-drilling with a diameter of 6mm. The current range includes four FAFS variants in measurements of 5mm x 80mm, 5m x 90mm, 5mm x 100mm and 5mm x 120mm, each with a TX25 drive. The corresponding setting tool with a suitable bit is also available.