Mortar with a century of service life
15 September 2022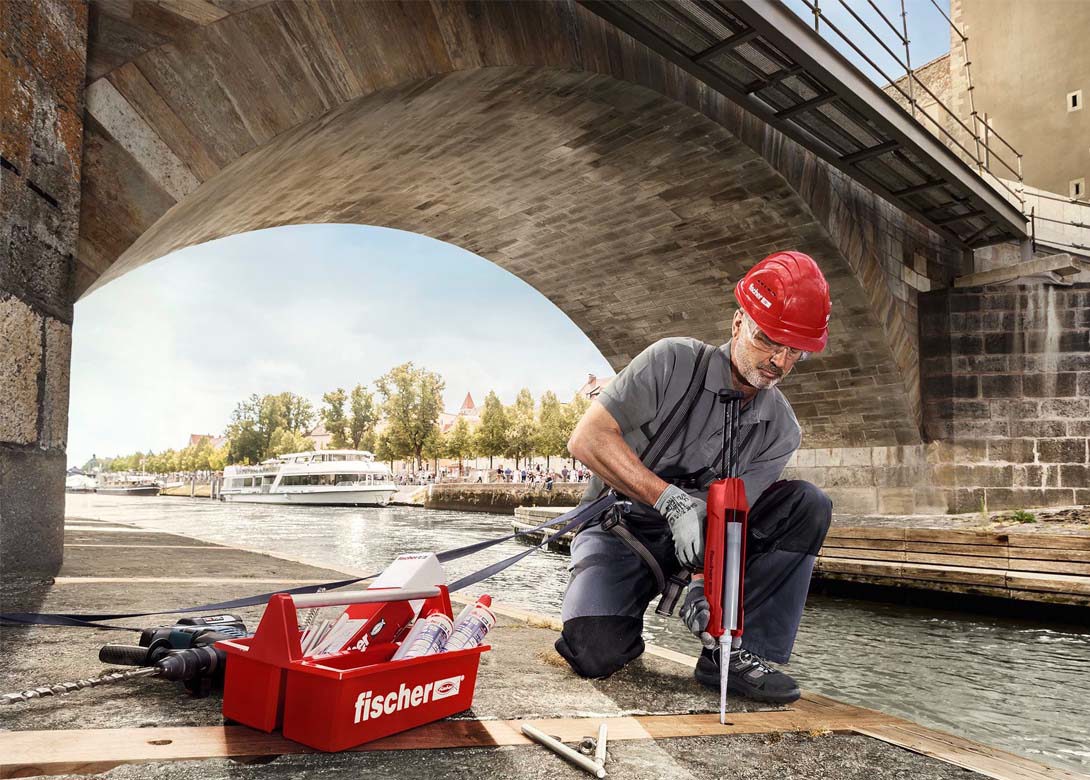 fischer has released its latest generation of injection mortar's, the FIS V Plus. The new product increases bond strength in concrete and has a service life of 100 years.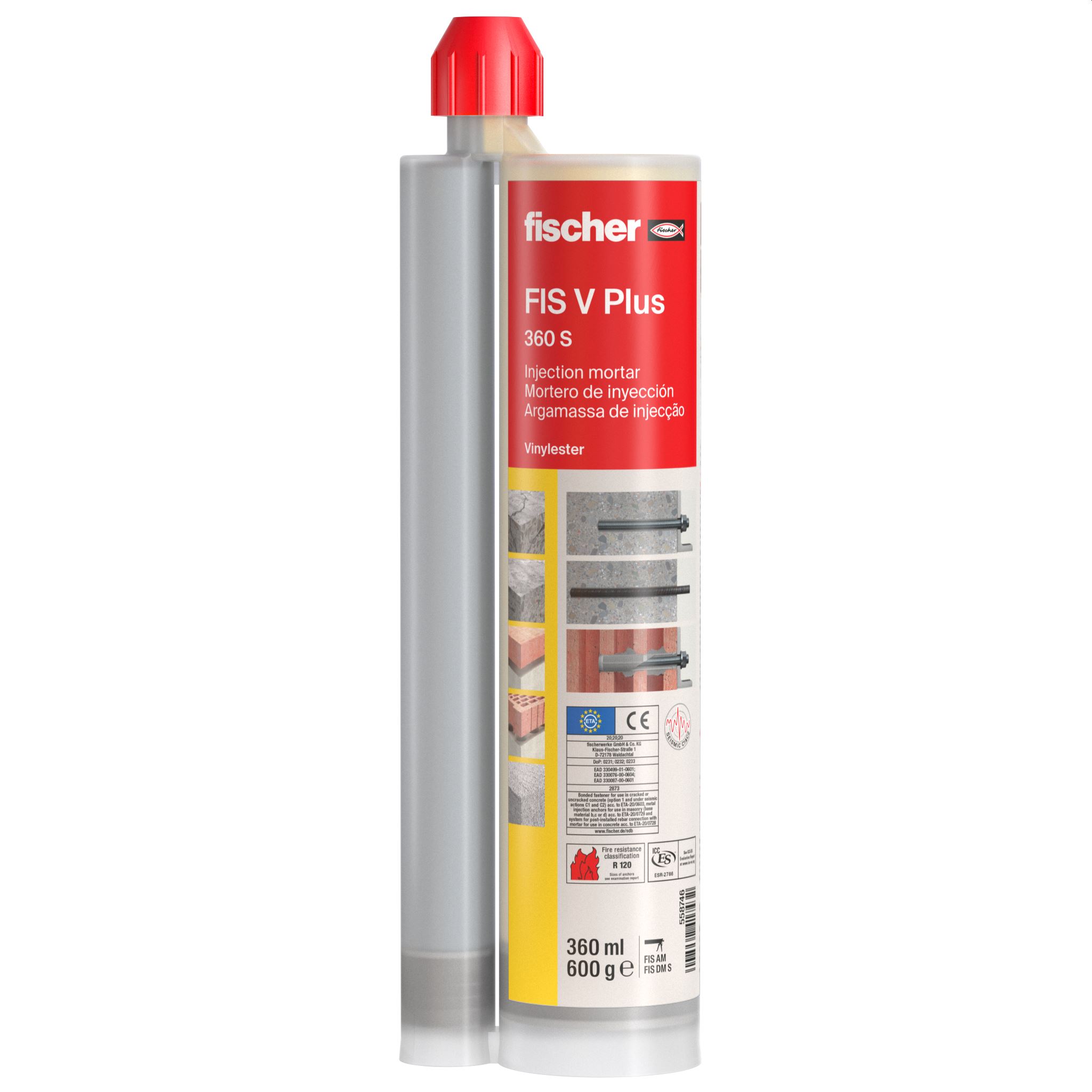 FIS V Plus allows for fixing tasks in multiple materials, including solid brick, perforated brick or concrete, steel structures, consoles, facades, rescue ladders and cable runs. Additionally, wooden structures can be securely anchored using the mortar. FIS V Plus is also suitable for post-installed rebar connections, water filled drill holes and seismic applications in performance categories C1 and C2.
The new product has received ETA assessment which proves the mortar's endurance that increases the bond strength in concrete by up to 45%. The injection mortar is also a safe choice in the event of a fire, as it passes the R120 fire resistance class.
fischer dispensers allow quick and easy processing of the two-component injection mortar on a vinyl ester resin basis. Upon activating the dispenser, the two separately stored resin and hardener components are mixed and activated in the static mixer. The fischer Group of Companies also ensures opened cartridges can be reused.