More pulling power with Enerpac cylinders
15 August 2023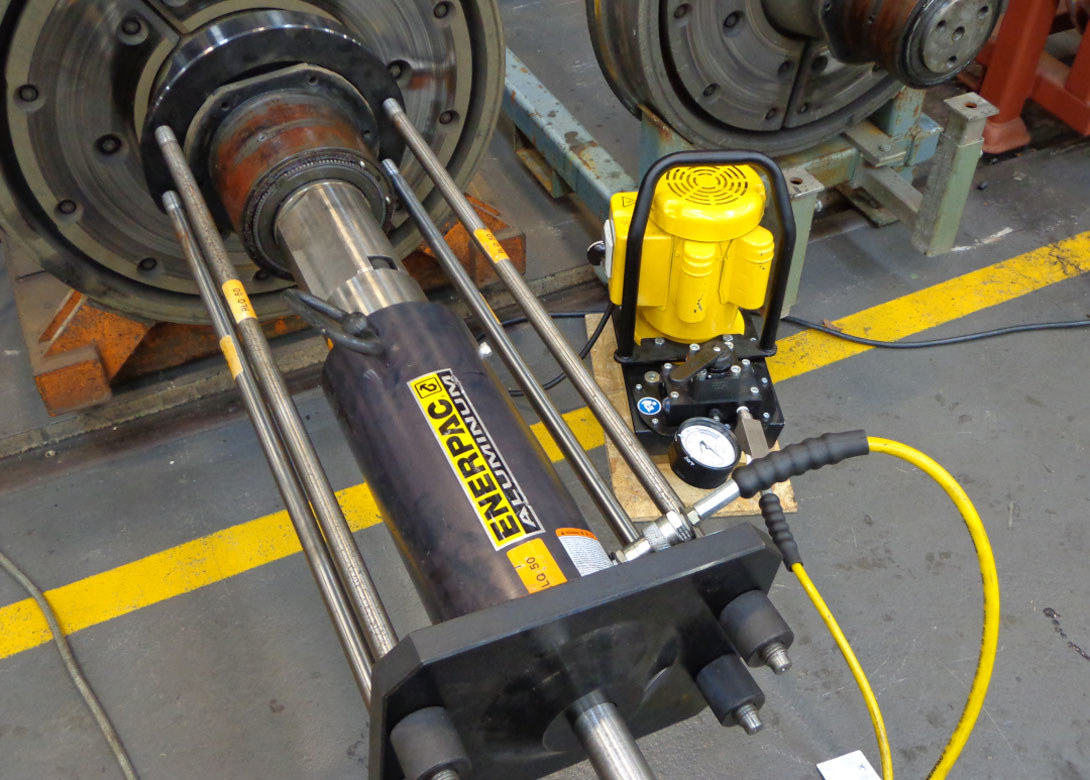 With increasing demand for lightweight, more portable tools, Enerpac has developed the RACH and RARH-Series aluminium hollow plunger cylinders. With up to 150 tonne capacity – these cylinders provide engineers with a lighter, more portable tool. Typical applications for the series include rod and cable pulling and tensioning, rock-bolt testing, as well as shaft removal, for example.
Enerpac RACH-Series Single Acting Aluminium Hollow Plunger Cylinders have a threaded collar inside the plunger, allowing attachments or threaded rods to be connected to the hydraulic cylinder. Enerpac states these tools provide a lighter alternative to other tensioning and pulling systems. The RACH-Series includes cylinder capacities ranging from 20 tonnes to 150 tonnes, and 50mm to 250mm stroke. All RACH-Series cylinders have also been rated for up to 10,000 psi.
RACH-Series cylinders are single-acting and use a high-strength return spring for rapid retraction. The portfolio is also equipped with bolt-on hardened steel saddles and a steel base plate for increased durability and are also compatible with a broad range of pumps to allow for portable tension and pulling work.
For an even quicker and more controlled retraction, the RARH double acting models are available. Featuring the same advantages of the RACH, they are more lightweight due to their lower collapsed height.
"The Enerpac RACH-Series offers outstanding durability; their design enables longer service life and increased push/pull capability," says Senthil Vijayakumar, cylinder product manager at Enerpac. "Hollow shafts offer great versatility in pulling and tensioning applications, which combined with the lighter weight of aluminium provides the perfect tool with a longer service life and reduced maintenance. All of which means that users can confidently take on the most demanding tensioning and pulling applications with the RACH and RARH-Series cylinders."