mk expands its connector range
20 September 2022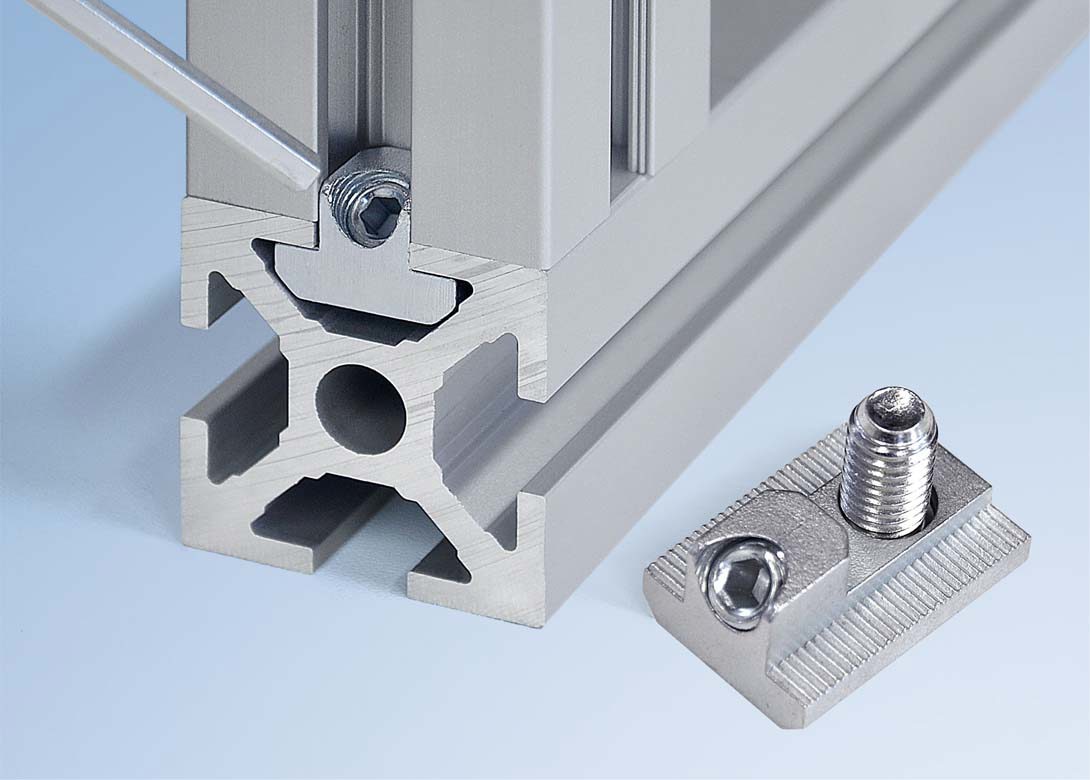 mk is expanding its range of connecting elements with a clamping connector, the new clamping connector S, designed for strong and conductive connections of aluminium profiles.
The new connector from mk Technology Group allows for quick, strong and easy aluminium profile constructions without interfering contours. Corrugation on the contact surface also ensures the conductivity of the connections. The clamping connector S was developed for the frontal connection of aluminium profiles of the mk profile series 40. 
The clamping connector is mounted in the central drilling channel of the aluminium profile using an M8 thread. The profile can then be positioned in the system groove of the second profile, fixed and loosened again by tightening the 45 degree grub screw.
"This technology simplifies assembly and saves a lot of time and therefore costs. With our new clamping connector, we can offer a cheap, attractive and also solid connection technology," explains Thomas Berg, development engineer at mk Technology Group.