Micro drills with maximum tool life
09 February 2023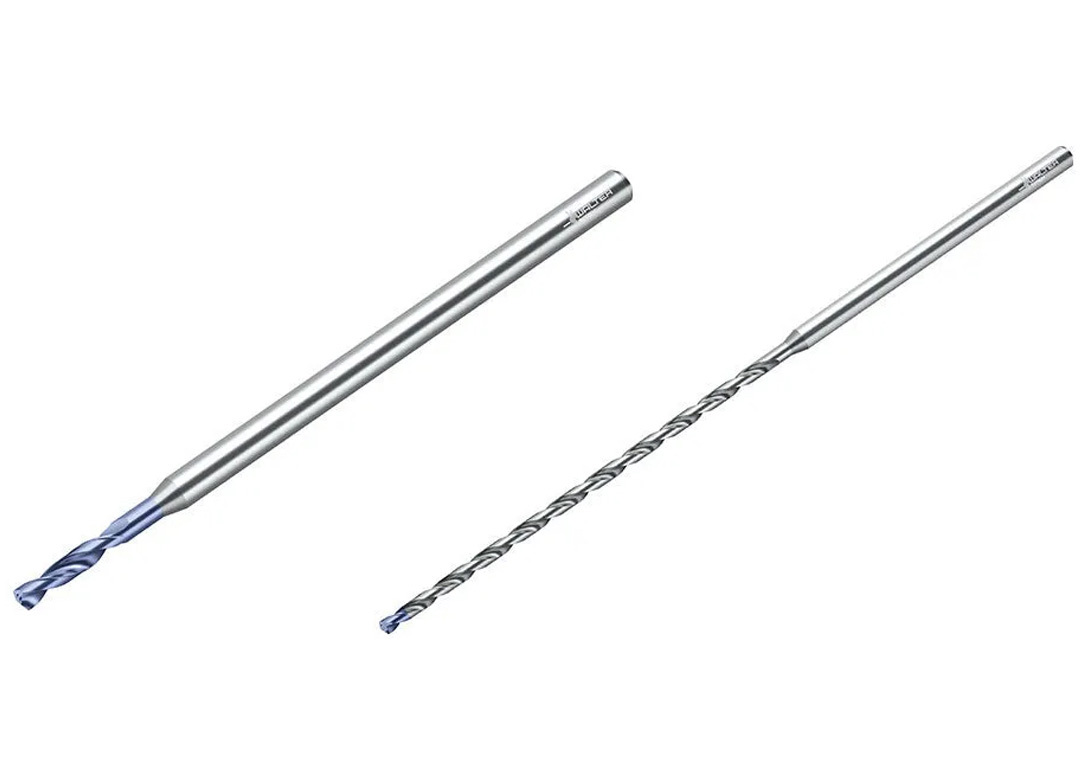 Walter has expanded its product range of solid carbide drills with the addition of DB131 and DB133 Supreme.
The market for micro drills keeps growing. This is largely driven by the increasing desire for ever smaller technology as well as intricate components, such as those used in medical technology or mechanical engineering.
When used in combination with the DB131 Supreme fully coated micro pilot drill, the DB133 Supreme deep-hole drill in particular delivers good surface quality, tool life and process reliability. Specialist flute geometries are designed to optimise chip breaking, ensuring that chips are kept short and therefore easy to remove.
Another integral factor in the solid carbide drill's performance, besides the geometry, is that the point angle and diameter tolerances of both drills are tailored to one another so that the pilot drill can deliver the best possible results for the deep-hole drill. New Walter-developed processes, such as those for rounding the main cutting edges, increase the tool precision.
Both the DB131 Supreme and the DB133 Supreme are suitable for reconditioning. The solid carbide drills are available in diameters starting at 2mm. Walter Tools can also offer intermediate sizes for delivery within no more than three weeks via its Walter Xpress service.