Maximum performance in a single plug
14 July 2022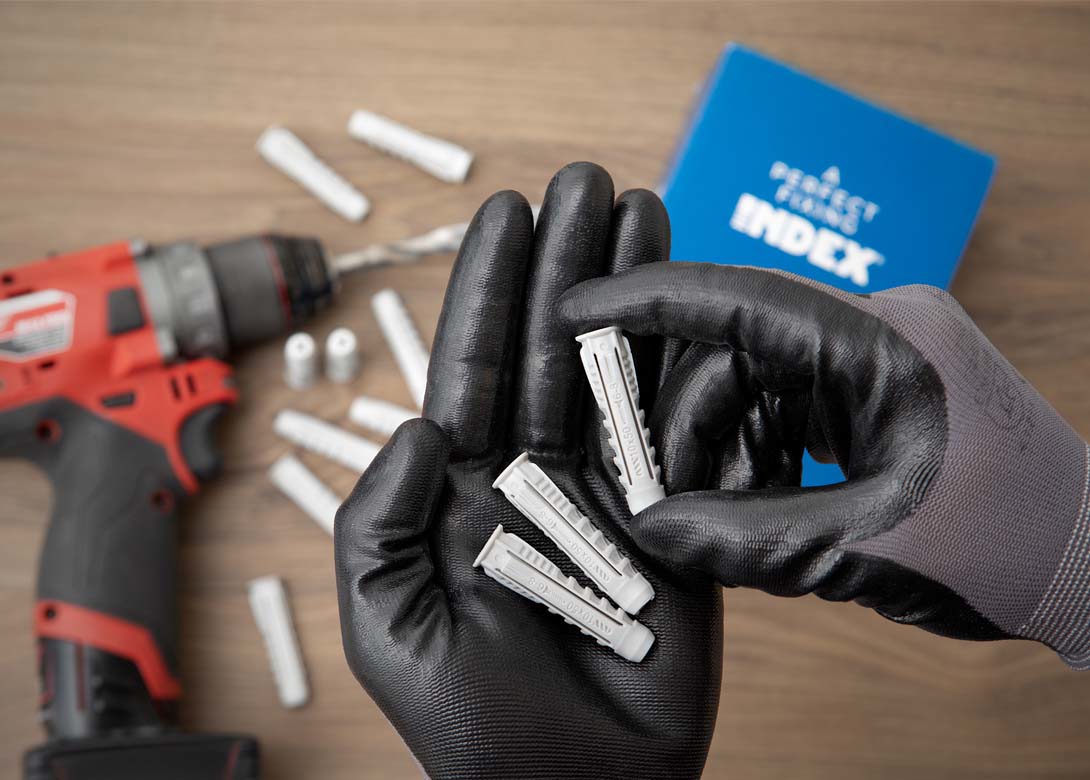 The TN4S nylon expansion plugs from INDEX – A Perfect Fixing offer maximum performance thanks to their 4-way expansion and are notable for their versatility in installation – being suitable for application in both solid and hollow materials.
INDEX – A Perfect Fixing recommends the TN4S nylon expansion plugs for the installation of handrails, supports, light elements, letterboxes, etc – with countersunk head lag screws. The plugs expand in four directions giving maximum performance and helps guarantee perfect adherence to the base material. In hollow materials, when the screw/lag screw is inserted, the plug expands by retracting and pressing on the base material and providing a firm grip.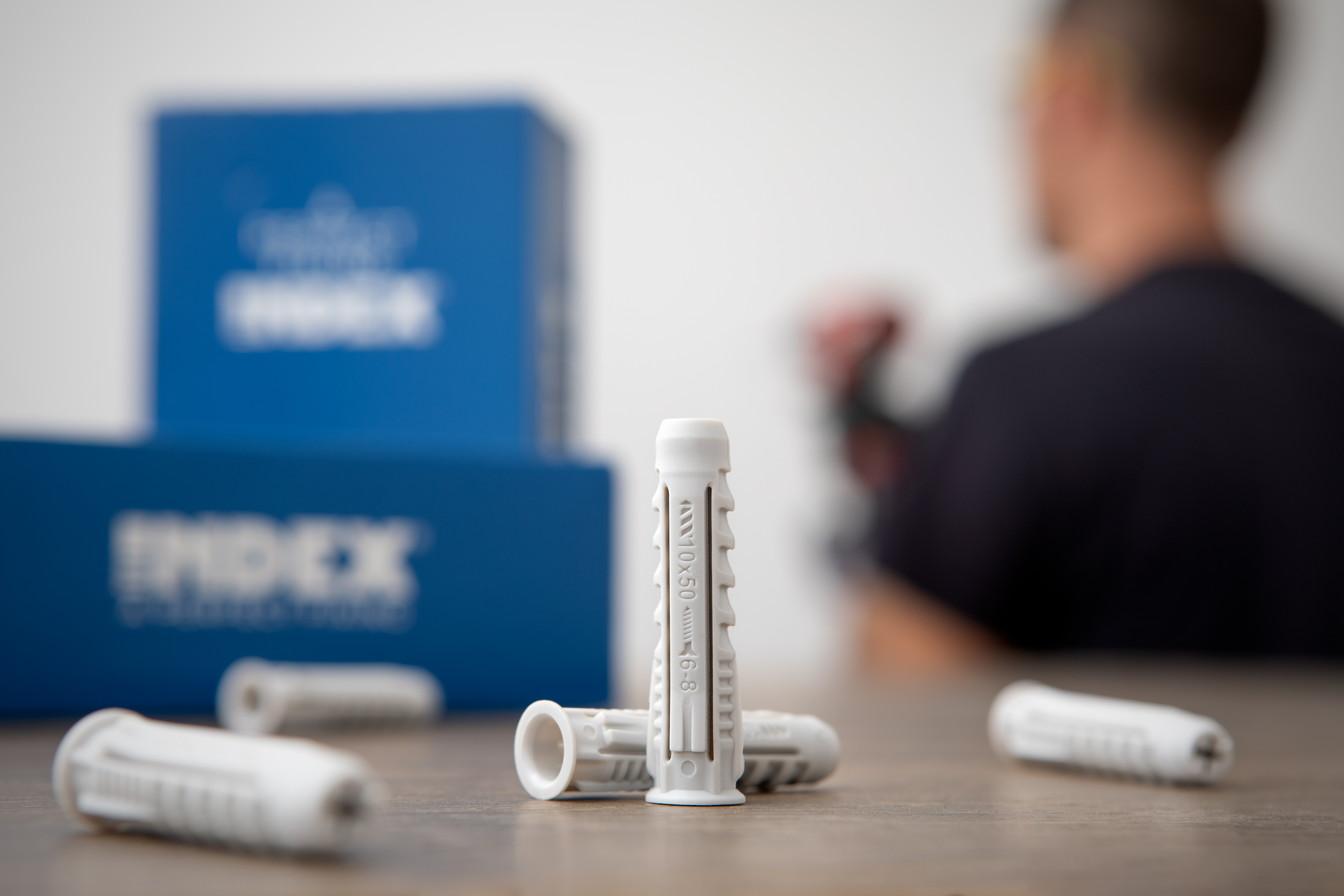 The plugs are also versatile and are recommended for use with a wide range of screws including chipboard screws, countersunk screws and coach screws, as well as other types of products such as hooks and eyes. They ca be used for both solid, concrete, stone, solid brick, adobe brick, cellular concrete, as well as hollow base materials such as hollow brick, hollow block, plasterboard and alveolar plates.
The TN4S nylon expansion plus are manufactured in polyamide 6.6, a hygroscopic plastic material that absorbs and loses water depending on the external conditions (humidity and temperature). It is therefore important to guarantee correct storage of the plugs and to read the storage instructions to keep them in optimal condition.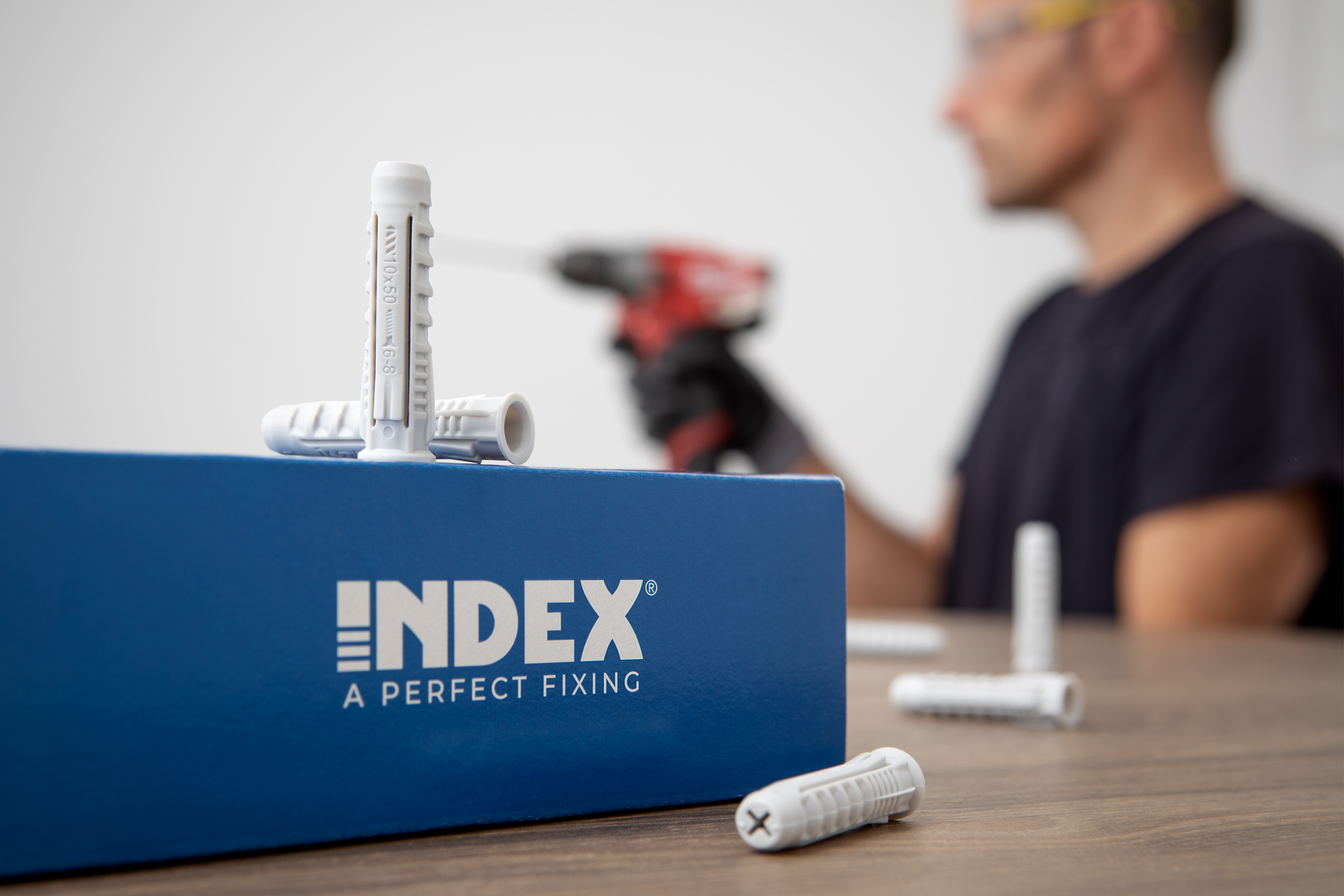 "With each user requiring solutions specific to their particular quantity and packaging needs, we have developed different options to meet the specific needs of each user," explains INDEX – A Perfect Fixing. "These include a professional box designed with highly resistant recycled cardboard to withstand the most demanding jobs; plastic containers with an appealing design for large installers; and a box with window which is visual and appealing and recommended for automatic sales shelves."