Manufacturing every fastening solution
25 September 2023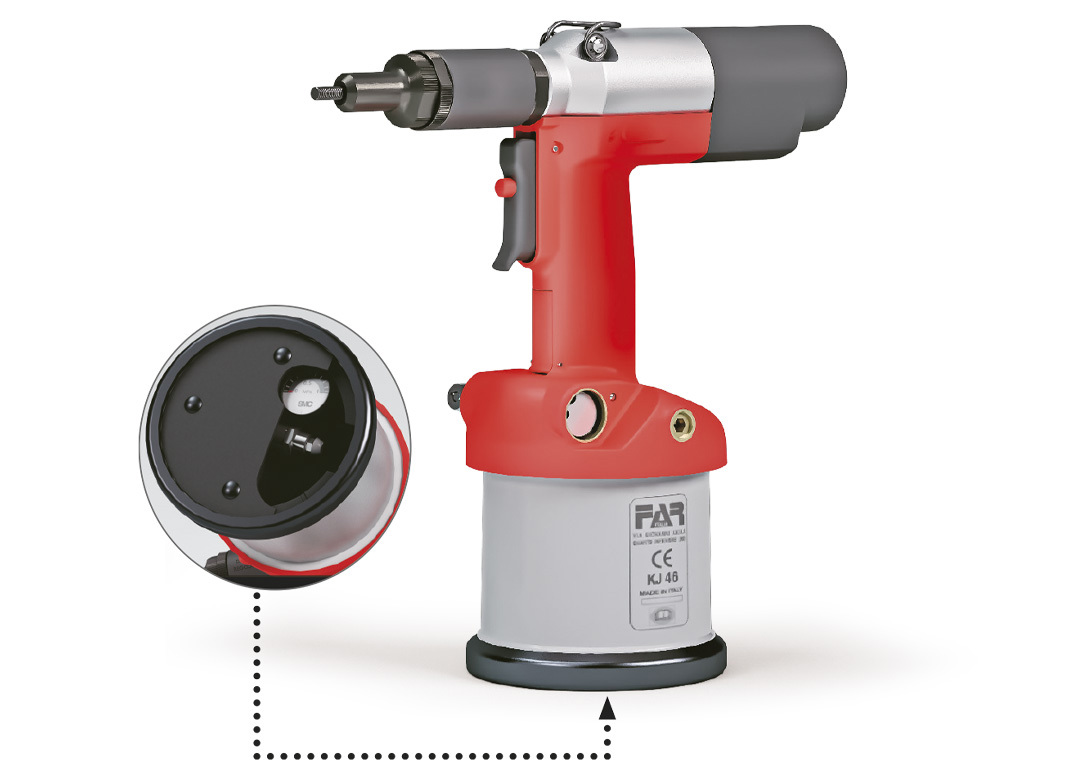 FAR (Fabbrica Artigianale Rivetti), is a proud Italian manufacturer with a vast range of tools and fastening solutions, all produced at its factory in Bologna. Bologna is among the capital towns of industrial automation worldwide and FAR plays a significant role in designing automated systems targeted to high-volume and high-productivity end users.
Among FAR's product range is a vast array of tools and semi-automations, including more than 40 tool models – either manual, hydropneumatics or battery-operated. One such offering is the company's latest hydropneumatics tool for blind rivnuts – the KJ 46 – available for use with M4 to M10 thread sizes. Designed for operators, the tool was specially designed as a light-weight, low-noise alternative and features a mechanical stroke adjustment system as well as a pneumatic valve regulation of the force power – easy to identify thanks to a pressure indicator on the bottom of the tool. Available for use with M4 to M10 thread sizes.
More information can be found on the company website – which is particularly rich in information, technical details, comparison on tool technical performances, tool manuals and repair videos – designed to help manufacturers, distributors and the end user.
www.far.bo.it/en