Innovative airtight technology
25 March 2022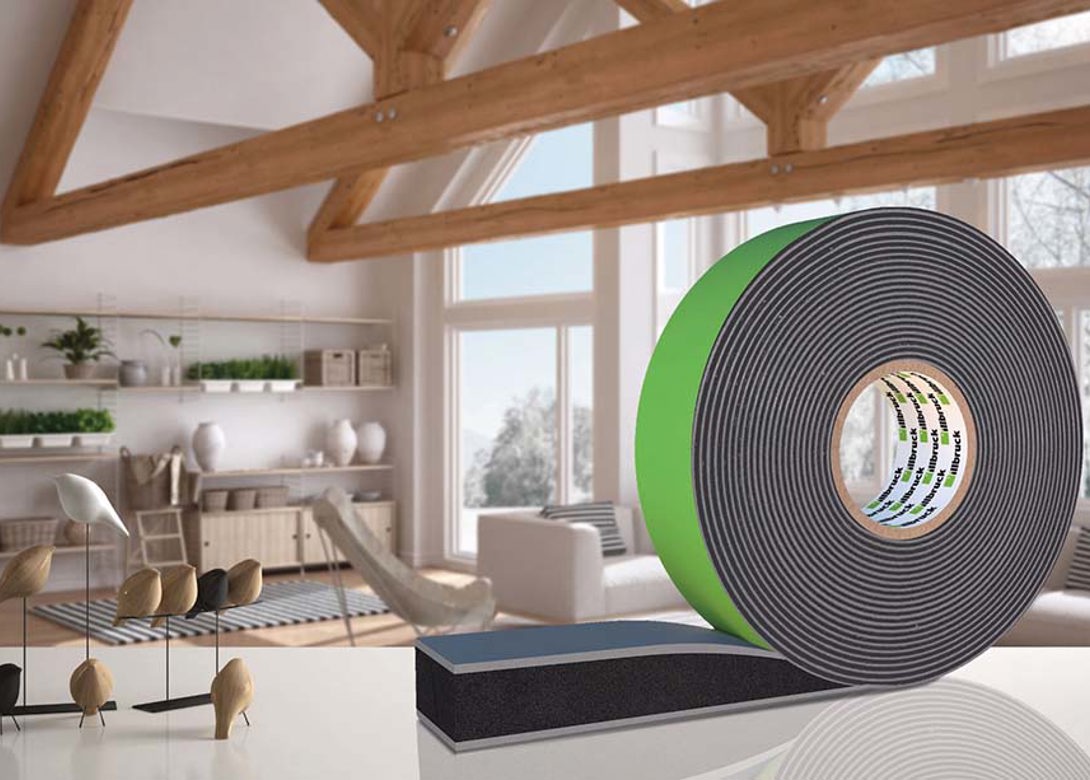 Recently launched in the UK, TP654 illmod TRIO 1050 window and door sealing tape features new geometric technology to ensure warm and cold air is kept within the structure, providing an airtight finish to support energy efficient buildings.
illbruck – a brand part of the Construction Products Group (CPG) – states the new TP654 also offers exceptional acoustic qualities and weather tightness, as well as strength and safety features as standard.
Alistair Inglis, sales director for CPG UK's Sealing, Bonding & Insulation division, said: "TP654 offers an innovative and sustainable solution. The tape provides significant advantages for architects and specifiers, particularly with the industry now working to achieve nearly net zero energy use in new buildings."
Longevity is also assured, with TP654 formulated to robustly withstand weather conditions including UV rays and driving rain resistance up to 1,050 Pa. "Achieving airtightness is also a key factor in TP654's design, which includes closed cell foam and airtight film technologies – combined with a new geometrical shape for maximum performance. TP654 also helps to create a comfortable and safe environment for building users too, with the design offering enhanced thermal and sound insulation, as well as the reassurance of a B1 flammability class," concludes Alistair.
Offering sealing and bonding products for windows, façades, interiors and exteriors, illbruck caters for the complete building envelope under a single source solution.