INDEX launches new general catalogue
01 August 2023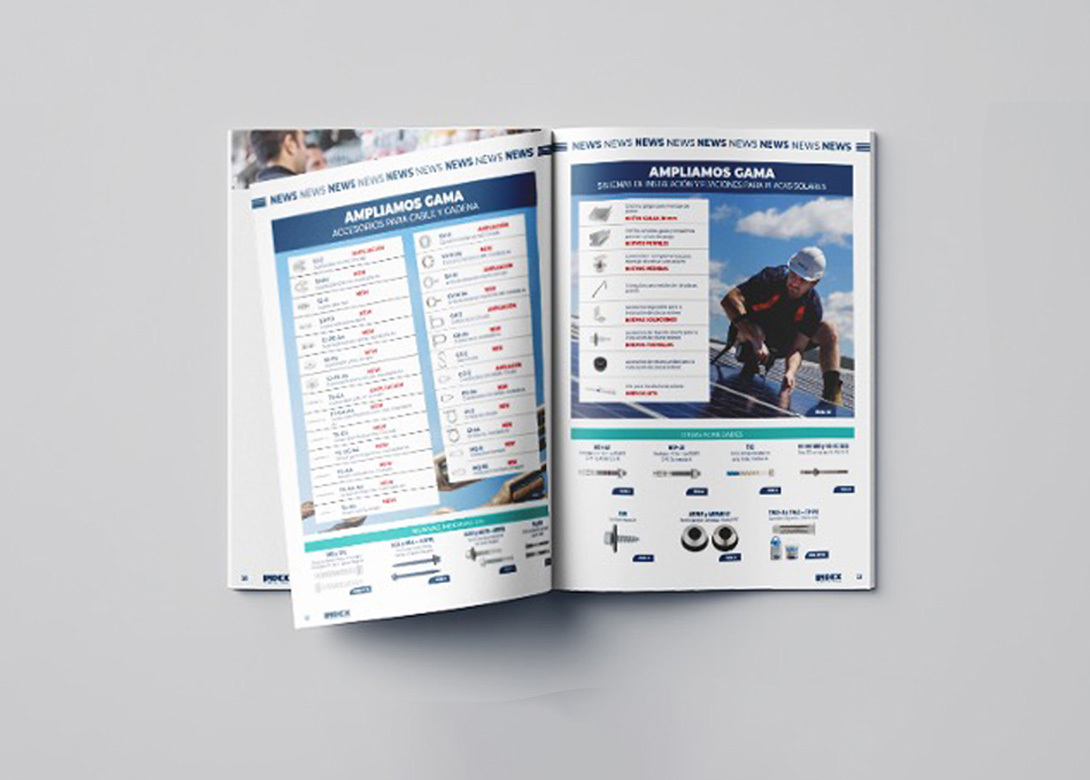 INDEX® A Perfect Fixing has launched its new general catalogue of new products and ranges for 2023, which includes over 7,000 products, as well as news on new types of approvals and certifications.
The company's steel or stainless steel accessories for cables and chains, for example, are designed to safely hold heavy loads and can withstand adverse weather conditions, making them perfect for outdoor applications – where they are mainly used to fix, support and protect steel cables, visible cables, ropes and chains. Within this category, INDEX® A Perfect Fixing has expanded its range of accessories with various additional functionalities, such as cable clamps for connections between cables; eye bolts, ideal for lifting objects under tension; shackle bolts for attaching chains and restraining a load; or thimbles, suitable for protecting cables.
For its current range of installation and fitting systems for solar panels, the company has also added several items and solutions, such as clamp assemblies, connectors, profiles, accessories and kits. For example, customer kits of two or three panels for different panel supports, coplanar and triangular, are available. If more than two or three panels need to be installed, expansion kits that allow more panels to be installed without incurring unnecessary costs are also available. These kits contain everything needed to expand an installation, but also allow the removal of unnecessary products, e.g duplicate clamp assemblies, therefore saving on costs and avoiding waste.
Also added to the company's new product range and illustrated in the latest catalogue are such solutions as concrete anchors for high loads – MTH-AT and MTP-AT – an A4 TXE bi-metal stainless steel screw, and the TN4S-A, four segment nylon wall plug with wide collar. 
The new catalogue can be downloaded from the INDEX website.