Hilti's biggest product launch
13 September 2022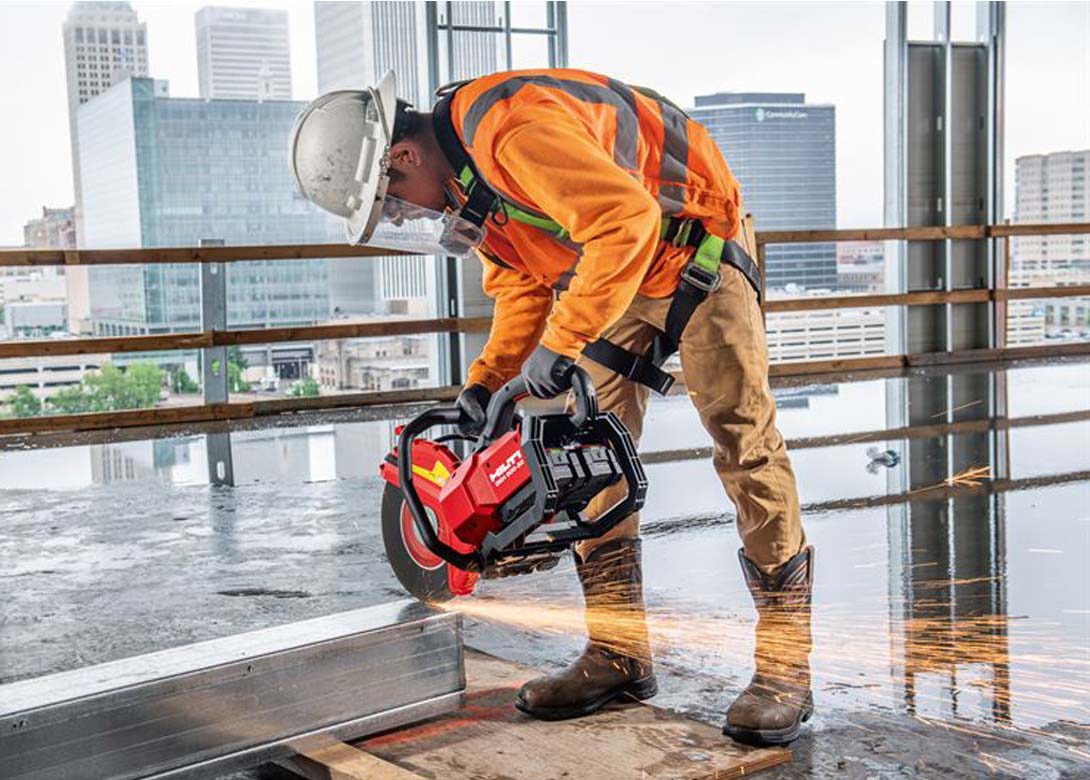 Hilti, a manufacturer of tools, technology, software and services for the construction industry, has announced the launch of its new product range Nuron. With more than 70 tools in its family, Hilti declares that Nuron is the biggest launch in the company's history, covering areas including building construction, mechanical and engineering, interior finishing, heavy industry and steel and metal work.
Following successful launches in North America, Germany and other regions, Nuron is scheduled to launch in the UK and Northern European markets at the end of 2022. Each tool in the new Nuron release will be cordless and have been reengineered to all run on one 22V battery platform to provide ease of use on both light and heavy-duty construction sites. Hilti claims the development of Nuron has taken years of research and is based on an in-depth understanding of the industry.
"We are very excited to bring this new platform to our customers. Following customer feedback, we know this will make a huge difference to their operations in many ways. We are proud to deliver the most comprehensive solutions to solving some of the bottlenecks of construction sites today, increasing productiveness, introducing state of the art, data driven solutions and improving health and safety at the construction sites", says Sebastiaan Groenhuijsen, head of product marketing Northern Europe at Hilti.
Hilti Group designed the tools to be powered by a single source, the 22V battery, making all batteries interchangeable and compatible. One platform reduces the need for multiple batteries, chargers and corded power sources. Hilti insists the cordless tools provide more power than corded or gas powered tools, thanks to the reengineered batteries. The company states the redesign of the tools was based on real world insights to improve health and safety aspects of the tools. Nuron tools have been designed to weigh less, along with enhanced grips and shock resistant bumpers. Hilti's Dust Removal System (DRS) and Active Torque Control (ATC) are available on the Nuron platform with relevant tools.
The Nuron range design was also data driven, as all tools can be linked to the Cloud. "By linking all Hilti tools to the Cloud, we bring our tools into the digital age. Through transmitting data to the Cloud, our customers can use ON!Track to improve tool park performance and productivity as well as keep track of tools via tags, ensuring nothing gets misplaced or lost. The data collected includes information, such as tool usage, charging location and battery state of health, ensuring operators are working with batteries in optimal condition," adds Sebastiaan Groenhuijsen.