Henkel's portfolio for safe and sustainable timber construction
12 May 2023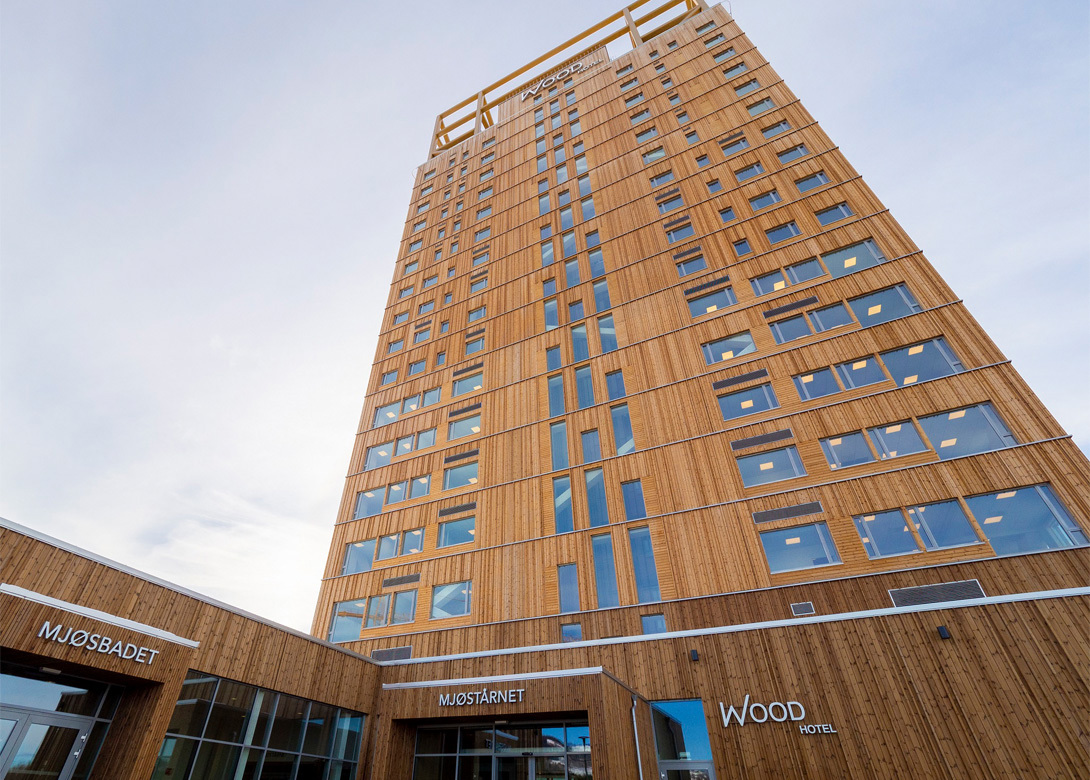 Henkel offers a vast adhesives portfolio which provides solutions for the mass timber industry. The company aims to support the green construction revolution, with specialised adhesives for the fabrication of load-bearing wood components.
Today, construction materials account for a staggering 11% of global CO₂ emissions. This fact is accelerating interest in engineered wood as a viable solution to utilise renewable materials in construction that deliver significantly lower lifetime emissions than conventional concrete or steel methods.
Beyond the sustainable nature of timber itself, adhesives also play significant role – not only in enabling mass timber construction by securing the strength and robustness of structures but also by helping reduce the overall environmental footprint. Henkel, with its range of VOC and formaldehyde-free adhesives aims to ensure further reduction of CO₂ emissions across the value chain.
"Engineered wood, is offering exciting new possibilities in design – as mass timber buildings soar ever higher while providing architects with new ways to realise their creative vision. Moreover, it is now understood to be crucial to meet the urgent challenge of climate change goals and to meet carbon reduction targets," explains Christian Fild, global director engineered wood at Henkel.
"Hence, the use of engineered wood is gaining ground, as timber's renewable nature, ideal structural properties, and ability to store carbon dioxide over a building's lifetime is better understood. At the same time, the relative novelty of mass timber means that many in the timber value chain and construction industry are still seeking to understand the nature of the challenges and opportunities. At Henkel, we believe that collaboration across the value chain is the key to success."