Heavy-duty fastening system for semi-automatic operation
07 November 2023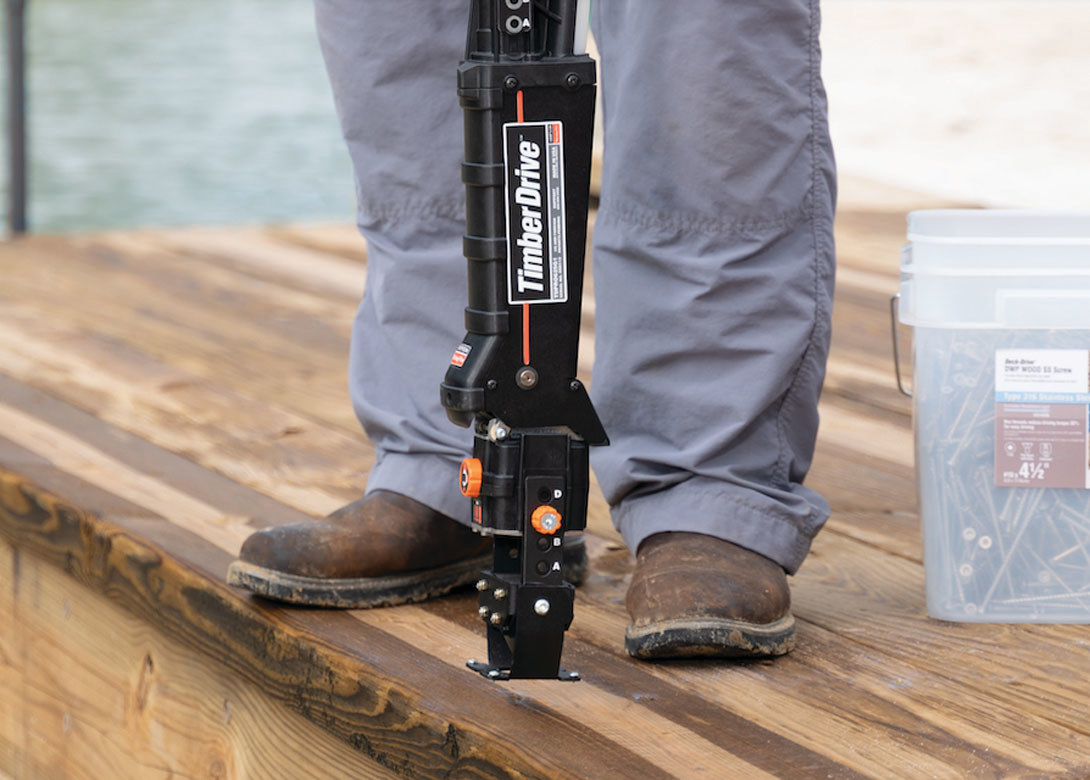 Engineered structural connector and building solutions specialist, Simpson Strong-Tie, has introduced its Timber Drive™, heavy-duty structural fastening system designed for stand-up, semi-automatic operation while driving 3 inches to 6¼ inches structural screws.
The new system is suited for heavy-duty jobs that require repetitive fastening, such as decks, docks, boardwalks, piers, and flooring, as well as for fastening metal straps to wood, engineered wood, or mass timber panels. The company says that the ergonomic design of Timber Drive™ makes it a faster, easier way to work, with its patent-pending drop-feed loader allowing for semi-automatic driving of a wide variety of Simpson Strong-Tie fasteners.
The system has been engineered to vertically drive large structural screws without the operator having to bend over, which reduces knee, back, and shoulder fatigue and increases user comfort, reciprocally impacting speed and productivity. Designed to accept a variety of different screw diameters, lengths, and head styles, the drop-feed loader allows a simple drop of the fastener, pull of the trigger, and drive.
With four adjustable countersink depth settings and two interchangeable nosepieces that accommodate either face-screwing or connector fastening, the Timber Drive™ system is versatile across a wide range of heavy-duty applications and also features a positive placement tip that locates connector holes and provides true, straight, perpendicular driving when fastening metal straps to mass timber panels.