Heavy-duty anchor designed for exterior environments
10 February 2023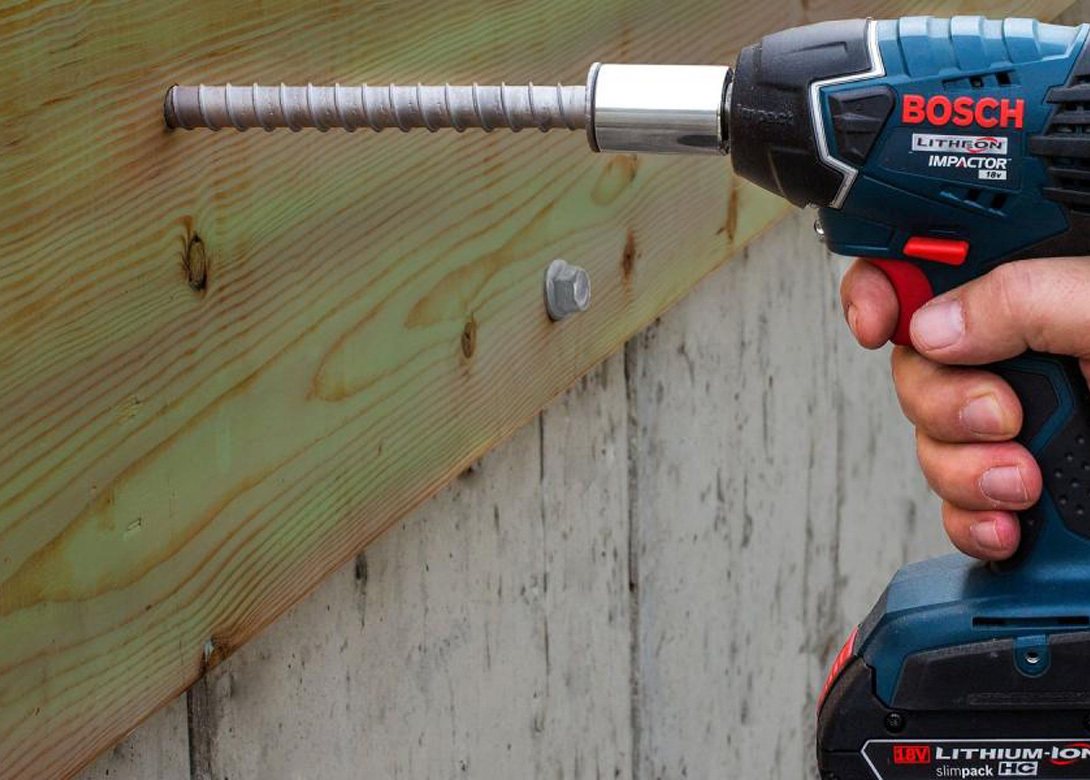 Simpson Strong-Tie has introduced the Titen HD heavy-duty mechanically galvanised screw anchor, a code-listed way to provide high anchoring strength in both interior and exterior construction applications.
Designed for use in cracked and uncracked concrete, as well as uncracked masonry, this new expansion of the Titen HD line is a cost-effective and versatile anchoring solution ideal for sill plates, ledgers, post bases, seating, and wood or metal-to-concrete applications. Featuring a proprietary heat treatment and ASTM B695 Class 65 mechanically galvanised coating, the new anchor delivers corrosion protection indoors and for applications that involve anchoring treated wood.  
The Titen HD screw anchor is designed with serrated teeth that reduce driving torque and speed installation. It's also easily removable and suitable for use in temporary applications like bracing and formwork, or fixtures that may need to be relocated after installation.
Available in standard fractional sizes, the Titen HD features an undercutting thread design to efficiently transfer loads to base materials. The hex washer head doesn't require a separate washer and the specialised heat-treating process creates tip hardness for better cutting without compromising ductility.
"Code listed and cost effective for heavy-duty anchoring indoors and out, the new Titen HD mechanically galvanised screw anchor provides the strength and corrosion protection contractors need when building in exterior environments or in applications where anchors are coming into contact with treated lumber," says Scott Park, product manager, Simpson Strong-Tie. "Along with proven strength and reliability, the Titen HD is easy to install, making it a versatile solution for a wide range of jobsite anchoring needs."