HCL air tools launched at Fastener Fair Global
25 May 2023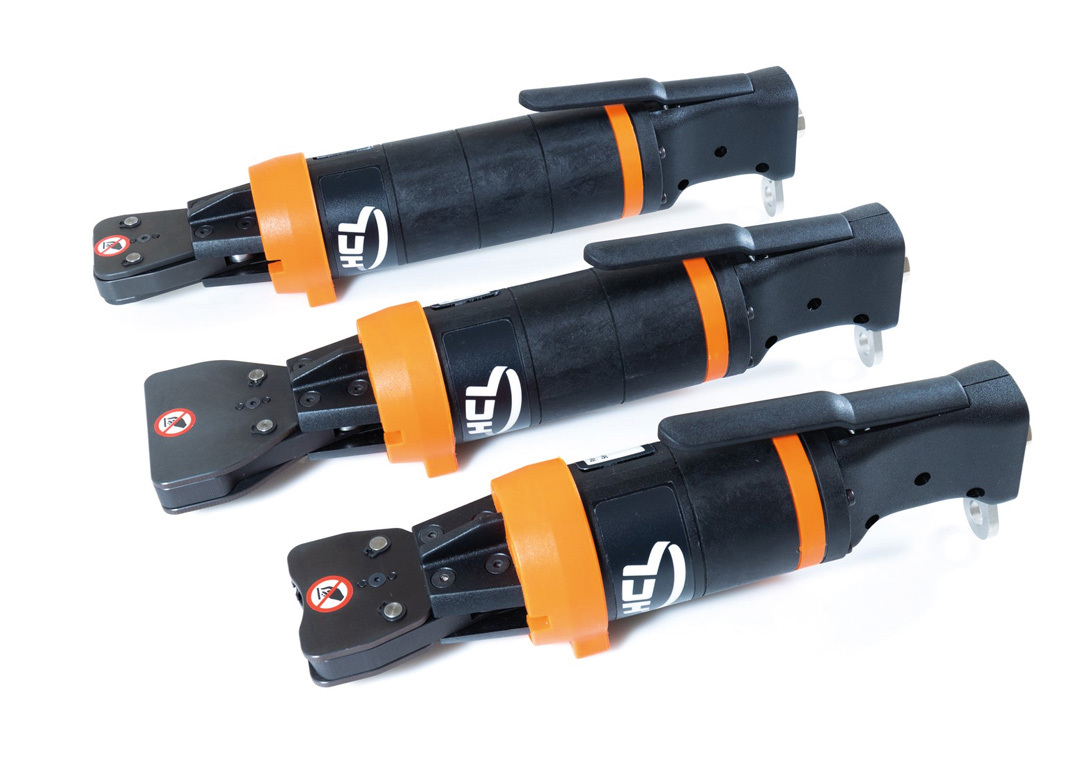 HCL Fasteners, a manufacturer and supplier of high-quality polymer and metallic hose clamps, recently showcased its portfolio at the Fastener Fair Global trade event in Stuttgart, where, amongst other things, it launched its new range of air/pneumatic tools.
With the ability to install ear hose clamps, polymer hose clamps, and other snap-fit hose clamps, such as NORMA Group's Cobra and the Caillau Clic Clamp, the new HCL air tools offer a range of features, including options for customers and distributors to brand, or colour code, their tools to suit their individual needs. Adding logos and colour codes allows a customer's own brand to be presented, whilst the colour code feature itself can add a lot of identification benefits to production lines and other operational environments.
In addition, the electronic versions of the air tools work with HCL's control box, which adds further features to the tools, including digital control of air pressure and clamping time; dry-cycle detection; in-process advisory information screens; batch and unit count control; and supervisory control. These features allow customers to work more efficiently, reducing the risk of errors and increasing productivity. The new air tools have also undergone extensive reliability and durability testing. 
"We understand the importance of delivering products that are built to last, so the testing process has ensured the tools meet the highest standards of quality and can withstand the demands of a busy working environment," states HCL Fasteners. "Our new air tools are also one of the most affordable on the market, as we have worked hard to ensure customers can access the highest quality products at a competitive price – making them accessible to a wider range of users."
With over 50 years of experience in the industry, HCL Fasteners Ltd has built a reputation for delivering innovative and reliable products to its customers, including its Ezyclamp nylon worm drive hose clamp, which has applications in the telecoms industry.