Get into the swing of it
19 June 2020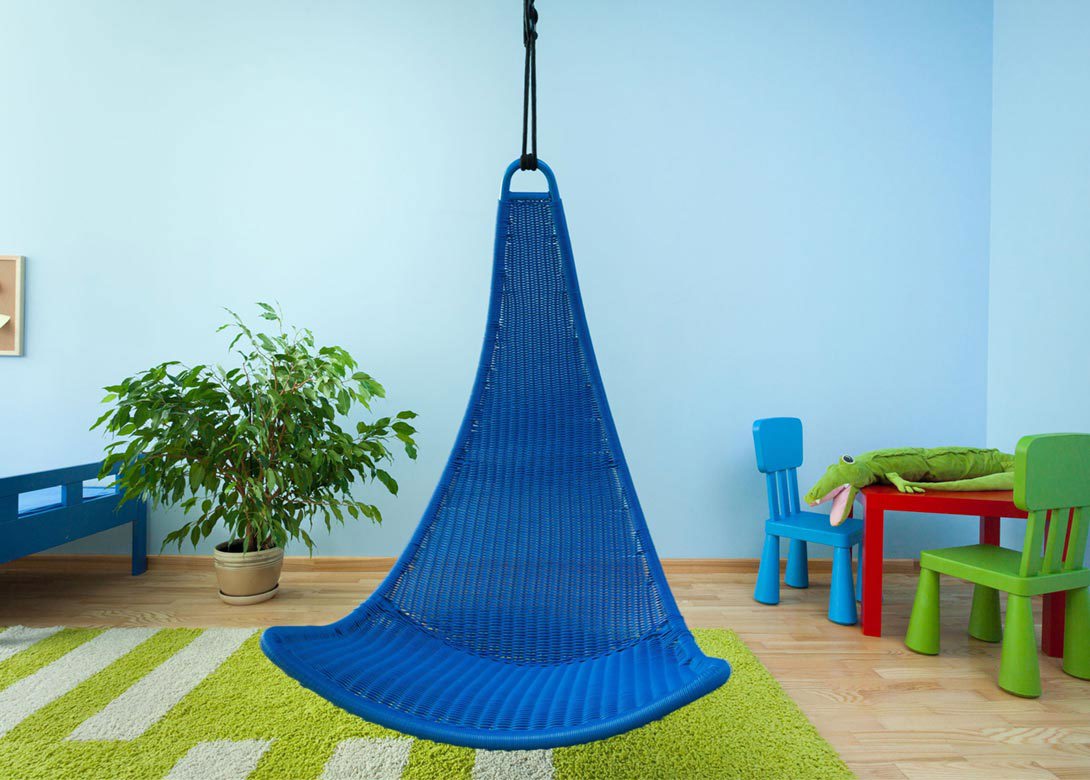 Fixings are being used in new and exciting ways to help users adapt in the current worldwide situation. This includes fischer FH II internal threaded anchor from fischer Fixing Systems – which have proved to be an ideal solution for safely securing swinging furniture.
Swinging furniture has provided an ideal distraction for children and giving parents the opportunity to switch off or focus on working from home. Parents should pay attention to the load-bearing capacity and the information provided on maximum weight, to ensure the furniture doesn't full down.
Any pieces of swinging furniture must be firmly anchored in the base, and it is important to find out beforehand whether the anchoring surface is fit for this purpose. The construction material must also be stable enough to be able to carry the weight of the furniture and person, in addition to the extra loads generated by swinging.
Attaching these facilities to a concrete ceiling is relatively unproblematic, as this surface evenly distributes the load.
It is recommended that any swinging object should be attached directly to the anchor base. This does not subject the anchor to any bending load. Using an internal threaded anchor such as the fischer FH II provides a reliable hold when anchoring dynamic furniture in concrete says fischer, as this allows high strength grade 8 eyebolts to be inserted.
Ropes can either be attached to these directly, or with carabine hooks. fischer FAZ II bolt anchors are another alternative, in which case it is important that the thread does not protrude over the opening of the ring nut and that it is firmly screwed against the anchor's nut. Inadvertent loosening should be prevented, which is why additionally securing the ring eyebolt or nut is recommended.
Seating and climbing facilities can also be attached to wood, such as supporting and stable beams. For wooden attachments fischer's Power-Fast II wood construction screws can be used. The screw should be inserted perpendicular to the grain, not to the front side, until it sits tightly.
This type of furniture should not be attached to suspended ceilings made of plasterboard or other materials, as the construction material can fail under the load, causing the fastening to loosen. However, two component injection mortars such as the fischer FIS V can provide a firm hold in brick together with suitable accessories such as anchor rods. Internal threaded anchors can also be used in this case to allow objects to be removed and reattached as often as required.