fischer heavy-duty fixings secure Echelsbacher bridge
27 October 2021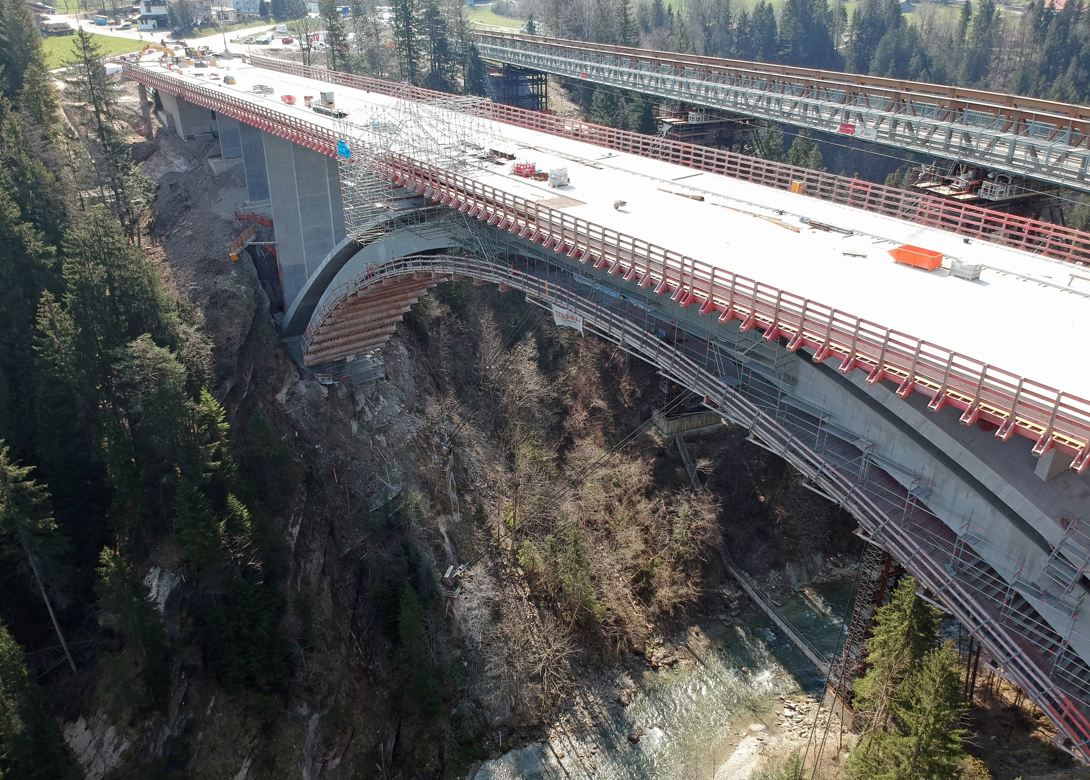 fischer injection mortar FIS HB was used together with approximately 2,500 stainless steel fischer FHB II AL M16x160 A4 anchor rods to anchor specially designed, 2.5m high steel railings in concrete on the Echelsbacher bridge.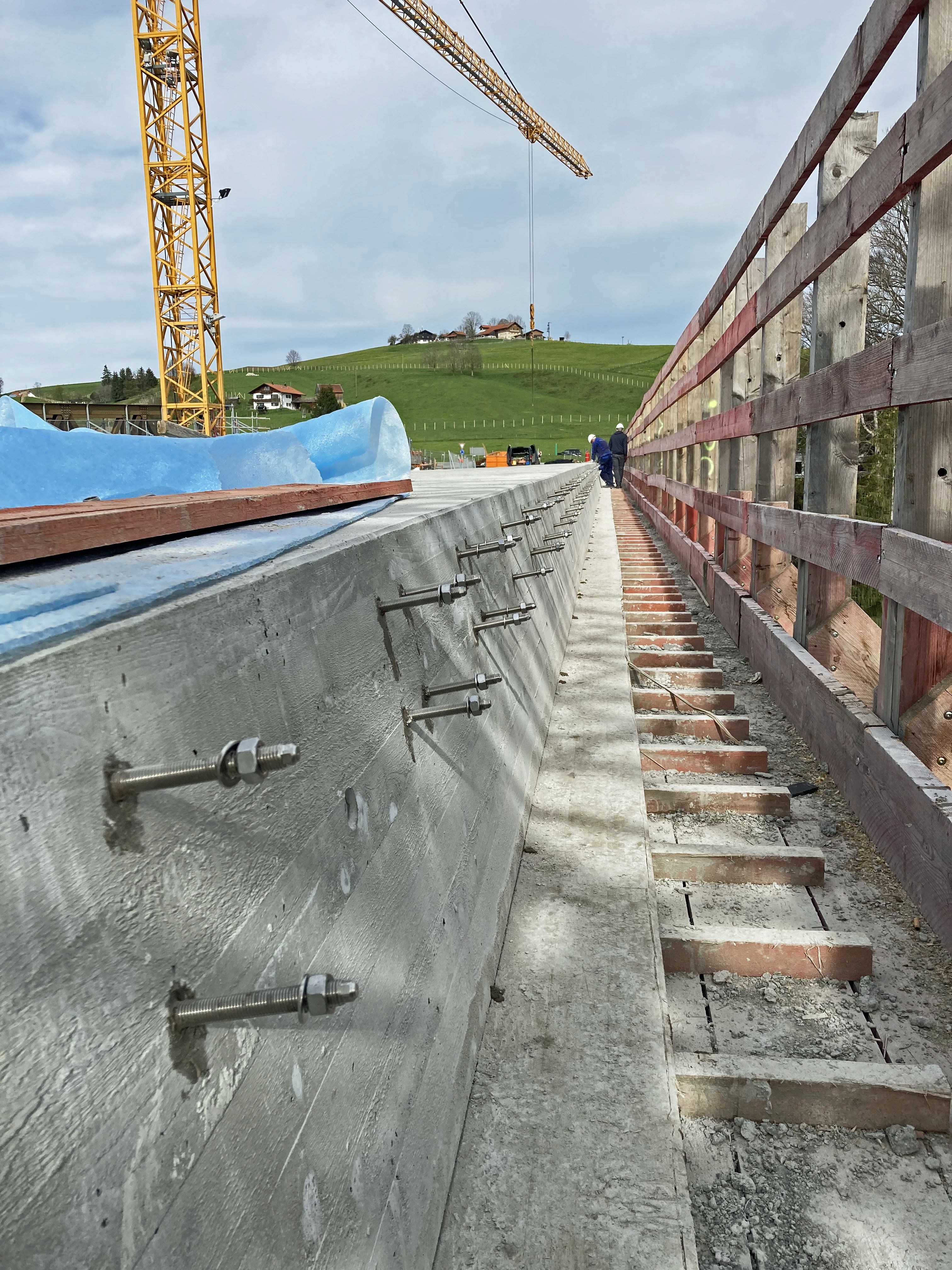 Spanning the deep Ammer Gorge at heights of up to 80m above the valley for over 90 years with an arch span of 140m. It has a total length of 182m and connects the communities of Bad Bayersoien and Rottenbuch in the south-west of Upper Bavaria. The B 23 federal road leads over the Echelsbacher bridge, running from Peiting to the German-Austrian border near Griesen. The project, known as the 'B23 construction project, partial restoration of Echelsbacher bridge', was implemented between 2017 and 2021 in order to secure the structure and preserve it for the future. 
The system allows heavy loads to be securely anchored in concrete. Further assurance is provided by the ETA Option 1 for cracked concrete and the Swiss shock approval. The performance of the styrene-free vinyl ester mortar combined with the corresponding anchor rod with its optimised cone geometry results in a high-level of cost efficiency, as fewer fixing points and smaller anchor plates are sufficient in order to achieve a secure hold. The combination of the injection mortar FIS HB and the anchor rod FHB II is particularly suitable for outdoors series installation.
"In addition to the performance capacity of the chemical fixing system, our client was also impressed by our wide range of services with which we successfully accompany them throughout the various construction phases," says Günter Seibold, head of application engineering at fischer Deutschland Vertriebs GmbH. "Our support ranged from consultation and design to briefing and on-site training until the installation project was completed safely and successfully."
Germany's federal road network currently includes around 40,000 bridges, according to the BMVI (Federal Ministry of Transport and Digital Infrastructure), many of which require renovation. One of the reasons for this is the fact that many of the bridges are old. Large valley bridges in particular were often erected at least 50 years ago. Another reason is the increase in traffic, especially heavy goods vehicles. Regular inspections and renovations, if necessary, are therefore required in order to prevent catastrophes such as the collapse of the Morandi bridge in Genoa, Italy. Construction measures such as the 'B23 construction project, partial restoration of Echelsbacher bridge' therefore make an important contribution to the safety of people and infrastructure.