Fire resistant adhesive and sealant
19 November 2021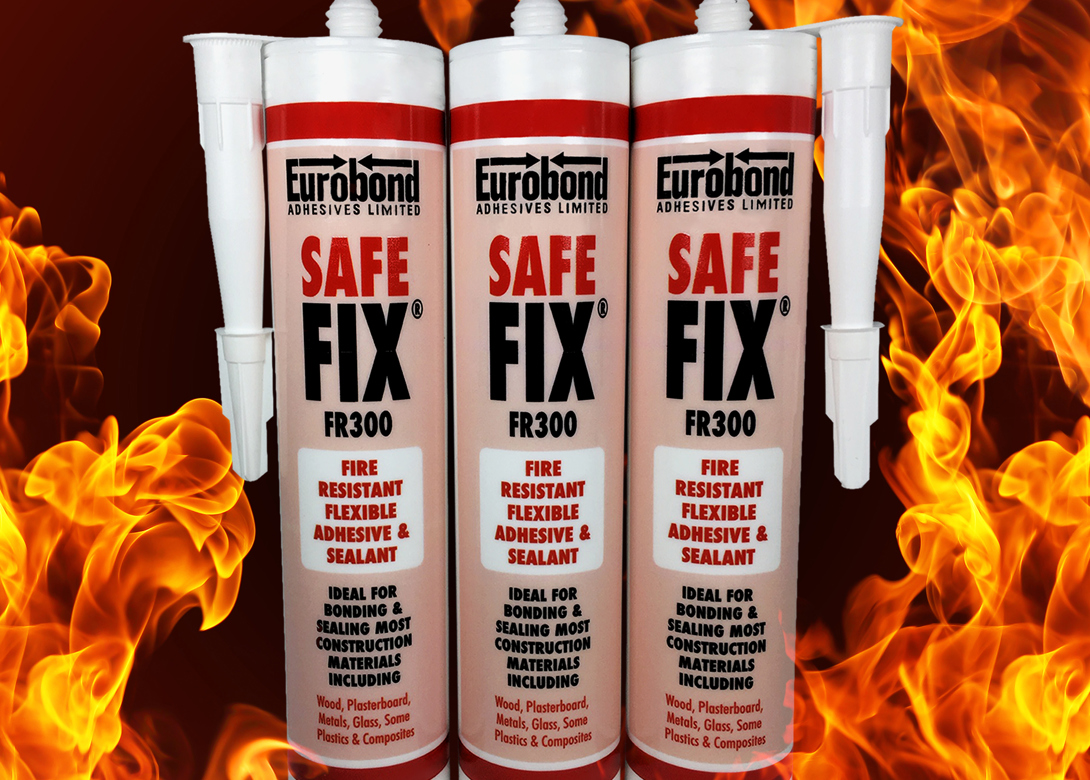 Eurobond SafeFix® FR300 is a single component, flexible fire resistant MS polymer adhesive and sealant.
It is ideal for bonding and sealing many different construction material types including most timbers, plasterboard, fire resistant fibreboard, metals, fire cladding, modern composite materials, glass, ceramics, enamel and some plastics.
SafeFix FR300 suitable for the fire resistant adhesion of connection and dilation joints in construction, that in the event of fire must have certain fire resistance. The spread of fire, smoke or toxic vapours is counteracted. SafeFix FR300 is also certified for horizontal joints and connections to floor/ceiling with wall, wooden and steel casings and all stud applications. The fire resistance was tested and conforms with EN1366-4 to 240 minutes in a horizontal or vertical joint measuring 30mm wide. Fire resistance tests were carried out on FR300 by the ''Peutz Laboratory for fire safety'' for the determination of the fire resistance of several linear joints with SafeFix FR300 hybrid sealant in walls with elements of aerated concrete, steel, wood and gypsum. The tests were performed in accordance with European standard EN1366-4:2000+A1:2000 using the standard heat curve.
Based on the test performed in accordance with EN1366-4:2000+A1:2010 and the extended application in accordance with EN 15882-4:2012, the system was classified in accordance with EN13501-2:2007+A1:2009. An expert judgement was also made for connecting FR300 to a steel El60-construction.
SafeFix FR300 is not suitable for PE, PP, PC, PMMA, PTFE, soft synthetics, neoprene and bituminous surfaces. The surfaces must be clean, dry and free of grease and dust. Neither may there be any old sealant residues on the surface. Although SafeFix FR300 adheres excellently to most common surfaces.
Eurobond SafeFix FR300 is available in 290ml mastic type cartridges or 600ml foils. It is important to note that substrates have to be assembled within 15 minutes at 20°C/50%RH. We recommend that all surfaces that require bonding are lightly abraded where possible then cleaned with Eurobond surface cleaning wipes and free of any dust, grease or oils.