Faster and stronger than ever
01 April 2020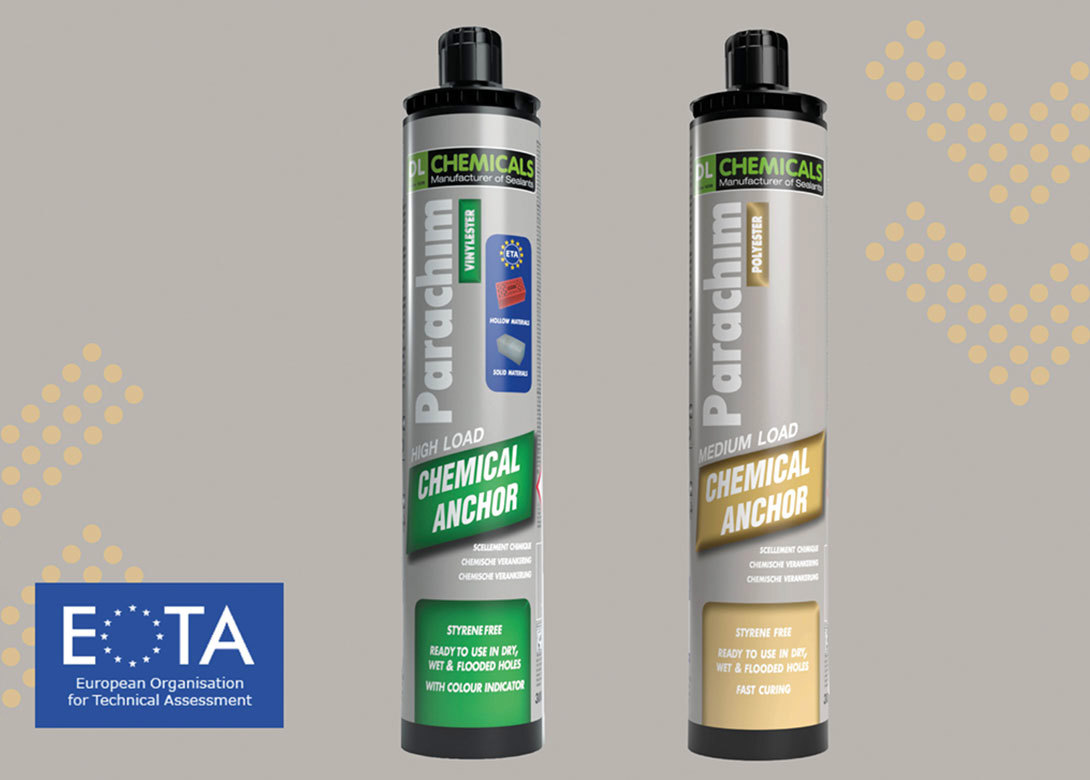 DL Chemicals has introduced its new generation of chemical anchors, which it says are faster and stronger than ever, as they are suitable for anchoring threaded rods in hollow and solid materials and have a fast loading time.
The new generation of chemical anchors are ideal for fixing roller shutters, staircase hand rails, sun protection, canopies, boilers, racking, bicycle racks, masonry supports, signs, safety barriers, balcony fences and satellite dishes.
DL Chemicals highlights that the Parachim vinylester anchor ensures superior performance for high load structural anchoring applications and is provided with a colour indicator for working time. During this time the resin changes colour from blue to grey. Parachim vinylester can also be applied between -5°C to +40°C and is available in a pre-cut cartridge with a net volume of 300ml. Parachim vinylester is ETA certified for anchoring in uncracked concrete (ETA – 19/0744) and masonry (ETA – 19/0743).
The Parachim polyester anchor can be used for medium load anchoring applications in hollow and solid building materials and can be applied between +5°C to +30°C. The resin in the 300ml pre-cut cartridge has a beige colour.
Each chemical anchor cartridge has two mixing nozzles attached. The mixing nozzles are also separately available (12 pieces per bag). Extension pieces of 18.5cm are available (12 pieces per bag) for screwing onto the mixing nozzles. Sieve sleeves are required when anchoring in hollow materials. The sieve sleeves (with dimensions 16mm x 85mm) are packed per 10 pieces.