Dynaplus® the perfect solution
09 April 2020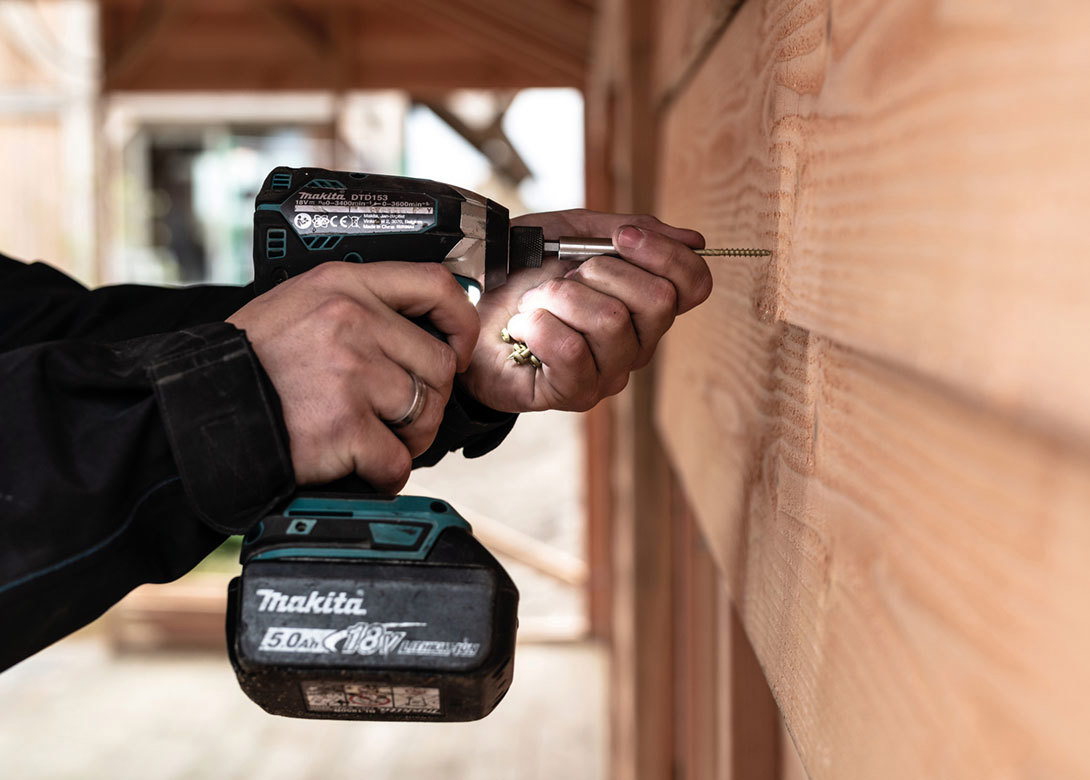 Netherlands-based Hoenderdaal Fasteners B.V states that its Dynaplus® wood cladding screw is an ideal solution for fastening wooden boards on a façade or mounting fencing boards.
Due to the diamond point the Dynaplus® wood cladding screw is self-drilling, with the triangular shaped point providing maximum drilling capacity in wood, while maintaining a high pull-out strength to make a strong connection. Hoenderdaal points out that this means the screw can be used up to 2cm from the edge of the board, without pre-drilling and without splitting the wood.
For a smooth finish the cladding screw is fitted with an extra small panhead, which also prevents splitting of the wood. When using a normal countersunk head in wooden boards the head can work as a sort of a wedge. When the wood starts to dry after mounting, the chance of cracking the wood due at the screw head increases. This problem won't occur by using a pan head.
The TX-drive gives the user an optimum power transmission from the bit to the screw and makes screwing easy. The screws are made of hardened carbon steel and a balanced hardening process makes the screws very strong but also still very flexible. This reduces the risk of breaking off the screws while applying and also after processing when the wood starts to shrink or swell.
Because the Dynaplus cladding screws are meant to be used outside they are provided with an AR (anti-rust) coating. The bronze coloured coating matches nicely with the wooden boards for a nice finish, with a black coated version also available. "The AR coating is highly corrosion resistant and meets the highest standard; including corrosion class C4," mentions Hoenderdaal Fasteners. "This organic coating is built up out of several layers on top of the electrolytic zinc plating, which provides for a very good adhesiveness of the coating. Even if the coating is slightly damaged during usage, its self-recovering ability provides a permanent corrosion protection to the screw."